Trunk or Treat! Halloween Car-stume Ideas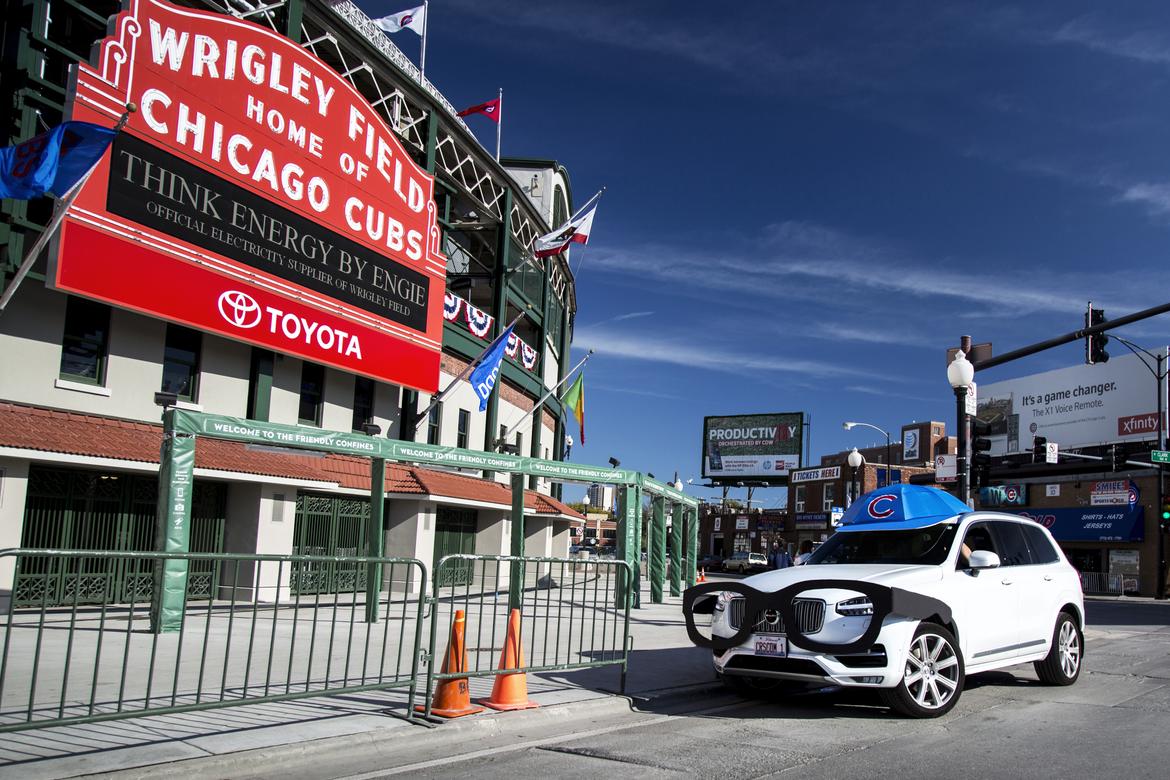 CARS.COM — Halloween costumes aren't just for kids anymore. People "of a certain age" dress up for Halloween. They dress up their babies. They dress up their houses. Heck, some even dress up their pets. So it was only a matter of time before dressing up one's car officially became a thing.
Related: The 10 Best Christmas Car Gifts for 'Star Wars' Geeks
We don't know exactly when Halloween car costumes first dawned on someone, or why the first car-stume was donned. But we do know that a desire among families looking for safe alternatives to letting their kids roam around the streets after dark taking candy from strangers — against parents' best advice every day of the year except Oct. 31 — has led to the advent of "trunk-or-treating."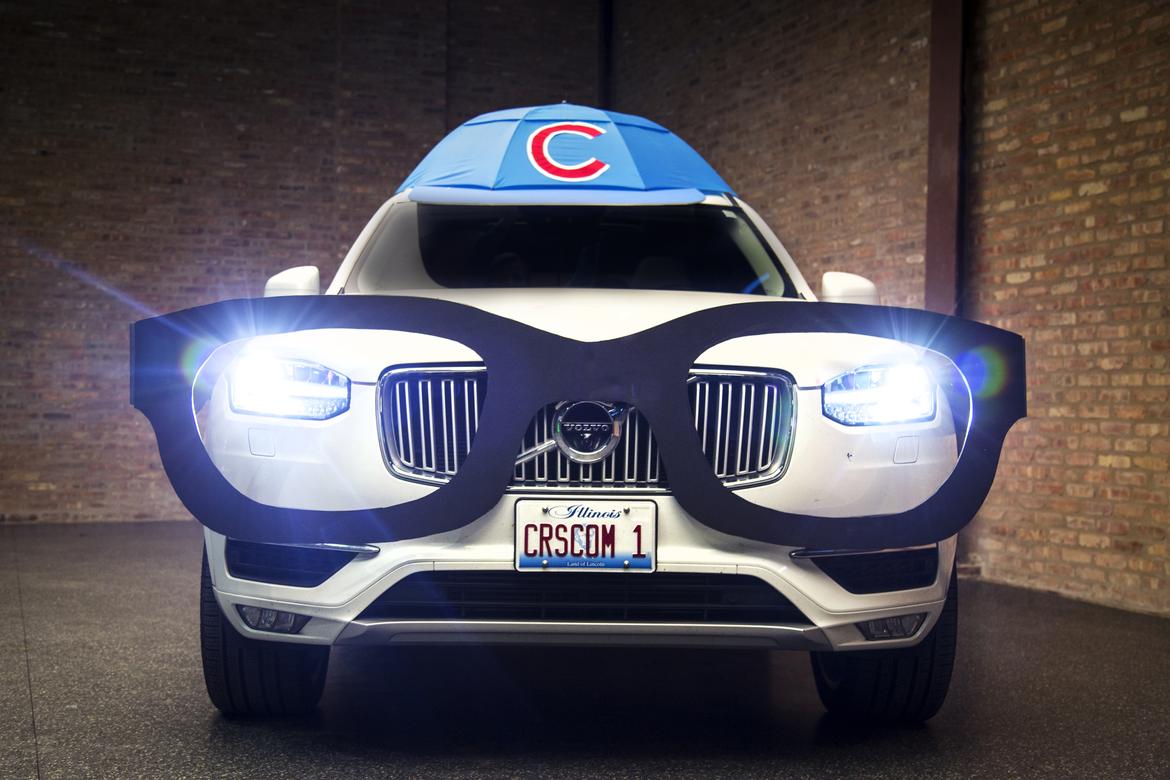 Did you know that Halloween traditionally and tragically has been the deadliest day of the year for child pedestrians? According to an analysis by stats-crunching website Sperling's BestPlaces and insurance provider State Farm, in the 21 years running from 1990 to 2010, 115 child pedestrians were killed on Oct. 31 for an average of 5.5 per year — more than double the average of any other day of the year.
The most dangerous hours are 6 p.m. to 7 p.m., which accounts for about a quarter of fatalities, while more than two-thirds occur between 5 p.m. and 9 p.m. Children age 12 to 15 account for nearly a third of Halloween pedestrian deaths, and kids age 5 to 8 nearly a fourth. Drivers age 15 to 25 are involved in nearly a third of incidences.
"The concept of trunk-or-treating is popular at schools, churches and in rural areas where houses are far apart," according to vehicle-history report provider Carfax. "It also serves as a safe event on Halloween that is centrally located, fun and convenient."
These events are typically held in a large parking lot or other open, spacious venues where participants can park their costumed cars. While the youngsters have fun going car-to-car collecting candy, moms, dads and others can do more than just wait for the doorbell to ring.
"Adults have a chance for a little fun as well, dressing up and play acting," according to Carfax. "Whether it's decorating your car to mimic a popular Disney movie or making it out to be the scariest trunk in the parking lot, it is no longer about the best costume."
Which is to say it's about the best car-stume. And there's virtually no limit to how you can retrofit your ride.
Here at Cars.com's downtown Chicago headquarters, we naturally were inspired by the success of our long-suffering Cubs baseball team, currently locked in a battle for the National League Championship with the Los Angeles Dodgers to determine which team goes to the World Series. For our do-it-yourself car-stume this year (pictured), we selected Cubbies Manager Joe Maddon.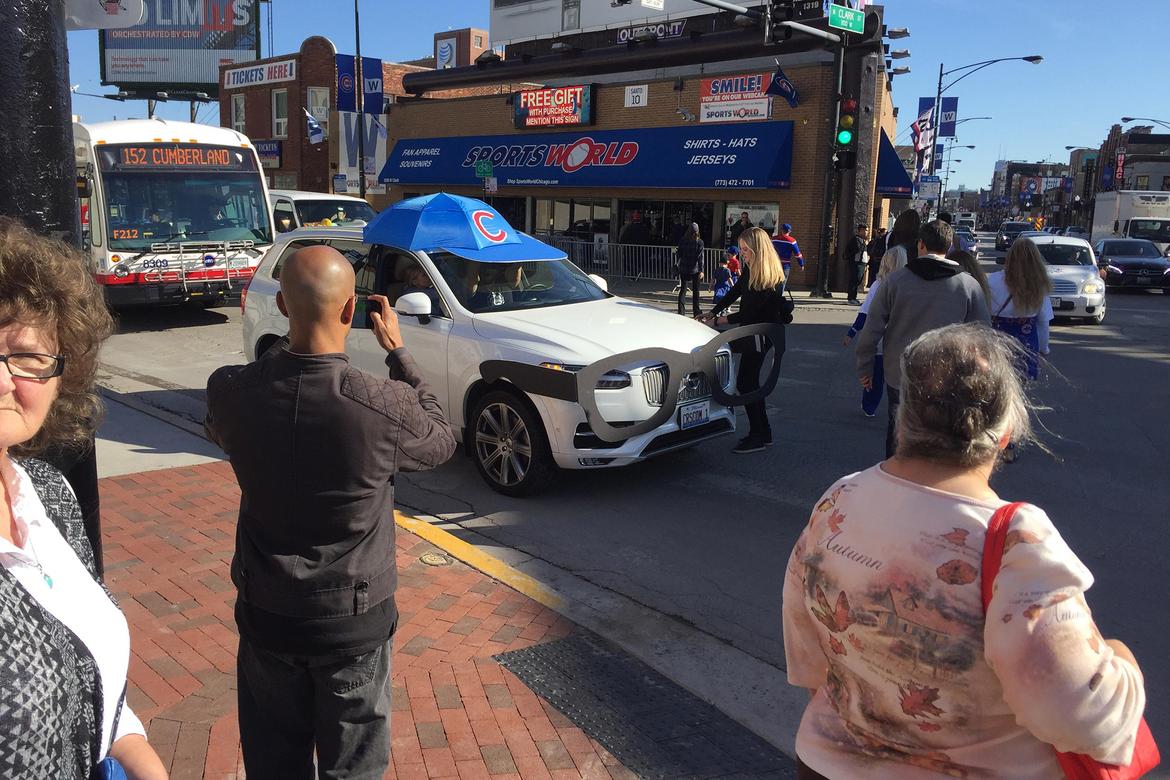 For this purpose, we outfitted our 2016 Volvo XC90 long-term tester with a baseball cap fashioned from a giant royal-blue umbrella adorned with a homemade Cubs "C" emblem. That's in addition to a giant version of Maddon's signature black-framed glasses cut out from foam board — which made quite a spectacle of our Cars.com squad to passersby as we hastily assembled our car-stume while precariously parked in front of Wrigley Field on a recent Friday. (To be honest, many in the crowd that quickly formed around us mistook it for legendary Cubs announcer Harry Caray, but that's OK by us.)
Wait, you're a Dodgers fan ... or a St. Louis Cardinals fan ... or just hate the Cubs? Here's another, non-baseball-related car-stume that's simple and popular (particularly suited to SUVs): a giant mouth for which you use red and white fabric to make teeth, gums and a long tongue. Just pop the liftgate, hang the teeth and gums from the top, and let the tongue flow down onto the pavement, where the kids will find your bowl of goodies waiting.
Other trunk-or-treat ideas include a graveyard, using faux headstones with funny epitaphs, skeletons and faux cobwebs; a pumpkin patch with gourds, cornstalks and hay bales; and a zoo or jail created by placing cardboard cage bars over the opening of your hatchback and arranging stuffed lions, tigers and bears (or yourself in prison stripes and a bandit mask) behind them.
If your car is blue, you might consider a Superman car-stume with a flowing red-fabric cape draped over the roof and rear end plus an "S" emblem on the hood, or if it's orange a jack-o'-lantern face over the grille and green stem on the roof. When in doubt, there's always the ol' standby of draping a white cloth over the whole thing and cutting out a standard ghost face.
Whatever car-stume you choose, Cars.com hopes you and your young ones have a scary-safe All Hallows' Eve.