Tweet to Test Drive a Buick, Up to Two Hours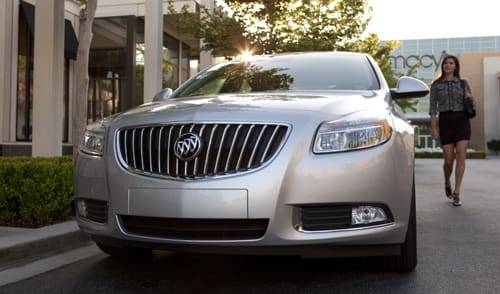 Starting in Chicago, Buick will allow consumers to book test drives with Twitter. The campaign, which Buick calls "Tweet to Drive," is also scheduled to reach Austin, Texas, in September and Philadelphia in October. More cities could be added in the future. 
All you need to do is log on to Twitter and follow @DriveBuickChi. Then send them a reply, specifying a location and destination for your test drive in the Chicago area. 
Test drives will be available from 10 a.m. to 8 p.m. seven days a week. Test drivers will get in a 2010 LaCrosse or 2011 Regal for up to two hours, one way or round trip. Buick will pick drivers up anywhere within a 20-mile radius of downtown Chicago. However, we doubt they'll wait outside of Whole Foods for you while you grocery shop. 
The object of this marketing program is to get more people to notice Buick, said GM spokeswoman Michelle Bunker. Buick has updated nearly its entire lineup over the past three years. Despite some robust sales for Buick – sales more than doubled in July – the brand is seeking to raise awareness of the LaCrosse and recently launched Regal with a younger demographic. 
The Buick test fleet has only one Regal, but more should join the fleet over time. Currently, the Regal is undergoing its initial launch marketing.
Tweet to Drive began Aug. 1 and ends Oct. 31 for the Chicago market. We have no further information on how the program will work in Philadelphia or Austin. However, expect similar setups with different Twitter accounts to Chicago's program. 
There are age limitations and other rules as well as insurance forms to fill out with Buick's program. For more information, check out Buick's Facebook.
2010|Buick|Lacrosse/p>
2011|Buick|Regal