U.S. Traffic Deaths Drop to Historic Low, Again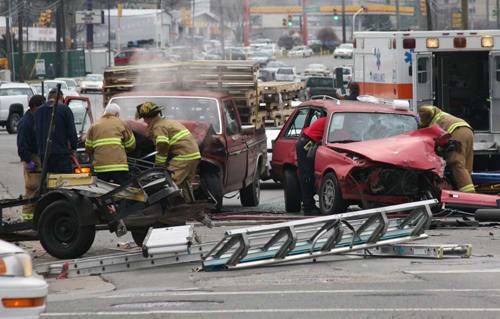 The data for 2010 marks the fifth consecutive year of fatality declines, according to the study by the National Highway Traffic Safety Administration, and it's the longest string of decreases since recordkeeping began in 1899. The rate declined despite an increase of 46 billion more miles driven in 2010 compared with 2009, a 1.6% increase in overall driving.
Fatalities declined in most categories, including for occupants of passenger cars and light trucks, though pedestrian, motorcycle and large-truck fatalities did increase. Deaths involving drunken driving dropped 4.9% in 2010, but they still accounted for 10,228 lives taken.
In a new testing parameter NHTSA calls "distraction-affected crashes," nearly 3,092 deaths were caused by distracted texting or talking on cell phones, as well as talking to others in the vehicle or outside events, NHTSA says. The most commonly performed car distraction is talking to other passengers, followed by adjusting the car stereo, NHTSA says.
NHTSA will continue to study driver behavior and crash involvement and find associations that could help stem the habit. The study is expected to be released in 2014.