Used BMW Car Prices Slide in February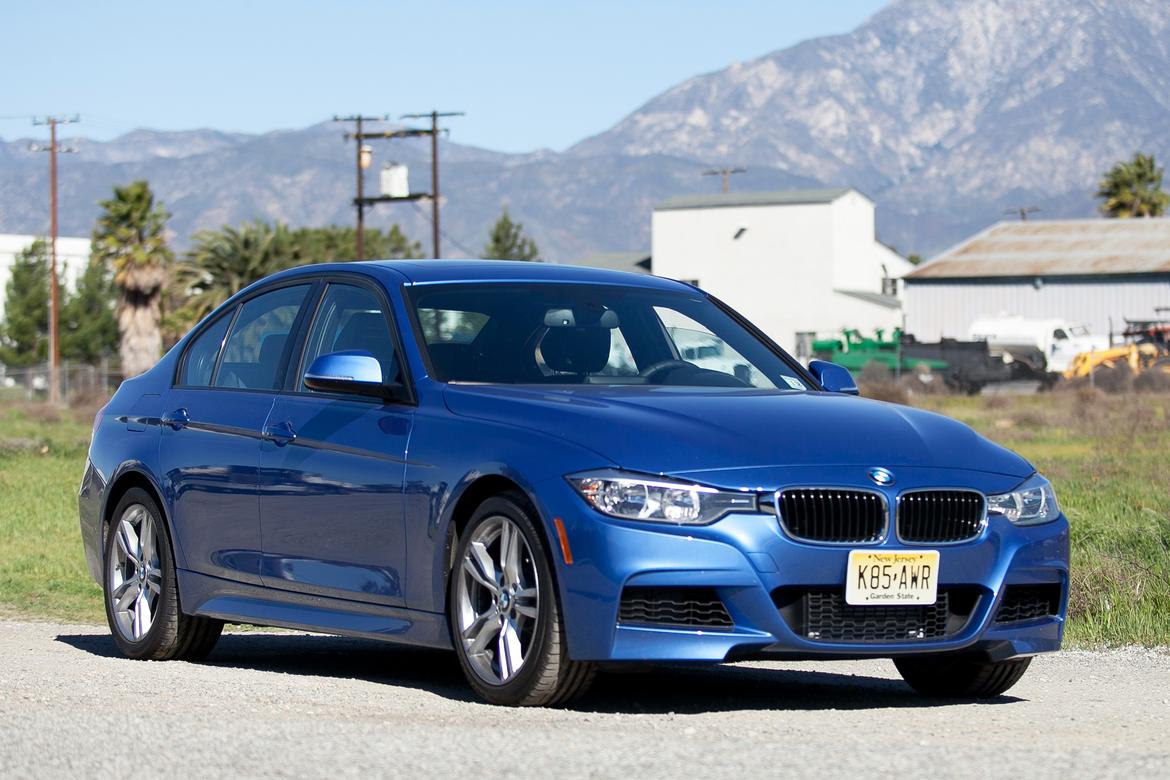 CARS.COM — If you're shopping for a late-model BMW, it's not a bad time to buy. Seven of the top 10 used cars with the biggest decreases in value last month were cars from the German luxury brand. It's the biggest showing we've seen in the monthly top 10 for an individual brand. Prices fell from as much as 4.7 percent ($1,717) for the 528i midsize sedan to 2.7 percent ($1,212) for the more powerful 550i sedan.
Related: Green, Luxury Cars Among Top 10 Used-Car Deals of 2015
Despite its overwhelming presence in the top 10, BMW didn't take the top spot. That went to the all-electric Nissan Leaf, a small hatchback that's made regular appearances in the top 10 as low gas prices continue to sweep the country and car shoppers continue to buy crossovers and SUVs. The Leaf's average seller-set price slid 6.1 percent ($819) in February to $12,518.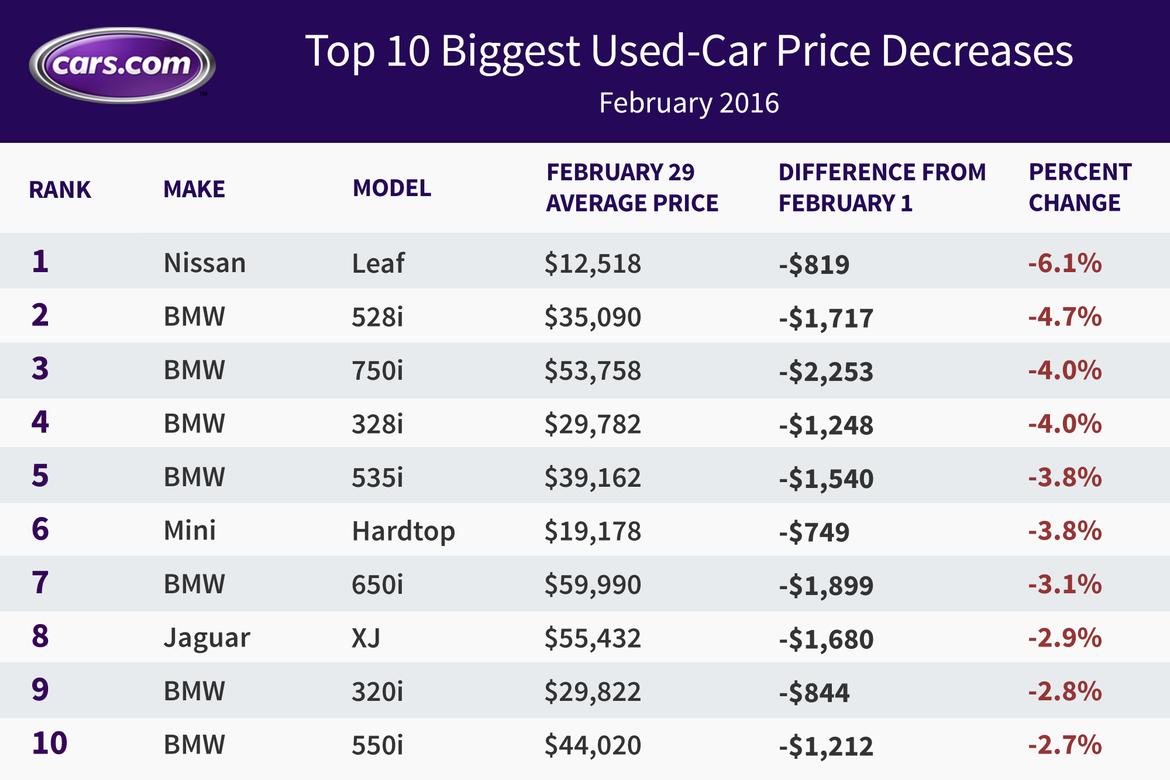 Editor's note: The charts detail used cars from the 2013 to 2015 model years with the biggest drops and increases in seller-set prices. To be eligible for the lists, a model must have at least 250 cars listed for sale on Cars.com.
Source: Cars.com used-car listings, 2013 to 2015 model years