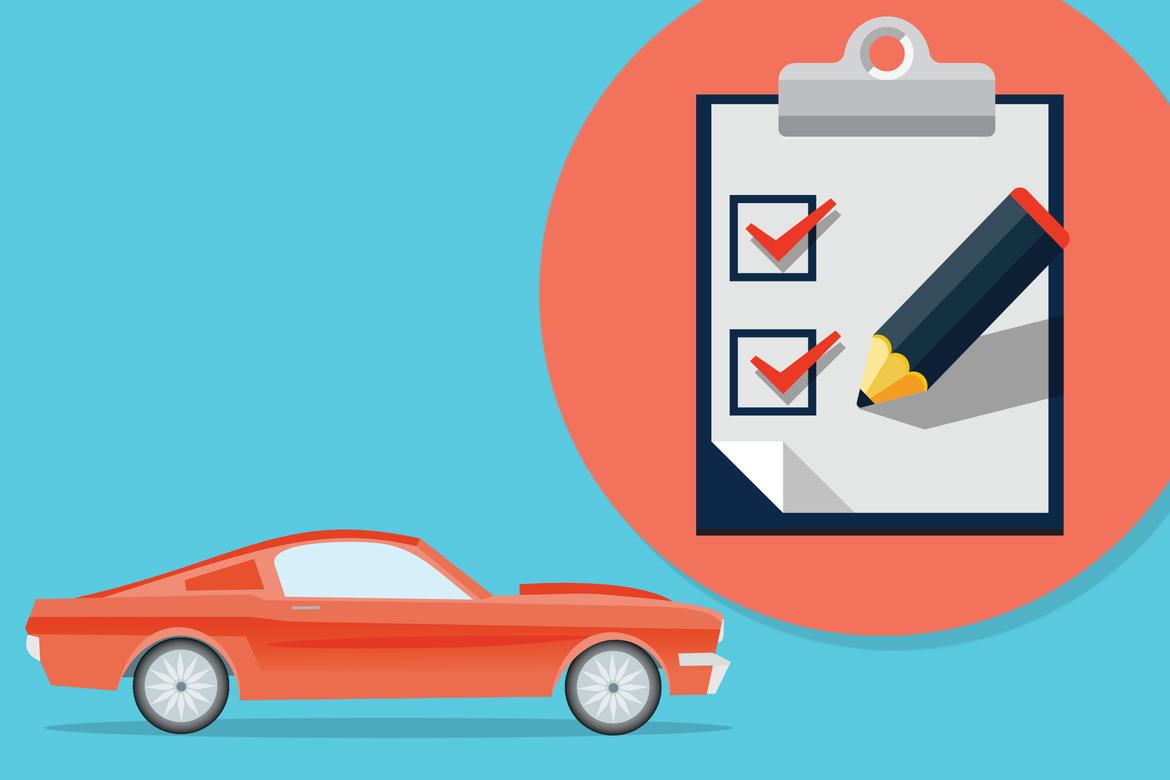 CARS.COM
Decide which make and model you want.
Research the asking price.
Find out how much it would cost to finance the vehicle.
Find out how much it would cost to insure the vehicle.
Research the prospective vehicle history using online and printed resources.
Interview prospective sellers before meeting them in person.
Set a daytime appointment.
Before starting the test drive, check the undercarriage, engine and body for rust or damage.
Check the interior for cleanliness, comfort and size.
Inspect the tires for wear.
Check the oil for the proper level and color.
Check the coolant and radiator for leaks or corrosion.
Drive on the highway to gauge acceleration and handling.
Test the brakes.
Test the steering and alignment.
Practice parking for maneuverability and sight lines.
After the test drive, inspect the engine for leaks, odors or smoke.
Request and review the service records, receipts and title.
Have a mechanic inspect the car you're thinking of buying.