Used-Car Prices Hit New Low in December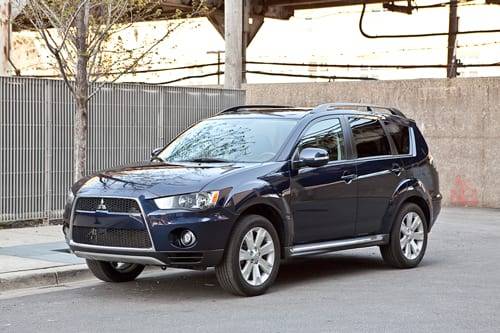 December late-model used-car prices hit a new low for 2013, falling $117 from November to an average of $21,952. That's $709 less than at the start of the year, and it's the first time this year that the average listing price on Cars.com has dropped below $22,000.
The Mitsubishi Outlander's 3.5 percent price drop gave it the biggest December decline; the crossover's average asking price sank $668 to $18,155. Luxury cars took the next four spots. The BMW Z4 roadster was among those, and it continued its string of $1,000-plus month-over-month price declines that date back to August 2013.
There were even fewer models with price gains in December than November, when only eight models met our 500-car inventory criteria. This month, just three models saw price gains, with the BMW X3 leading the way with a 1 percent gain to $32,493.
The charts detail used cars from the 2010 to 2012 model years with the biggest price drops — as well as those with the biggest gains. To be eligible for the lists, a model had to have 500 cars in Cars.com's national inventory. 
&&&&&EMBEDDED_ELEMENT_START&&&&& {"id":1420668715699,"originalName":"2015_03_04_17_09_05_055_http___blogs_cars_com__a_6a00d83451b3c669e2019b033c20a5970c_800wi","name":"MMS ID 59429 (created by CM Utility)","URI":"/48/-1731537041-1425510545348.","createDate":"2015-03-04 05:09:05″,"metadata":{"AUTHOR":"automatic-content-migration","KEYWORDS":""},"href":"https://www.cstatic-images.com/stock/1170×1170/48/-1731537041-1425510545348.","description":"Came from https://www.cars.com/.a/6a00d83451b3c669e2019b033c20a5970c-800wi","externalid":"59429″,"updatedby":"cmuadmin","updateddate":1425511703087,"associations":{}} &&&&&EMBEDDED_ELEMENT_END&&&&&

Source: Cars.com used-car listings, 2010 to 2012 model years
Related
Research the Mitsubishi Outlander
Used-Car Prices Cool Down
Used Cars for Sale