Volkswagen Golf GTE Sport Concept Photo Gallery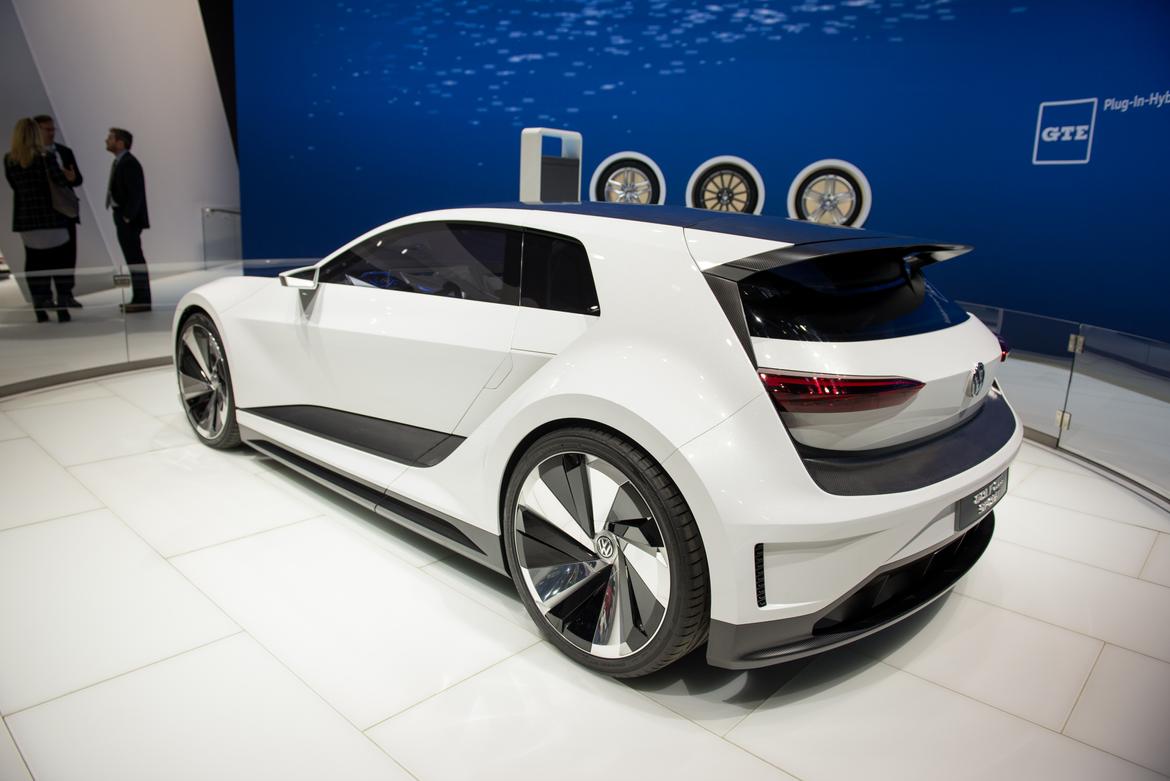 One of our reviewers summed it up best when he described the Volkswagen Golf GTE Sport Concept, which debuted at the 2015 Los Angeles Auto Show, as "a 395-horsepower take on what a hybrid racecar Golf of the future would look like, if the world decided it needed such a thing." The GTE Sport retains the general shape of the garden-variety Golf, but with space-age styling.
More 2015 Los Angeles Auto Show Coverage
One out-there feature is the hatchback's side doors, which VW calls "gull-wing" but really open more like scissor doors. Deep, angular shaping on the hood and profile, as well as a low, flattened-out stance, large rear spoiler and giant fan-blade wheels round out the race-ready cues. That theme continues none too subtly on the inside, where it takes on the appearance of a jet-fighter cockpit, featuring full-on racecar seats, an airplane steering yoke and seat belt, and a nearly shoulder-high divide between driver and passenger where the console would otherwise be.
Check out the gallery for more.
Volkswagen Golf GTE Sport Concept; Cars.com photos by Steven Pham