Volvo Loyalty Cash Good for Any Year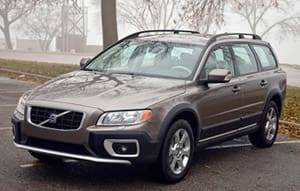 Like most automakers, Volvo has an incentive based on owner loyalty. If you own a Volvo, you can get $1,000 cash back on a new S40, V50, S80 or V70; $2,000 on a new S60 or XC90; and $2,500 on a new XC70. The cool thing is Volvo doesn't put any kind of limits on that loyalty. If you have a 20-year-old Volvo wagon sitting in the garage, it will get you the cash back as long as you have legal registration for it.
Most car companies put a cap on loyalty. GM, for example, limits loyalty cash-back to 2000 or newer model years. There's a reason for that; there are a lot more GM cars on the road than Volvos, so the incentive would cost the company more.
Volvo's loyalty cash runs through March 31. The company also offers low interest rates of 0.9% on most models.