Volvo Testing New Safety Systems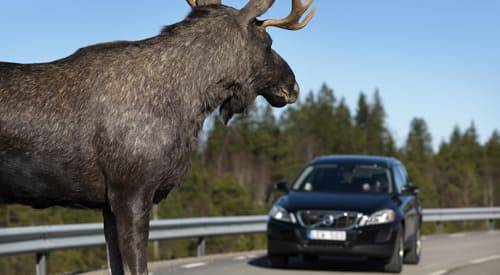 According to Volvo research, drivers spend 25% to 30% of their time behind the wheel doing other things (like taking phone calls or texting). The automaker's three test systems focus on lane safety, accident avoidance at junctions and preventing animal collisions.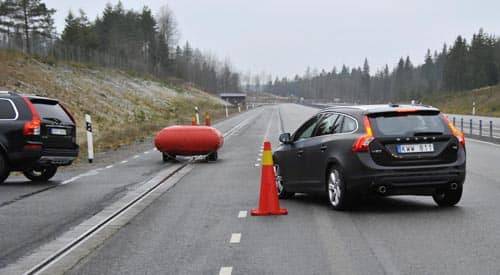 With the Intersection Support project, Volvo is working with the Department of Signals and Systems at Chalmers University of Technology in Gothenburg, Sweden, to predict and respond to traffic at intersections. "Intersection Support uses sensors to assess the entire traffic scenario. If a critical situation is registered, a decision to intervene is taken at lightning speed," Mattias Brännström, who holds a doctorate in Active Safety Functions, said in a statement. The system alerts the driver and then automatically applies the brakes for crossing traffic, if needed.
Lastly, the Animal Detection system is an elaboration of Volvo's current pedestrian detection system. In this case, if an animal is detected, the vehicle automatically brakes. The goal is to reduce the speed at which the animal is hit, which reduces the severity of injuries. According to Volvo, about 200 people a year are killed in the U.S. due to accidents with wild animals. Since larger animals pose the biggest risk, the system is trained to recognize the shape of animals like deer and elk.
No word yet on when these safety systems will make their way into production vehicles, but Volvo did say "it is our intention that these advanced solutions will in future be fitted to all our cars."
Related
Volvo Collision Prevention Found Effective
More Safety News on Cars.com
More Volvo News on Cars.com