What's the Most Affordable Compact SUV for 2014?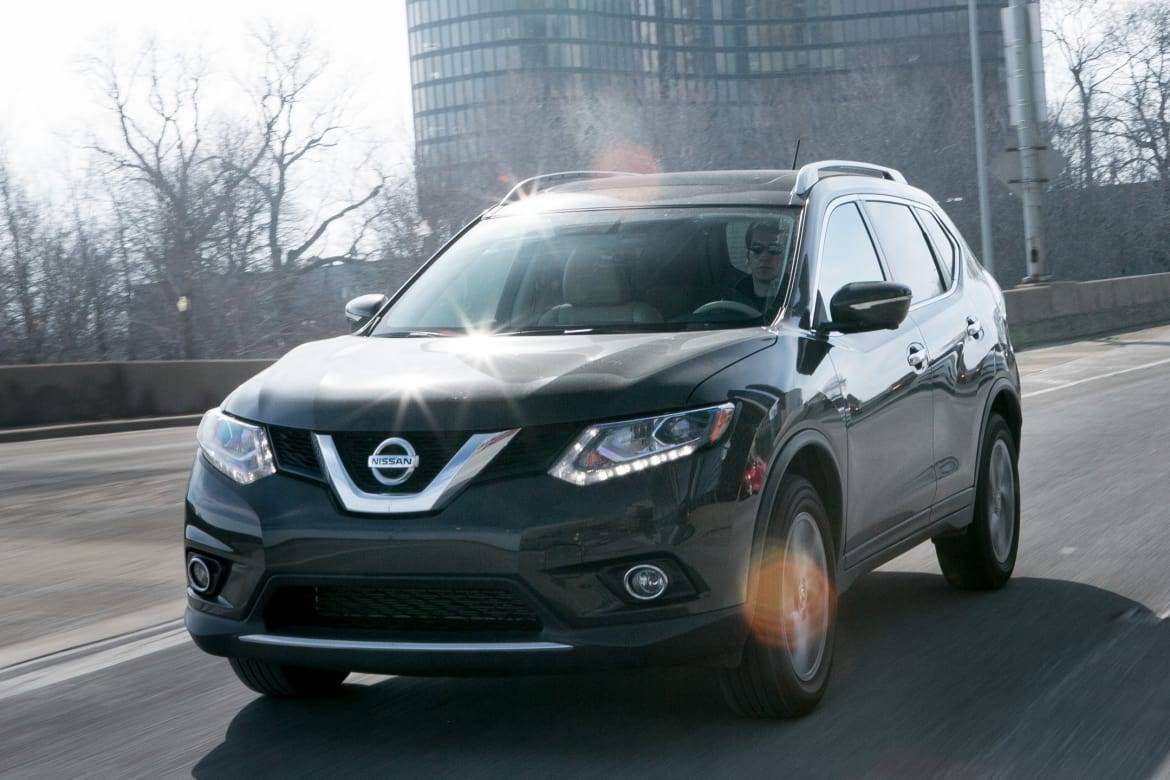 If you're shopping for a compact SUV, the bevy of competitive options to choose from may overwhelm you. Since our last comparison test in 2012 new models from Jeep, Nissan and Toyota have gone on sale, and they're selling quite well.
Related: What's the Most Affordable Midsize Sedan for 2014
One other thing that has changed recently: Most models in this segment come with relatively well-equipped base levels, or with just a few options selected. That makes finding the most affordable versions easier, but it's not a simple task.
We've done the hard part and compiled the right trim levels that deliver expected features in this class and included the cost of gas over five years to determine the most affordable compact SUV amongst the ranks.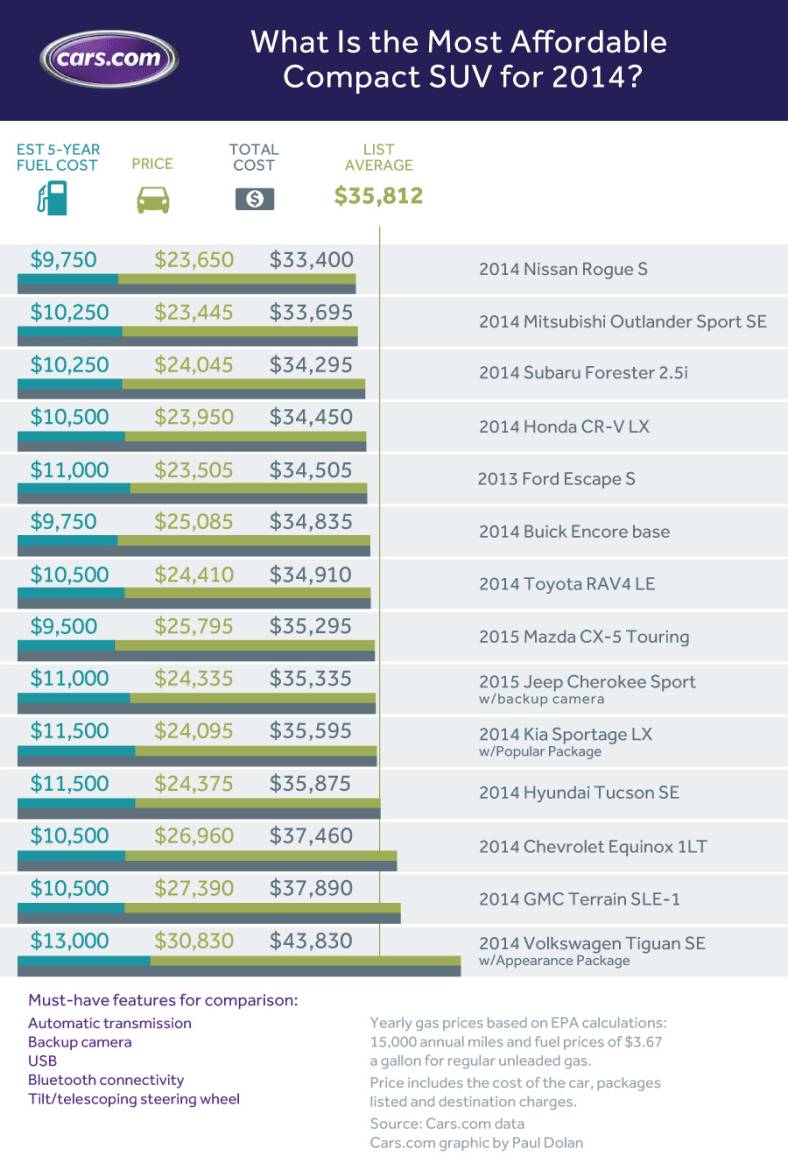 The redesigned Nissan Rogue topped the list by a scant $295 over the smaller and less well-reviewed Mitsubishi Outlander Sport when taking into the factors we use to compile the list. Remember, this list is all about cost, not quality.
We selected models equipped with an automatic transmission, tilt/telescoping steering wheel, backup camera, USB and Bluetooth connectivity. For simplicity, the group includes only vehicles that can be had with all-wheel drive, though none of the SUVs on our list were optioned with it. That drivetrain excluded vehicles such as the Kia Soul and Fiat 500L, which shoppers may consider when shopping compact SUVs.
Here are other findings from our latest analysis:
The tilt/telescoping steering wheel requirement knocked out vehicles like the Jeep Compass and Patriot as well as the Nissan Juke and Nissan Rogue Select, the previous-generation Rogue that's still being sold as a new model.
The Mini Countryman doesn't have a backup camera available in any configuration.
The average price for a compact SUV is $608 more than the average price for a similarly equipped midsize sedan based on our comparison of that segment in May.
If you eliminate the two highest-priced models (some might consider the GMC Terrain and VW Tiguan premium models), the average price would come down $841 to $34,971.
At No. 3 on the list, the Subaru Forester is the only model equipped with standard all-wheel drive. If you equipped the Rogue S with all-wheel drive, it would cost $455 more to own it than the Forester after five years of fuel costs.
Despite one lower mpg in both city and highway fuel-economy estimates when equipped with all-wheel drive, the Rogue's annual gas costs remain the same as when equipped with front-wheel drive, according to EPA calculations on fueleconomy.gov.
Only three of the 14 contenders required options or option packages to reach the desired level of content.
Seven of the 14 contenders had our desired content on their base models.
Only three (Mazda CX-5, Mitsubishi Outlander Sport and Subaru Forester) are offered with a manual transmission.