What's the Rub? The Seats in Our Volvo XC90 Turned Blue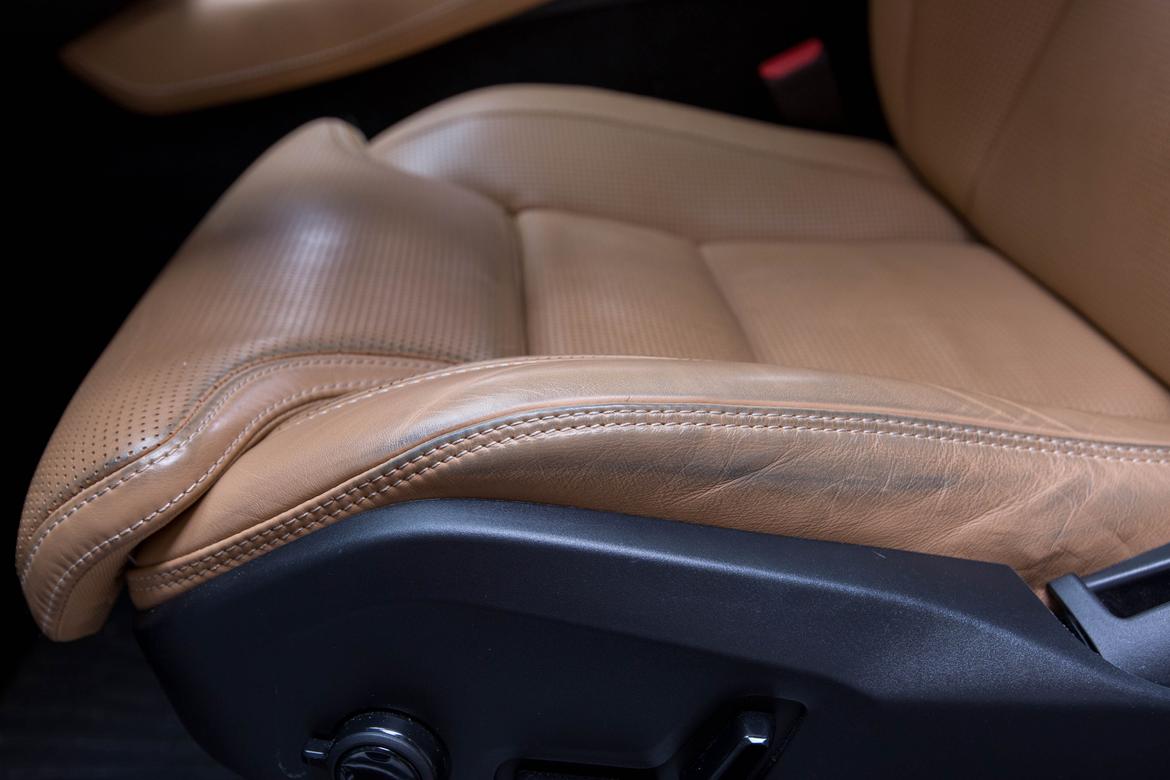 CARS.COM — Although my taste in cars may run on the expensive side, when it comes to blue jeans, I'm much less discerning — which is how the light-tan leather seats of Cars.com's long-term 2016 Volvo XC90 wound up sporting a blueberry hue. It's an issue Volvo warns of in the owner's manual: "Some colored clothing (like jeans or suede garments) can unfortunately discolor leather upholstery." Luckily, Volvo included a set of leather-care wipes when we bought the XC90. But do they work?
Related: Is the Volvo XC90's Hands-Free Liftgate Easy to Use?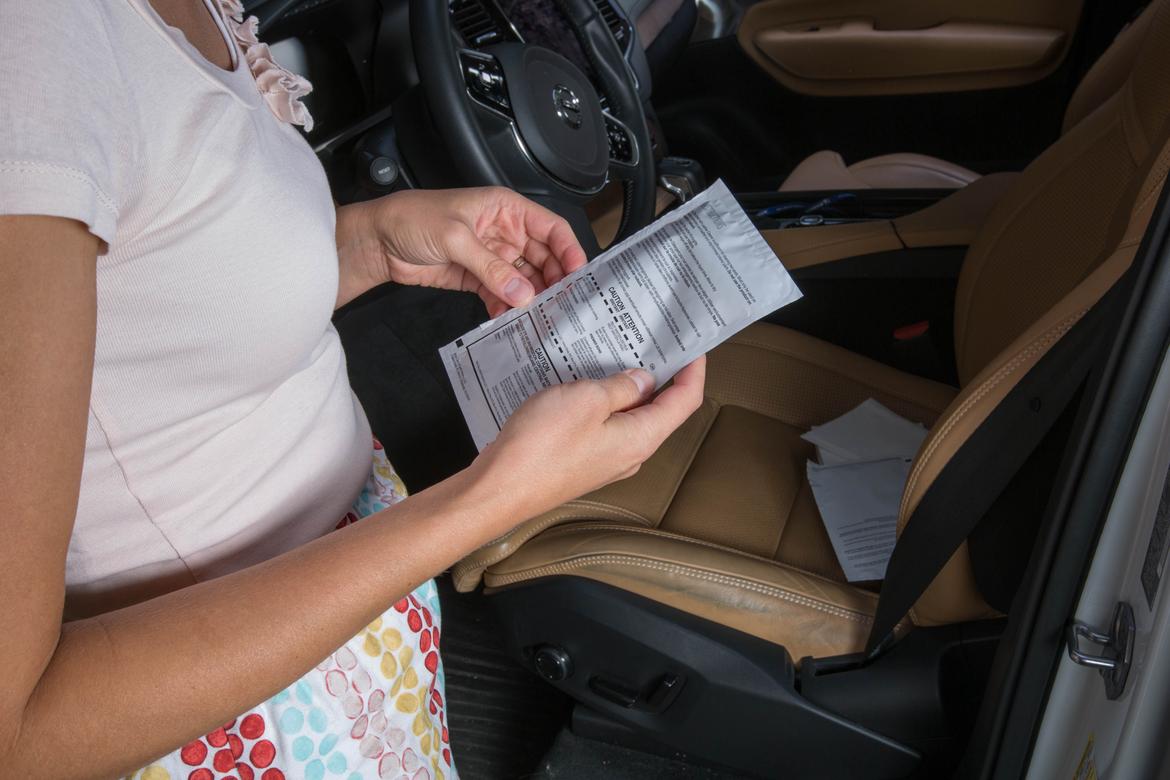 Yes; the stains came off the Volvo XC90's front seat faster than you can shimmy into a pair of skinny jeans. The pouch of Volvo leather-care wipes includes a pre-moistened cleaning towel, two dry pads and a pre-moistened leather protection cream towel. Following the instructions on the packet, I used the cleaning wipe first and scrubbed the affected area on the driver's seat. In seconds, the blue staining came off the XC90's leather trim, which was mostly on the SUV's seat bottom cushion, concentrated on the sides of the cushion and in its crevices. It took a bit more elbow grease to turn the XC90's previously white contrast stitching bordering the seat back to its original color. After a few passes and some extra muscle, though, it too came clean.
After that, I dried the seat and applied the leather-protection wipe. Volvo says it acts as a stain guard against future trim discoloration (which I'm sure I'll put to the test soon). Volvo recommends cleaning the interior seats one to four times per year, depending on how heavily they're used, and cautions against using the cleaning solution on vinyl and suede.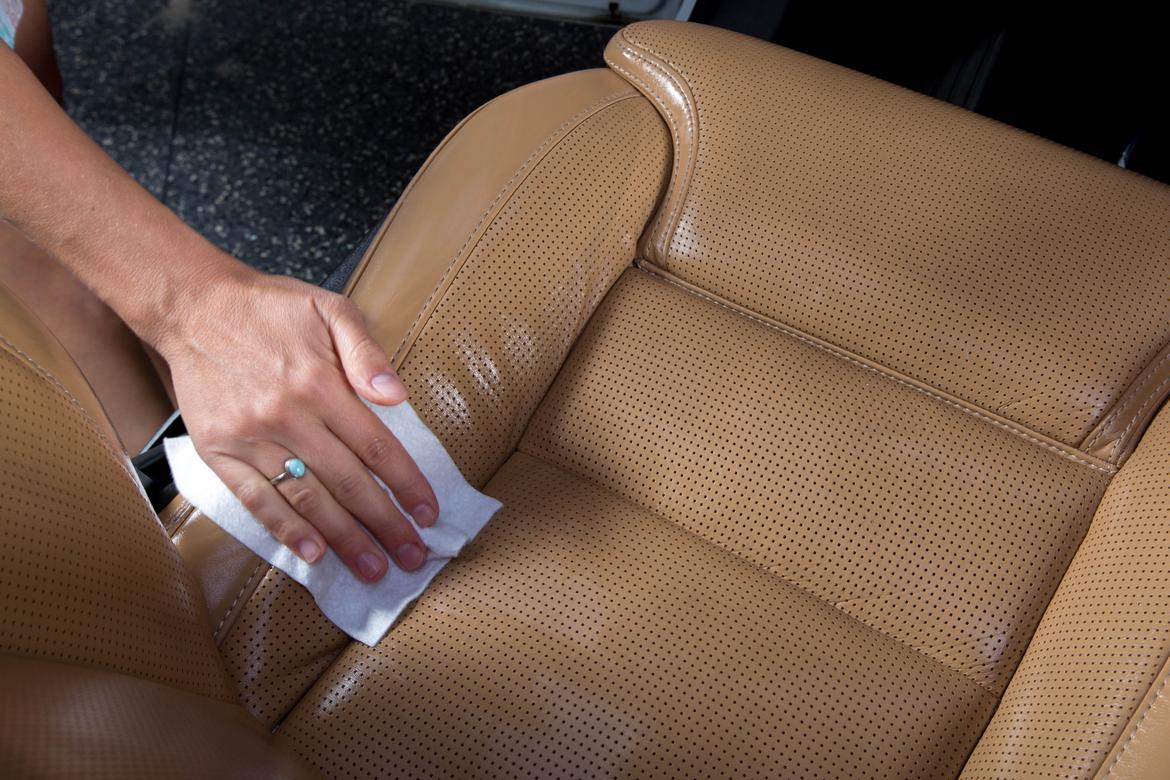 The wipes we used on our Volvo XC90 have enough juice to be used twice and a larger version of the kit can be purchased at a Volvo car and SUV dealership; I also found it on Amazon for $35. There are plenty of other leather-care products out there and a quick scan of the internet shows that there are a variety of do-it-yourself home solutions on Pinterest, but Volvo recommends against using strong solvents as these can damage the upholstery. Plus, being cheap is what got me — and the SUV's seats — into this mess in the first place.