Where Our Cars Are Manufactured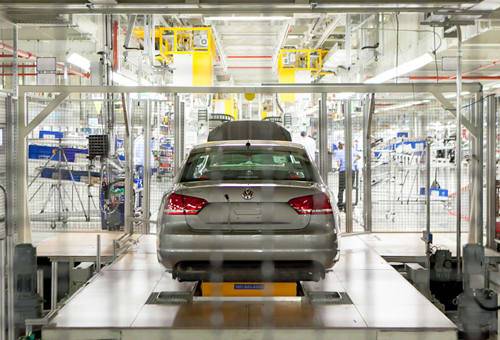 In our joint series with USA Today, Cars.com looked at exactly where automakers are building cars in the U.S. We took a snapshot of assembly plants over three decades from 1982 to 2012 to see where domestic, European and Asian automakers were building cars they sold here and exported.
We then took this data and transformed it into the interactive map below.
This was no small endeavor.
We picked the years 1982, 1992, 2002 and 2012 and looked only at assembly plants that produced cars within those years, as well as ones that we expect to begin production by the end of this year.
Our sources include automakers, The Atlanta Journal-Constitution, Automotive News, the Environmental Protection Agency, The Lansing (Mich.) State Journal, The Los Angeles Times, The Milwaukee Journal-Sentinel, MSNBC, The New York Times, The Pittsburgh Post-Gazette, St. Louis Business Journal, USA Today and Ward's Automotive.
Click on any decade to see the shift from primarily a domestic manufacturing center to one that now includes a much higher mix of European and Asian automakers — all while the total number of plants has remained relatively constant over the past 30 years.