Which 2015 Dodge Charger R/T Should You Buy?
Dodge's iconic muscle car and four-door sedan receives fresh front and rear styling for 2015 as well as new performance trim levels that give the rear-wheel-drive-based Charger up to 707 horsepower. Take a deep mental breath before reading the 2015 Dodge Charger's full trim lineup: Charger SE (which features optional AWD), Dodge Charger SXT, Charger R/T, Charger R/T Scat Pack (new), Charger SRT 392 and, finally, the new Charger SRT Hellcat (the 707-horsepower version). And ... exhale.
Related: 2015 Dodge Charger Review
There's a lot going on within the HEMI-powered R/T lineup, and two Chargers we recently tested showed the range of customization available within the R/T trim level alone. Our test cars were the Dodge Charger R/T Plus and the Charger R/T Road & Track with the high-performance Super Track Package, coming in (with destination fees) at $36,685 and $43,465, respectively. That's right, the 2015 Dodge Charger R/T Road & Track Super Track Package. Overwhelmed yet?
Let's dig into 2015 Charger R/T to show exactly what separates these two R/T trim levels and to decide if the R/T Road & Track with the Super Track Package's additional $6,780 of features are worth it.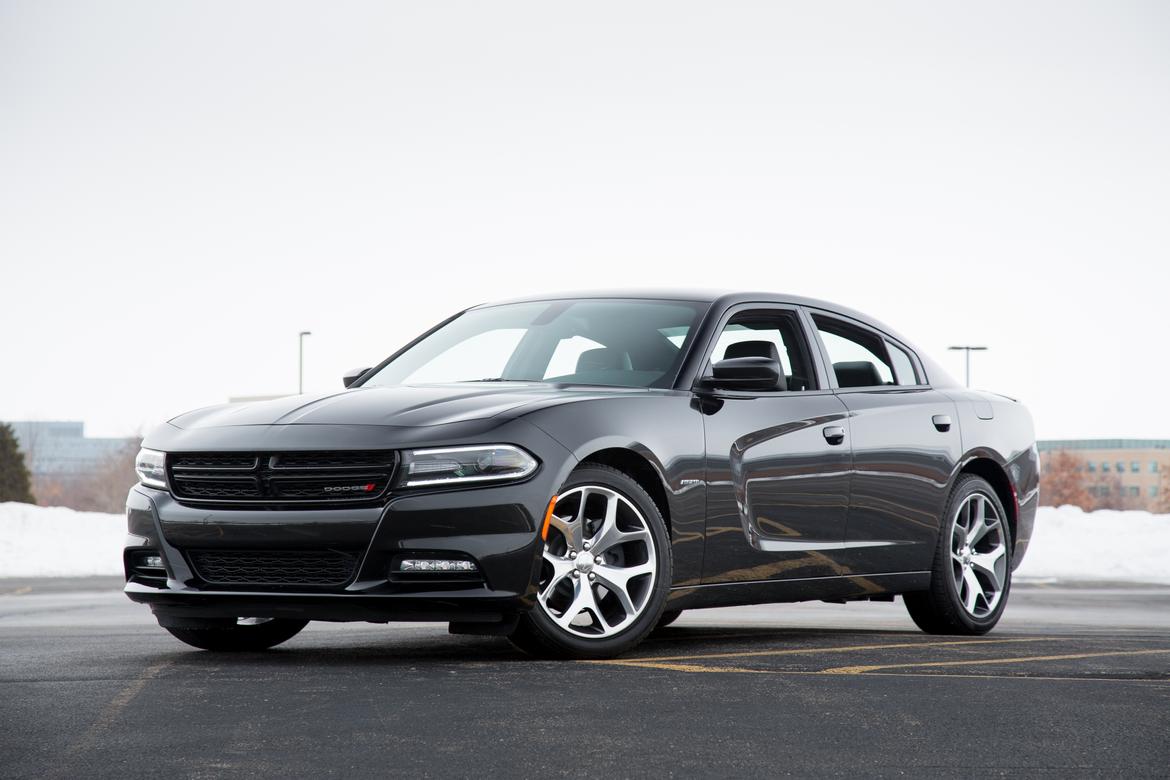 Other than a mouthful, Dodge Charger R/T Road & Track with Super Track Pack is a high-performance package that sits between the base R/T and the R/T Scat Pack performance sedan with a 485-horsepoer, 6.4-liter V-8 HEMI in place of the 370-horsepower, 5.7-liter V-8 HEMI used in the R/T trim levels we tested. The bulk of the $3,000 R/T Road & Track upgrade is the standard Super Track Pack that's exclusive to the Road & Track trim level, including the following performance features:
Sport suspension with Bilstein-brand dampers
Higher-performance brake pad material
Sport steering
3.07 axle ratio replacing the R/T's 2.62
20-inch cast-aluminum wheels with available summer tires
Electronic stability system sport mode with full-off capability
Dodge Performance Pages with acceleration timers and launch control
Heritage badging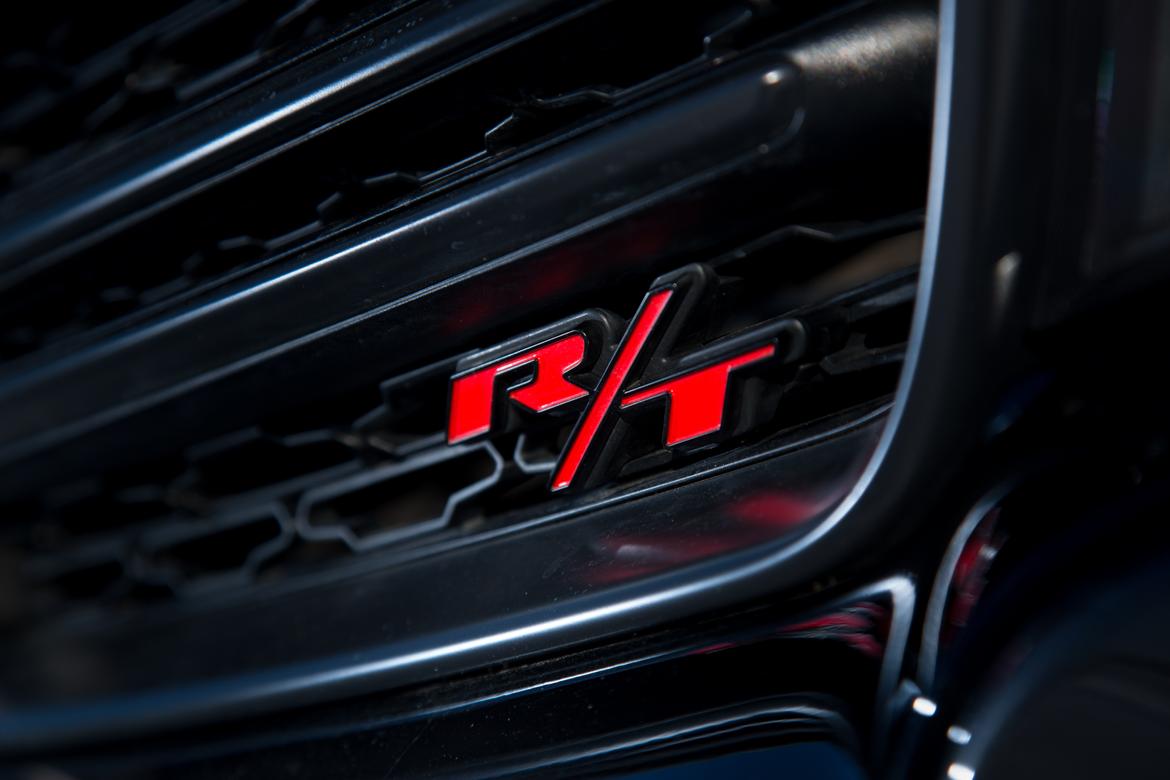 The R/T Road & Track muscle car also came equipped with power-adjustable pedals, a power tilt/telescoping steering wheel, blind spot monitoring, adaptive cruise control, forward collision warning and lane keep assist over the R/T Plus. The R/T Plus wasn't a bare-bones car; it was surprisingly value-packed, sharing many features of the R/T Road & Track such as heated and ventilated front seats, heated second-row seats, heated steering wheel, navigation, 8.4-inch Uconnect touch-screen, high-intensity-discharge headlamps, a backup camera and Nappa leather upholstery (the Dodge Chrger Road & Track uses Alcantara simulated suede accents).
The Dodge-Chrysler Charger's R/T Road & Track package transforms the muscle sedan into more of a sports sedan with increased road feel and handling confidence from the sports suspension and tight, heavy steering. Step into the base Charger and it's a considerably more relaxed experience. The power is still there, as are those same sweet V-8 HEMI sounds from under the hood.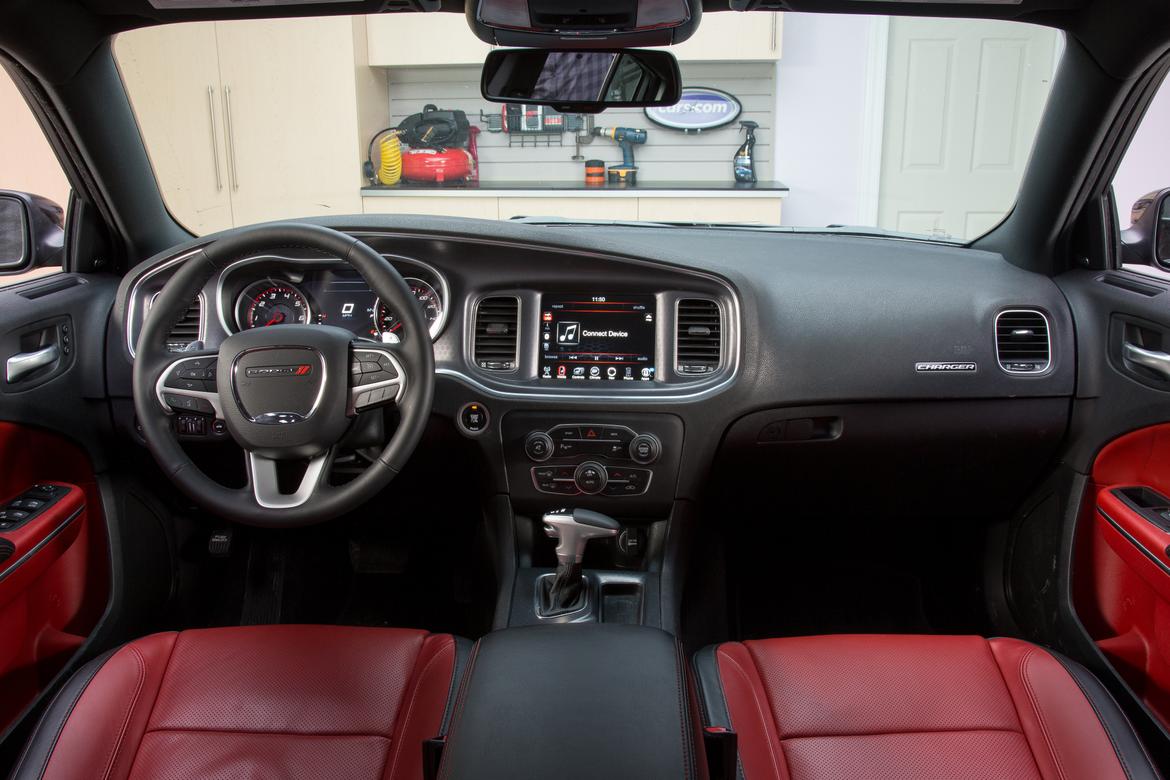 The base R/T's suspension is forgiving even with the optional 20-inch wheels, but it exhibits less controlled body motion during turning, acceleration and braking. The R/T Plus' base suspension and easy steering effort doesn't have the edginess of the Super Track Pack, and that makes it calmer to drive. The higher-strung Dodge Charger Road & Track is still livable, though for long road trips I'd take the R/T Plus.
The Charger's R/T trim level delivers a rare experience in the sub-$40,000 sedan market with its V-8 power, and at $36,685, it's also a deal given the notable as-equipped features. The Road & Track with Super Track Package dials up the sporting character of the Charger starting at $36,990 -- $2,700 more than the base R/T but at $43,465 the Road & Track's value is uncertain. Those with performance intentions shopping around the $40,000 range would be remiss if they don't check out the $40,990 Dodge Charger R/T Scat Pack with a 115 horsepower bump and an extra slathering of performance in the suspension and brake department.