Which New Luxury Sedan Has the Best Backseat?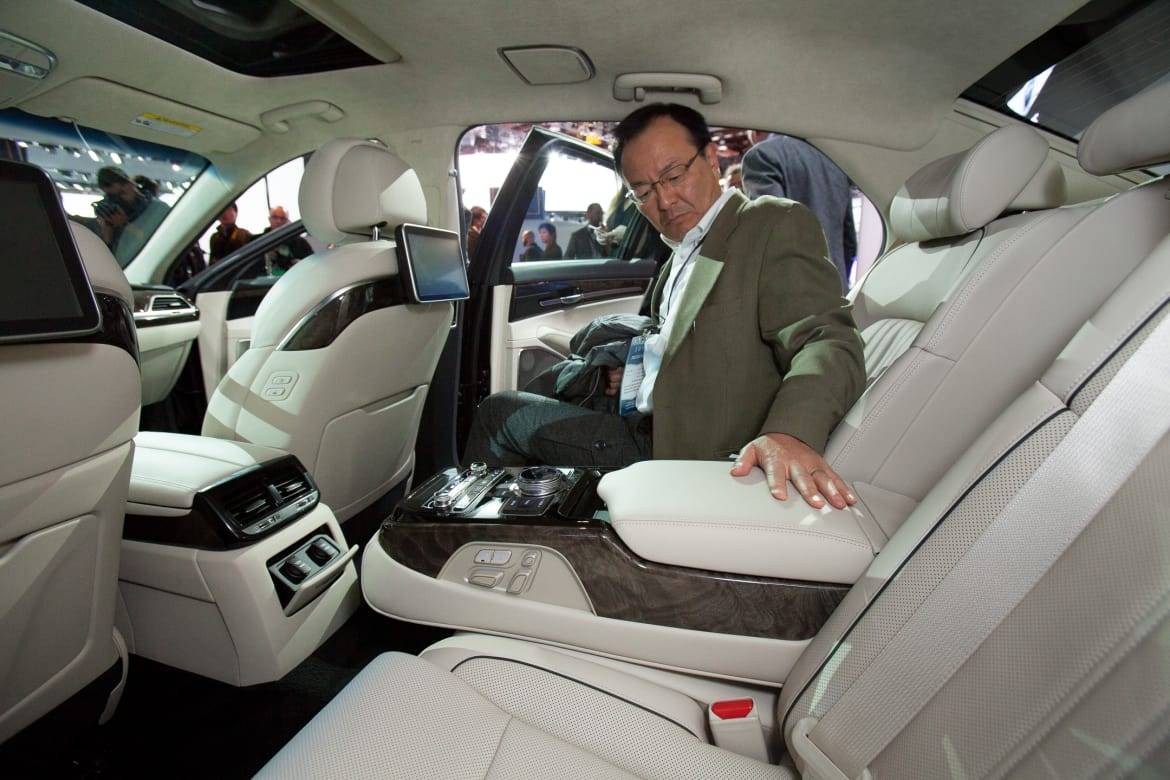 CARS.COM — It's an exciting time for fans of full-size luxury sedans, with four brand-new, full-size (or nearly full-size) models set to arrive in 2016 and 2017: the 2016 Cadillac CT6, 2017 Genesis G90, 2017 Lincoln Continental and 2017 Volvo S90.
A crucial aspect of full-size luxury sedans that goes beyond drivability is something I'll call "ride-ability." A full-size luxury sedan does not just have to drive well, it also has to offer rear seats fit for royal posteriors. So while we are still waiting to drive three of these sedans, I had a chance at the 2016 Detroit and New York auto shows to hop into the backseat of each of them to see which is the best.
Related: More Luxury Vehicle News
For each vehicle, I sat in the highest trim level available, loaded with as many options as possible. Although prices haven't been announced for three of these sedans, the 2016 Cadillac CT6 Platinum starts at $84,460 including destination. Below is how they ranked: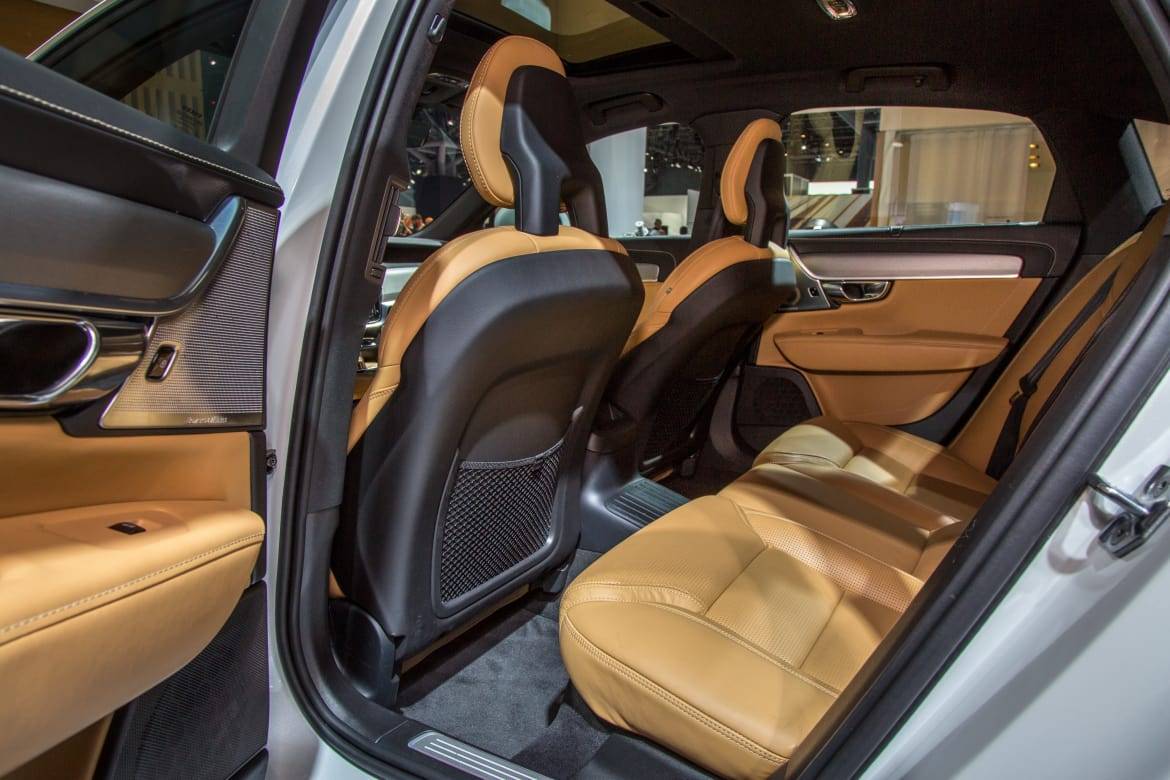 Volvo has been trying to push into full luxury territory, and the S90 uses a lot of the same materials found in the XC90 SUV — which is a very good thing. Materials quality is high, and the lightly colored leather is supple and warm. However, the S90 is hamstrung by its size — it's closer to a BMW 5 Series in length than a full-size sedan. Its interior has tighter dimensions than the other three luxury sedans examined here, and its rear seats are not comfortable.
The S90 Inscription's backseat is also strangely bereft of features. The Inscription model is supposed to be the top trim (for now), and the cupboard was bare. There was only one 12-volt charge port, rear climate controls don't come standard on that trim and there were no controls for the multimedia system.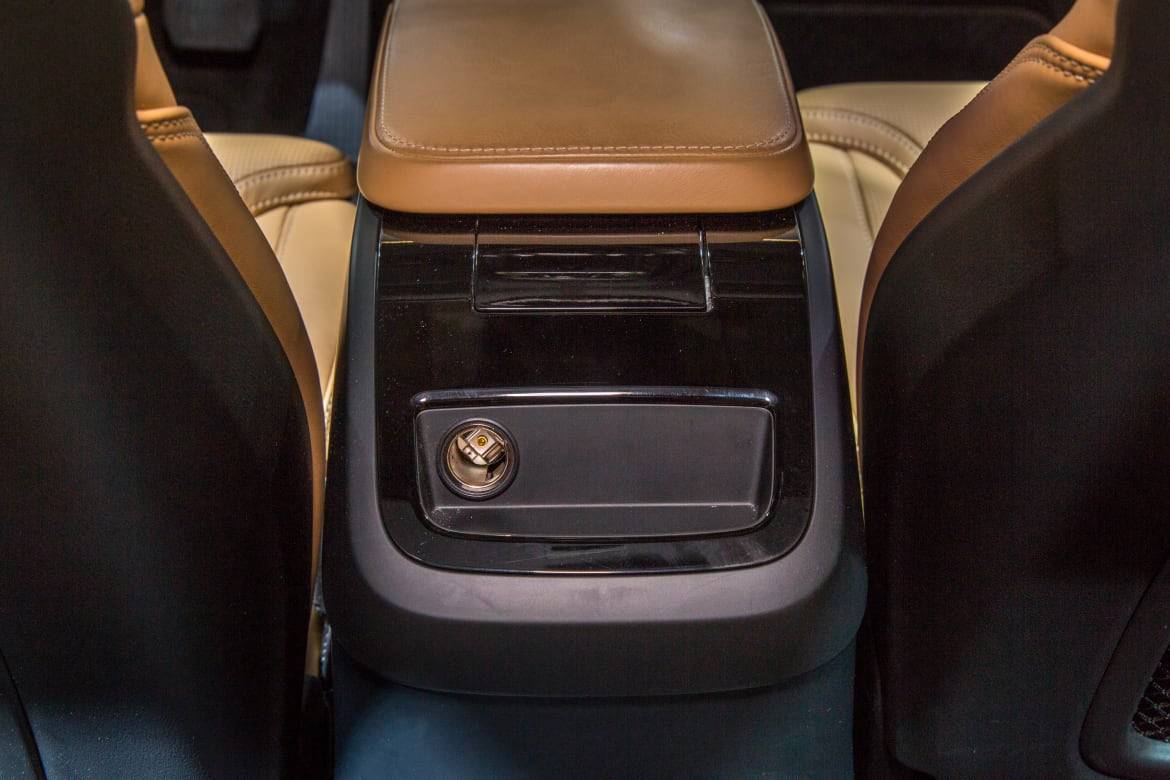 The S90 was also the only one of our four contenders that did not offer ventilated rear seats or a USB charge port in back. The charge port omission is the most glaring one to me, especially when charging devices for long trips has become a necessity.
Less overall backseat room combined with an absence of luxury amenities means that the S90 brings up the rear of this caravan. Despite luxury-grade materials, the Swedish sedan simply doesn't feel like a car that you'd want to be driven around in.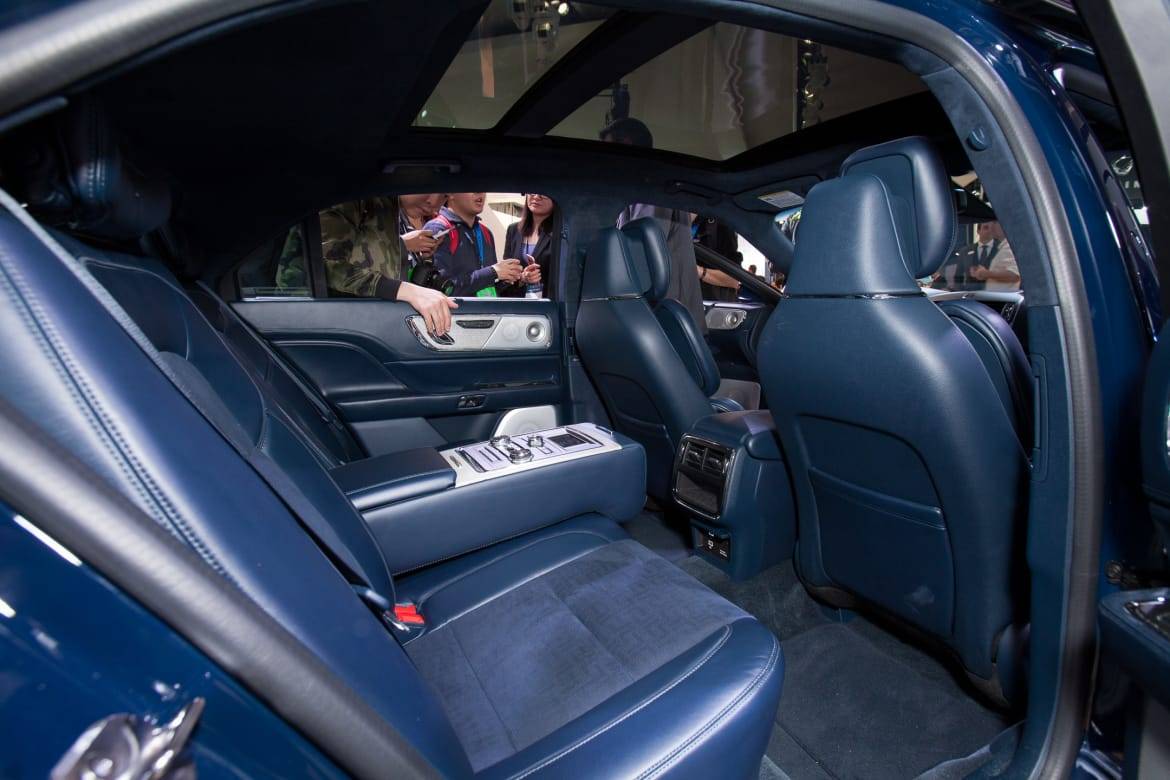 Despite looking like it would be extremely plush, I did not find the big four-door Lincoln's backseat to be all that welcoming. (There was no trim name available on the New York show car, but a Lincoln representative assured me that it was the top level.) The sedan's seats were the least comfortable of the bunch. This is disappointing, since the Continental has a solid backseat feature set: heated/ventilated seats with a massage function, audio/climate controls in the fold-down arm rest and a power rear sunshade.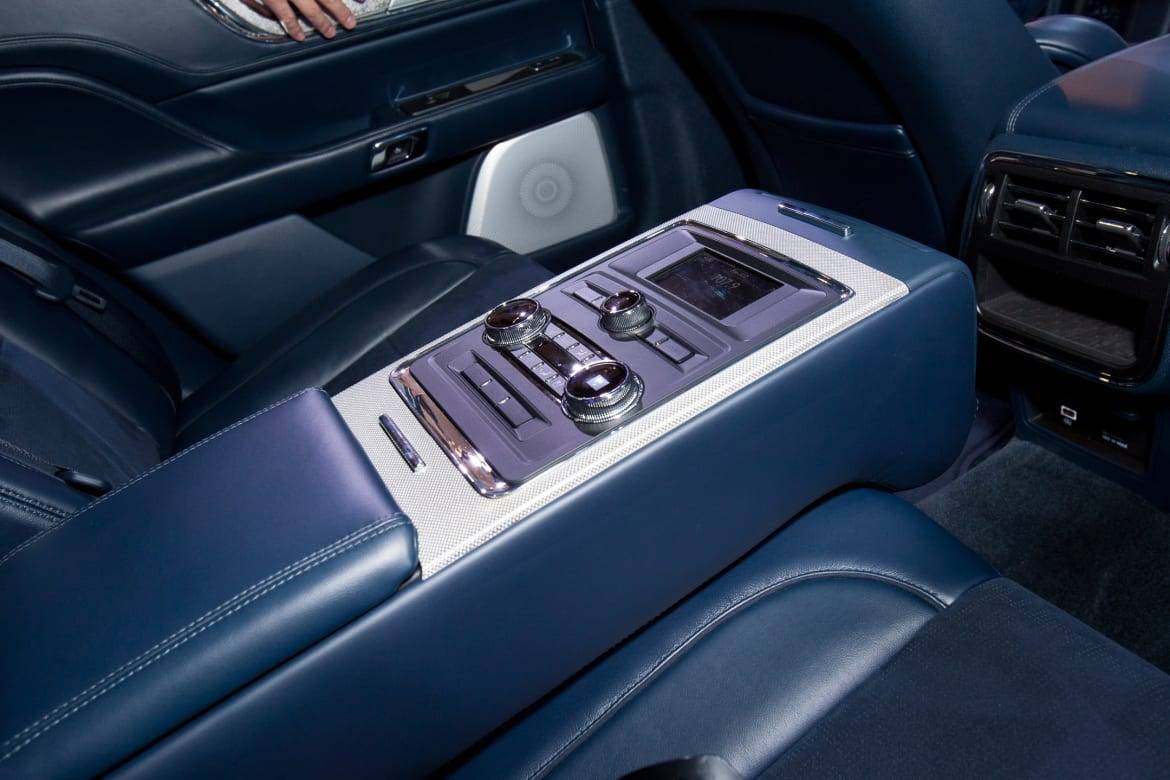 The choice of color on the interior also didn't do the car any favors. The blue paint looked good but Lincoln threw a matching color onto all of the interior surfaces, making the cabin feel dreary and too enclosed. And while legroom was good, headroom was strangely lacking — as was noted by another editor when we first saw the Continental in Detroit.
Ultimately, despite good legroom and a solid set of features, the Continental came in third thanks to seats that were not nearly comfortable enough and a low roof that cuts into the headroom.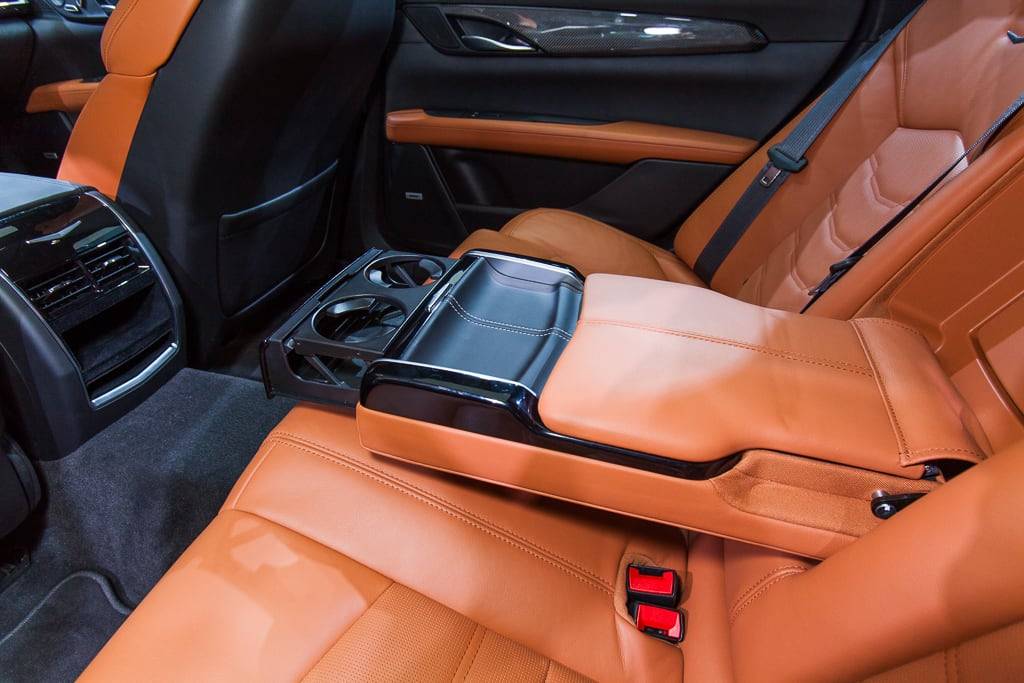 The Cadillac CT6 is the other not quite full-size sedan in this competition, but it overcomes that with impressive features, excellent materials and comfortable seats.
Cadillac stepped up the materials and polish in the CT6; the rear seat benefits from greater attention to detail and even though it doesn't have the legroom that other sedans do, I still found that there was plenty of space for my 5-foot-11-inch self.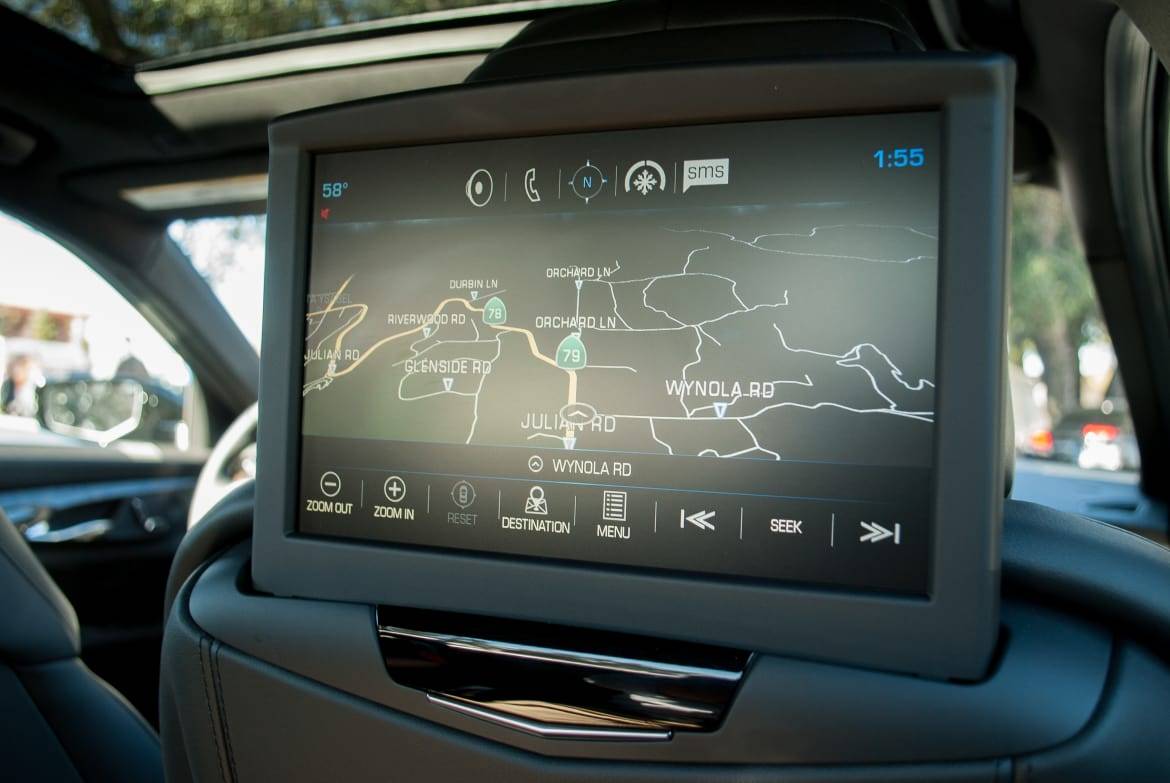 The seats are heated, ventilated and have five different massage programs to choose from. There's also a pair of 10-inch multimedia screens that rise out of the front seatbacks and a remote control. I was a bit skeptical of this approach, but it was surprisingly intuitive and easy to learn. It's still not my preferred approach — a remote can be misplaced or tough to find, which would be frustrating.
It also features superior charging and connectivity options in the rear: There are two USB ports, a 12-volt charging port and a 110-volt household three-prong socket all located around the middle rear seat.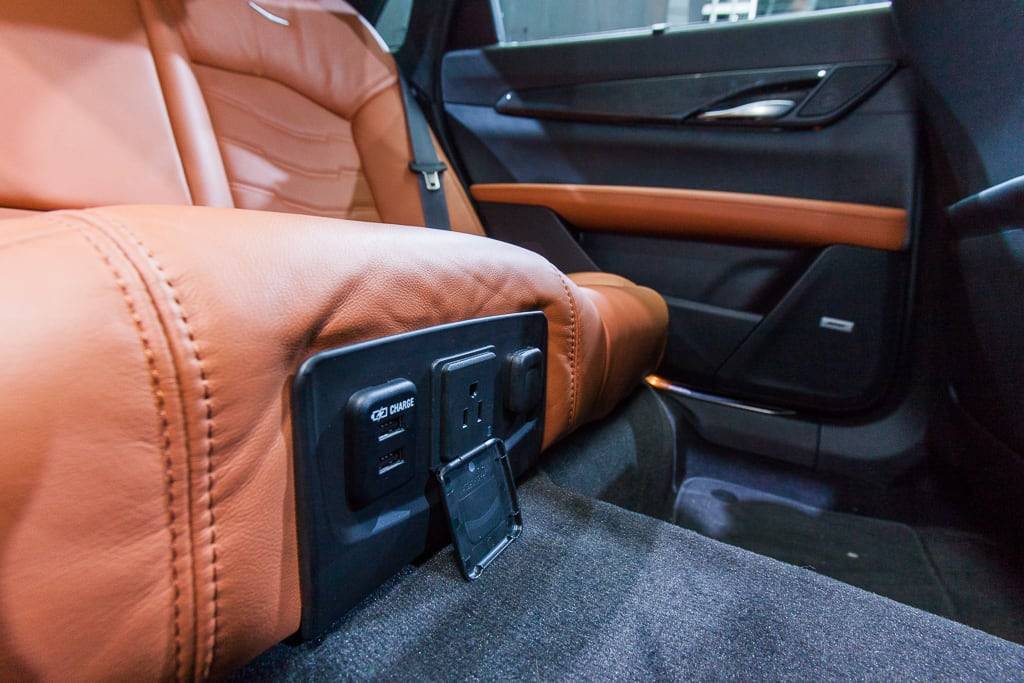 Buyers also should note that the CT6's middle seat is essentially unusable. It has a large hump that is so high that it severely limits headroom; I could not even sit up straight in the middle seat.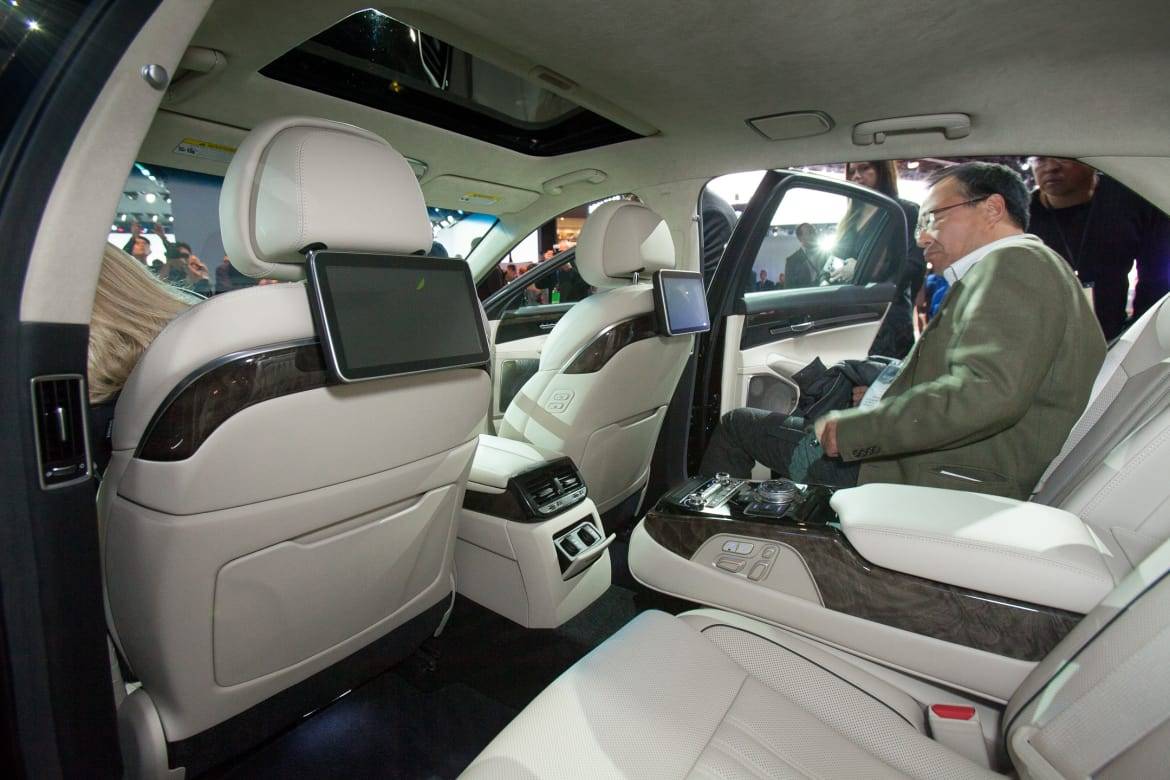 The Genesis G90 is my No. 1 pick. It has the most comfortable seats, fantastic materials and the best legroom while offering a competitive amount of technology and multimedia equipment.
The V-8 model gets all of the G90's available rear-seat amenities. Its outboard seats are heated and ventilated[WB6] but don't have any massage functionality. I would have missed it if the seats hadn't been so comfortable that I felt myself starting to drift off after sitting in them for no more than a couple of minutes on a busy auto show floor. The leather is what one editor called "buttery soft," a description that I echo. Visibility is also remarkably good; you sit high enough to easily see out of the windows in all directions with ease.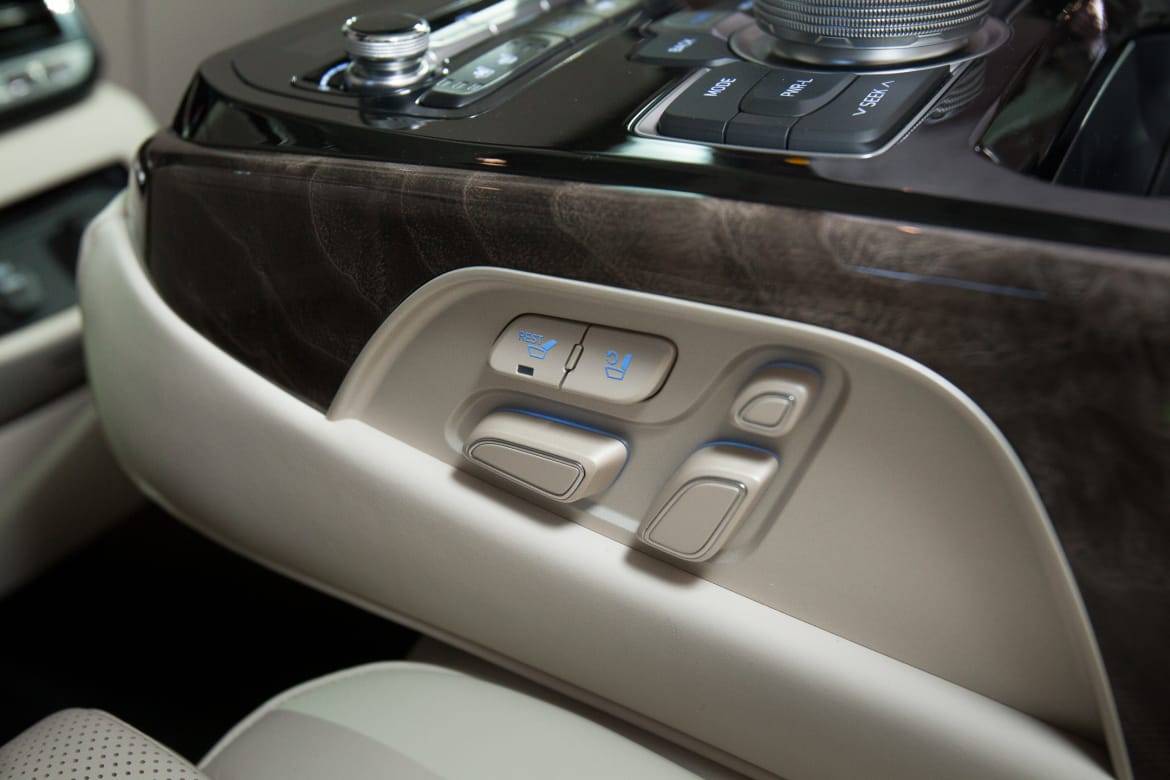 Two floating 9.2-inch screens are mounted to the back of the front seats, with inputs coming through a circular controller that mirrors the front seat's setup. It's a control layout that I prefer to the remote in the CT6, and switching between the two screens is simple and quick. Other helpful rear-seat features include powered side and rear sunshades and small vanity mirrors for both outboard seats that fold down from the ceiling so you can check your hair before stepping out.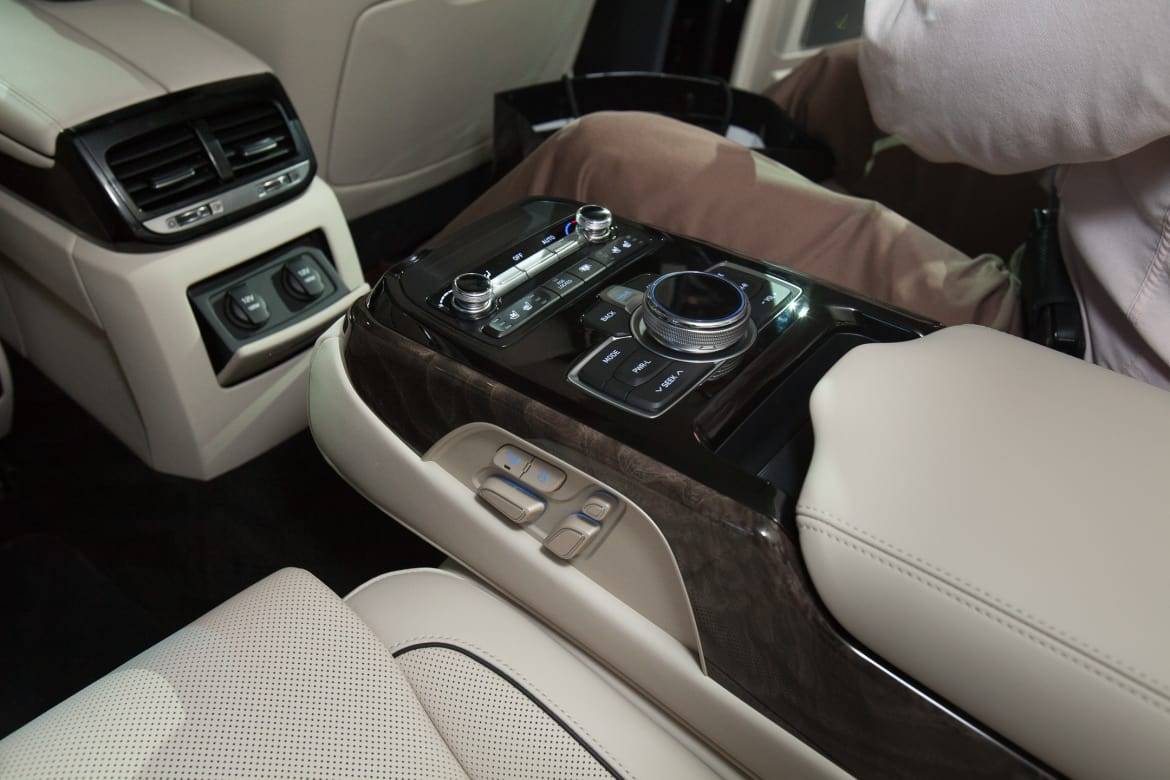 A few things that I'd like to see in the G90 are more USB charging ports (there's only one, versus three 12-volt ports) and quad-zone climate control versus the tri-zone setup that is currently installed. Also, much like a few of the other contenders, its middle seat is best avoided – it's uncomfortable and has limited headroom.
If I had to choose between one of these four to be driven around in for hours, the answer is the G90 — every day of the week and twice on Sunday.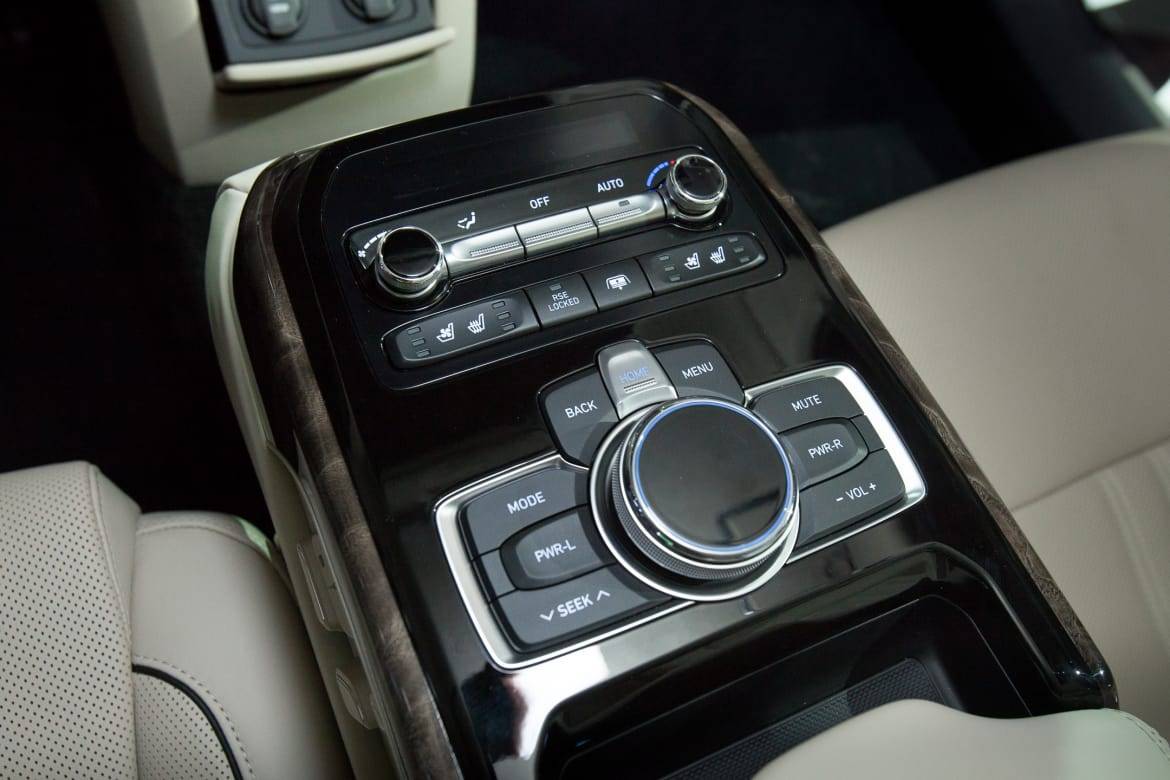 Cars.com's Editorial department is your source for automotive news and reviews. In line with Cars.com's long-standing ethics policy, editors and reviewers don't accept gifts or free trips from automakers. The Editorial department is independent of Cars.com's advertising, sales and sponsored content departments.