Which V-8 Muscle Car Gets the Best Mileage?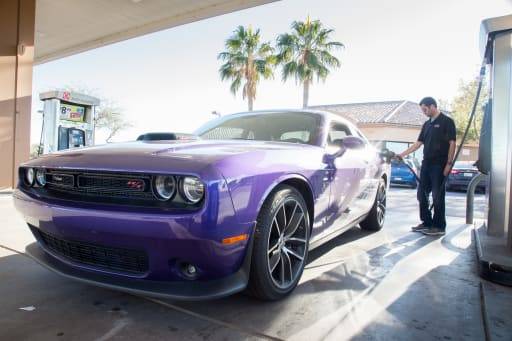 Fuel economy isn't at the top of shoppers' lists when considering big V-8 muscle cars, either because of the way they'd like the cars to drive or because gas is at $2 a gallon. The average combined EPA rating of our competitors of just more than 18 mpg indicates that fuel economy isn't much of a concern for manufacturers either.
The V-8 Muscle Car Challenge
Results | Performance | Mileage Test
The 2016 Chevrolet Camaro 2SS drove away with the best mpg. It got 21.6 mpg when we averaged its trip computer data with our own calculations. In second place, the 2016 Ford Mustang GT averaged 20.3 mpg. Unsurprisingly, the heaviest and most powerful vehicle of the group brought up the rear: The 2016 Dodge Challenger R/T Scat Pack got an average of 19.4 mpg.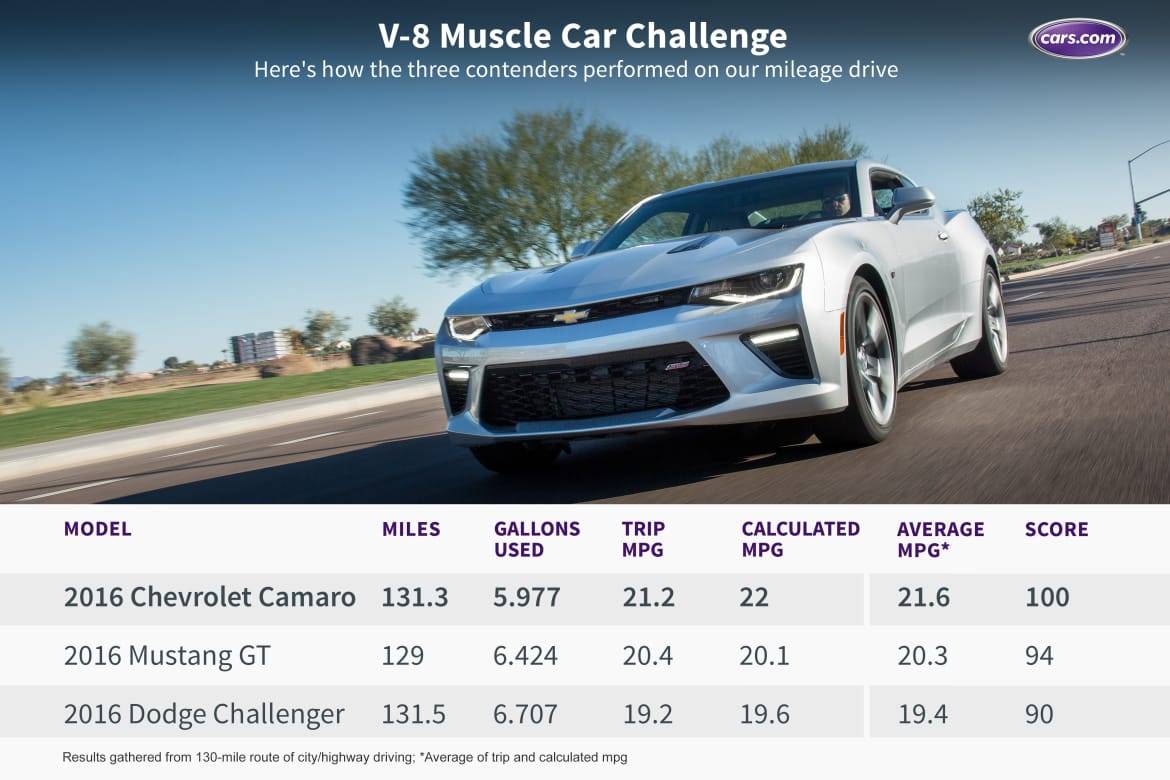 How We Tested
To measure real-world mpg, we took our three cars on a 130-mile route that mixed city and highway driving conditions. We changed drivers at regular intervals to account for differences in weight and driving styles. Before beginning, we filled each car with premium fuel and returned to the same pump at the end of the drive so there was no variance in the amounts dispensed. Our route leaned a little more toward highway driving, as evidenced by mph averages ranging from 37.6 to 39 and all three cars returning mpg results higher than their EPA combined ratings.