Why Is the Jeep Wrangler Unlimited Popular With Families?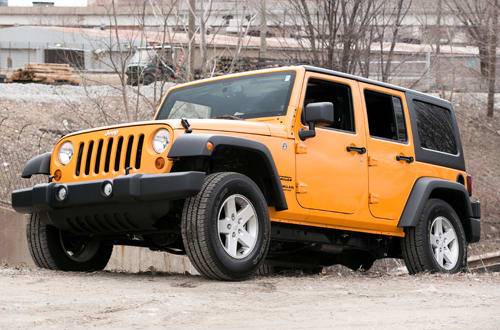 Although its off-road prowess is second to none, on-road comfort is low on the Jeep Wrangler's skills list. The Wrangler Unlimited will not deliver a car full of happy campers: a weekend carting around my family made it clear that the SUV is much better suited for the mountains and mud than garages and grocery runs.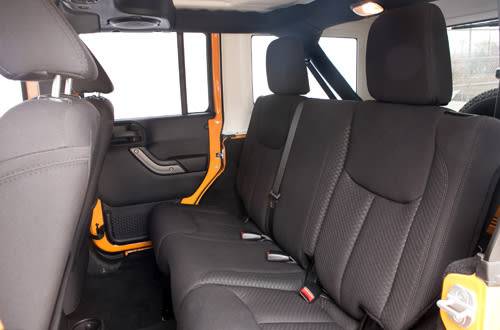 On the road, comfort went from bad to worse. A rough, quaky ride and booming levels of road, engine and wind noise — thanks to the hard, unabsorbing removable roof panels — provided a birthday-party-bounce-house-like atmosphere.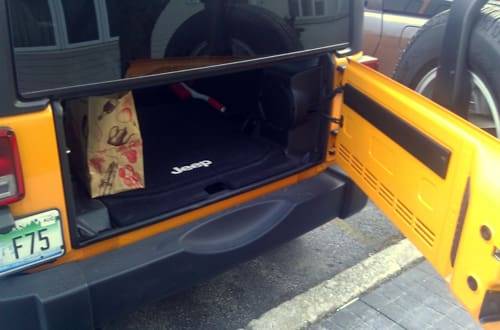 It wasn't just my family that was unimpressed. In Insurance Institute for Highway Safety testing, the Unlimited scored a Good in frontal crash tests, but only Moderate in side- and rear-impact tests. Front-seat side-impact airbags are optional, and side curtain airbags aren't offered. The Jeep Grand Cherokee, by comparison, scored Good in all those areas, as did competitors like the Chevrolet Traverse and Ford Explorer.
Despite all these negatives, during my weekend test in and around Chicago and its suburbs, I lost count of how many family-filled Unlimiteds I spied tooling around the concrete jungle. So, if it's clear that the SUV doesn't provide the comfort and safety most families need, why then is it so popular with families?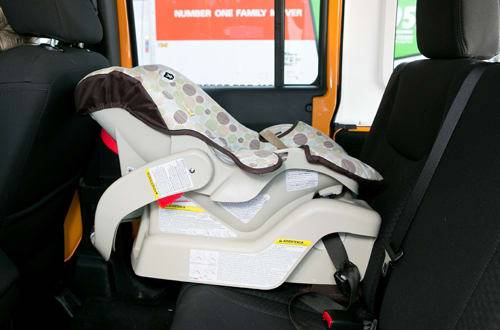 "The audience for Unlimited models are the adventure-seeking drivers with families who didn't want to sacrifice off-road performance but needed a vehicle with more space for their family and gear," he said.
But why choose an Unlimited over something more family friendly? Despite the fact that, according to Hespen, around 70% of Unlimiteds are actually driven off-road, what it comes down to, he agreed, is image. "The vehicle's image is one of the top considerations when purchasing a Wrangler," he said. In short, some buyers are willing trade comfort for coolness. To my family, however, it's not a worthy trade-off.
Related
Unexpected Family Car: 2012 Mini Cooper S Countryman
Unusual Suspect: Ford F-150 Works as Family Car
More Family News