Year-End Holiday Traffic Predicted to Increase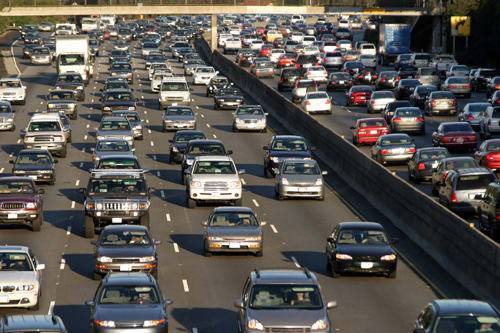 Some 83.6 million people will travel 50 miles or more in their cars over the holidays this year, AAA says. That's up 2.1% compared with the 2010-2011 holiday season, and it makes this year the second-busiest holiday travel season of all time, just 100,000 people short of the 2006-07 record. Automobiles remain the preferred choice of travel, accounting for 91% of all transportation.
So is the holiday travel prediction a good indicator of a more robust economy? Not really, AAA says. The holiday travel season has endured the recession pretty well; there wasn't a dramatic drop once the economy began to sag. Air travel will decrease dramatically this season, however, down about 10%. The average traveler is expected to log 326 fewer miles of travel over the period compared with last year, as people stay closer to home and opt out of flying. Traveling will still account for the largest share of holiday spending, however, making up 32% of the average traveler's budgets, AAA says.