Vehicle Service and Repairs
Auto Repair Services Near Me
Find the best service center for you and get an estimate.
Find a Service Center
HYBRID PROPULSION SYSTEM: INVERTER
Expert Tips About Service
Service Term to Know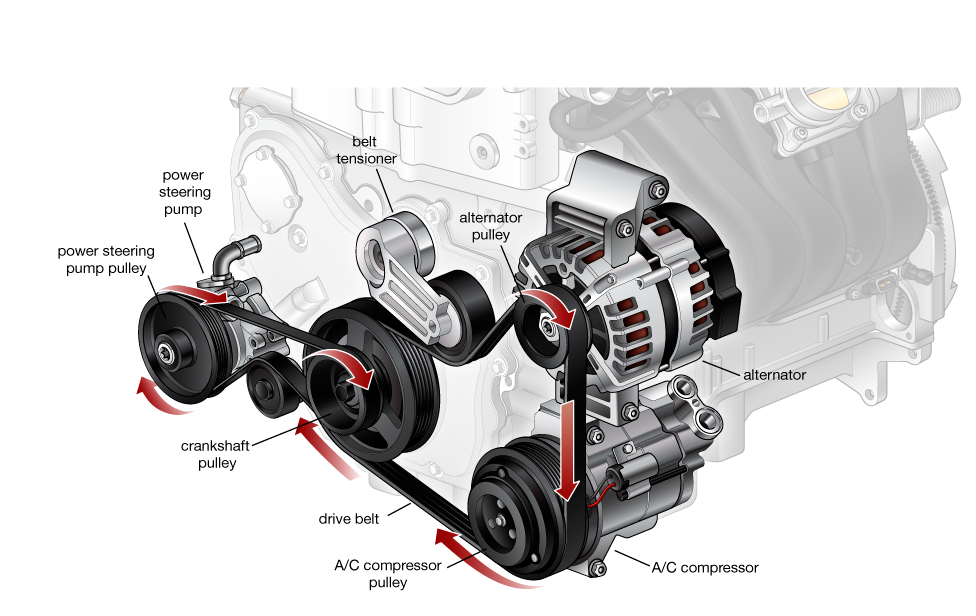 Reinforced rubber drive belts allow the engine's rotating crankshaft to drive components such as water pumps, alternators, air-conditioning compressors, power-steering pumps or superchargers. The vehicle may use separate belts for one or more components or hit multiple pulleys with a snaking serpentine belt.
Belts are relatively inexpensive items that are best replaced when worn, damaged or simply old rather than after they fail. Serpentine belts in particular, because they power so many components, disable the car completely when they break.