Vehicle Service and Repairs
Auto Repair Services Near Me
Find the best service center for you and get an estimate.
Find a Service Center
AIR BAGS: AIR BAG/RESTRAINT CONTROL MODULE
Expert Tips About Service
Service Term to Know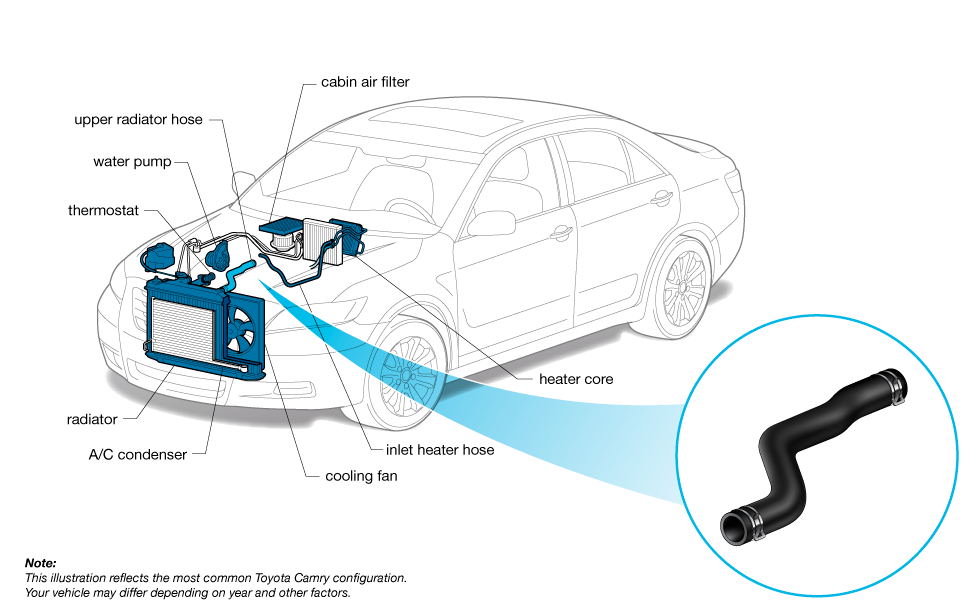 Radiator hoses are large-diameter rubber hoses that carry engine coolant between the engine and radiator and back toward the water pump.
Radiator hoses should be inspected as part of routine maintenance to ensure their integrity. Signs of damage or deterioration call for a precautionary repair that's much easier and less disruptive than the alternative.