Vehicle Service and Repairs
Auto Repair Services Near Me
Find the best service center for you and get an estimate.
Find a Service Center
AIR BAGS:SENSOR:OCCUPANT CLASSIFICATION:FRONT PASSENGER
Expert Tips About Service
Service Term to Know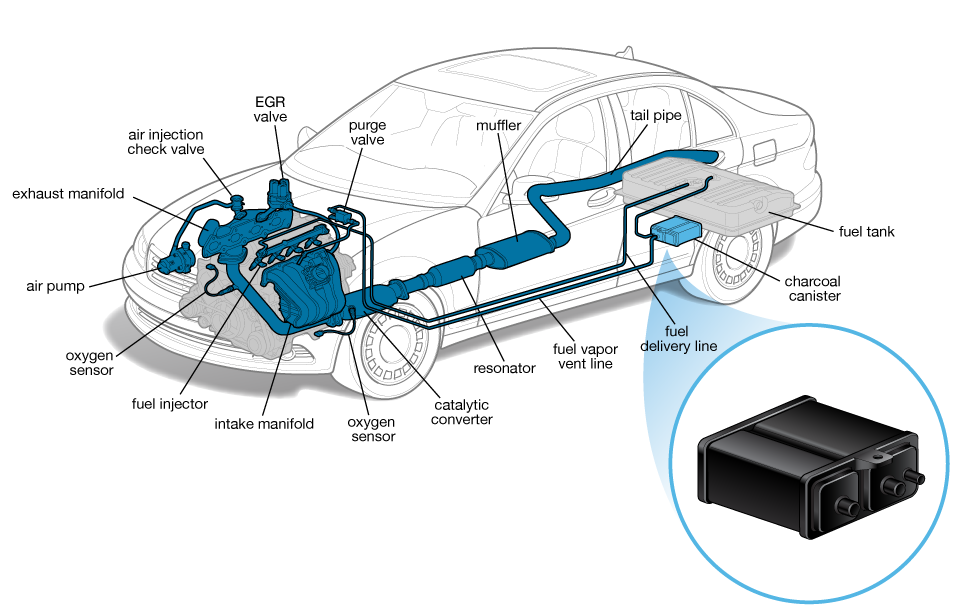 Part of the car's emissions controls, this charcoal-filled canister's job is to absorb fuel vapor that would otherwise vent out to the atmosphere, causing pollution. Vapors trapped by the charcoal are released back into the engine through the purge valve and then burned.
Charcoal canister problems can often cause the check engine light to go on, and they are often difficult for mechanics to diagnose.