Vehicle Service and Repairs
Auto Repair Services Near Me
Find the best service center for you and get an estimate.
Find a Service Center
STRUCTURE:BODY:HOOD:HINGE AND ATTACHMENTS

FUEL SYSTEM, GASOLINE:STORAGE:TANK ASSEMBLY

STRUCTURE:BODY:HOOD:HINGE AND ATTACHMENTS
Expert Tips About Service
Service Term to Know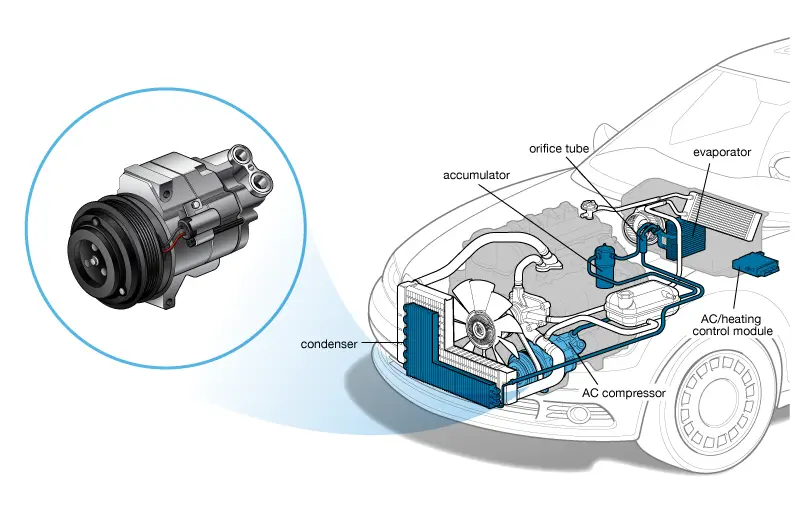 The compressor is the power unit of the air-conditioning system that puts the refrigerant under high pressure before it pumps it into the condenser, where it changes from a gas to a liquid.
A fully functioning compressor is necessary for the air-conditioning system to provide peak performance. On most cars, A/C compressors are driven by an engine-accessory belt. If the belt is worn and slips, the compressor won't operate at full strength. Compressors can also leak refrigerant, resulting in less cold air going into the interior. Internal parts can also fail, leading to no cold air.
Not all air-conditioning problems are because the system is low on refrigerant. Some are caused by issues with system parts, such as the compressor.