Vehicle Service and Repairs
Auto Repair Services Near Me
Find the best service center for you and get an estimate.
Find a Service Center
AIR BAGS: ROLL PROTECTION

SUSPENSION:FRONT:CONTROL ARM:LOWER ARM

AIR BAGS: AIR BAG CONTROL MODULE
Expert Tips About Service
Service Term to Know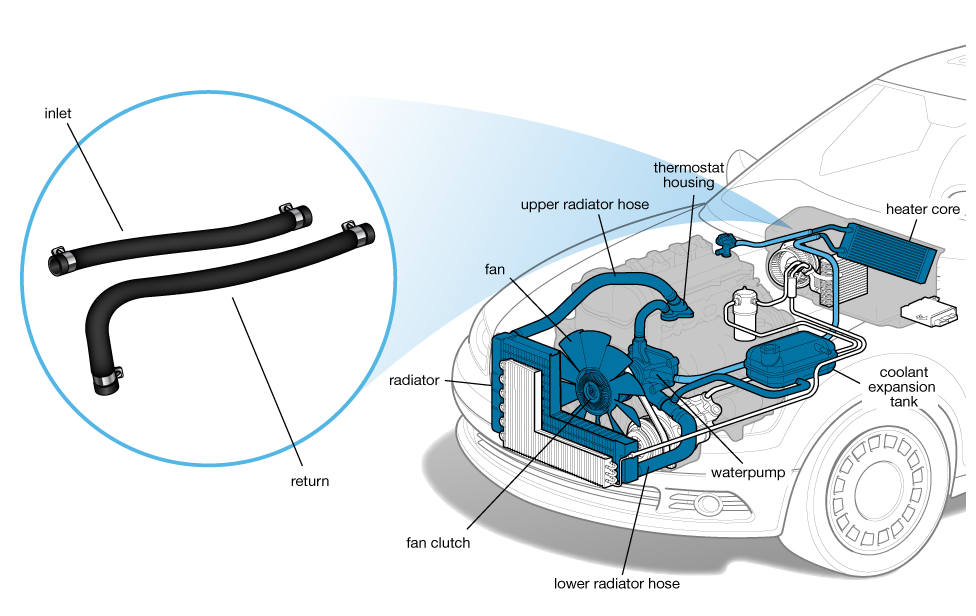 Heater hoses are rubber hoses that circulate engine coolant to and from the heater core, which is the small radiator that provides heat for the cabin. They typically extend from the engine to the firewall, because the core is located inside the vehicle's dashboard.
Relatively inexpensive, heater hoses should be kept in good condition to prevent leaks or ruptures that would jeopardize engine cooling.