Vehicle Service and Repairs
Auto Repair Services Near Me
Find the best service center for you and get an estimate.
Find a Service Center
BACK OVER PREVENTION: SENSING SYSTEM: CAMERA

POWER TRAIN:AXLE ASSEMBLY:AXLE SHAFT

ELECTRICAL SYSTEM: SOFTWARE

FUEL SYSTEM, GASOLINE:DELIVERY:FUEL PUMP
Expert Tips About Service
Service Term to Know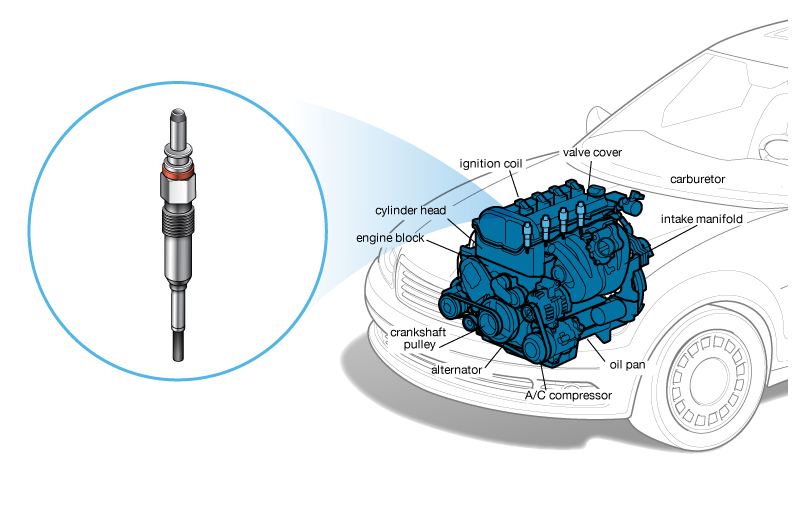 Diesel engines run on fuel that's much thicker than gas, adding to the difficulty of cold-weather starts. To aid combustion, small electric heaters called glow plugs warm pre-combustion or combustion chambers of a cold diesel engine before it's started so that the fuel is easier to ignite. Diesels don't have spark plugs, so the air-fuel mixture is ignited by compression.
To start a cold diesel engine, a driver typically has to turn the ignition to the On position to activate the glow plugs then wait several seconds before starting the engine. Glow plugs aren't needed once a diesel engine reaches its normal operating temperature.