Vehicle Service and Repairs
Auto Repair Services Near Me
Find the best service center for you and get an estimate.
Find a Service Center
AIR BAGS: AIR BAG/RESTRAINT CONTROL MODULE
Expert Tips About Service
Service Term to Know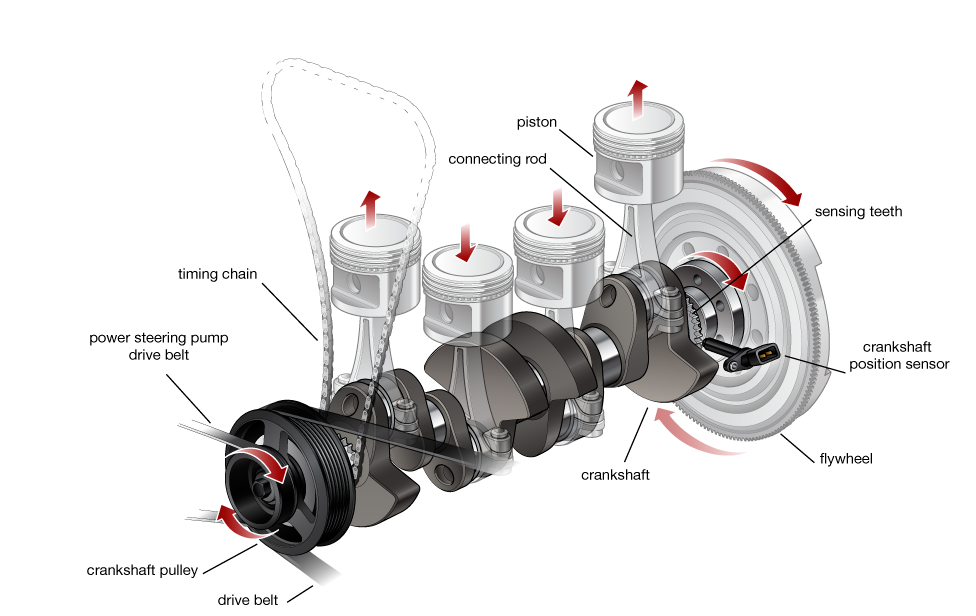 The crankshaft is a hardened-steel shaft running the length of the engine that converts the linear force of the moving pistons into rotational force. To use the bicycle analogy, the cyclist's legs are the pistons, and the pedals and crank are the crankshaft.
A failure in the crankshaft or piston connecting rods typically produces loud knocking or banging sounds from the engine and represents expensive repairs in the form of an engine rebuild or replacement.