2019 Luxury Car of the Year
What's eligible: Any 2019 model vehicle regardless of when it was introduced or last updated.
Criteria: Along with general excellence, we favor vehicles that represent ultimate luxury in their class and/or are exceptionally well-rounded, providing their luxury along with above-average usability and drivability.
2019 Mercedes-Benz S-Class
The Mercedes-Benz S-Class is virtually the definition of a true luxury car. True luxury is not about needs but about desires, and the Mercedes-Benz flagship line offers anything your heart desires, starting with the driving pleasure of a genuinely competent, big and powerful automobile — something that seems to be getting lost in the rush to SUVs, even by luxury buyers. Every body style of the S-Class does that and also offers cutting-edge standard and optional technology from multimedia and semi-autonomous driving to advanced crash prevention and mitigation tech that even includes a special sound generated when a crash is imminent to help prevent hearing loss.
Though the S-Class technically includes the stretch Mercedes-Maybach S and high-performance AMG coupe and sedan, Mercedes pulls down this award on the strength of the more accessible end of the S-Class range alone, anchored by the splendid S450 and S560 sedan and bolstered by the sportier S560 coupe and convertible. The powertrain choices range from mild to electrifying — or electrified. The S450 and S560 vehicles are powered, respectively, by a 362-horsepower, twin-turbocharged V-6 and a 463-hp, twin-turbocharged V-8. A plug-in hybrid, which we have yet to test, is new for 2019.
The S-Class offers personalization choices to make it your own from long lists of paint and interior colors, wheels, upholstery, trims and accents and even steering-wheel options. Then there are decadent pampering features such as a thronelike rear cabin and a wellness system that combines seat massage and heat with music and cabin fragrances in a variety of preprogrammed moods to sooth or invigorate.
Where the other two 2019 nominees are among the best (and we would argue the best) in their respective classes, it was the ultimate luxuriousness of the 2019 S-Class in its field that propelled it to the top. Luxury cars are expected to have it all — comfort, technology, amenities and performance — and the S-Class is well-rounded indeed. But the luxury, from the quietness of its cabin and the look and feel of its surfaces and controls to surprisingly gratifying extras like heated armrests, makes driving or riding in an S-Class a singularly upscale experience. The S-Class is our pick as the benchmark for luxury in an automobile.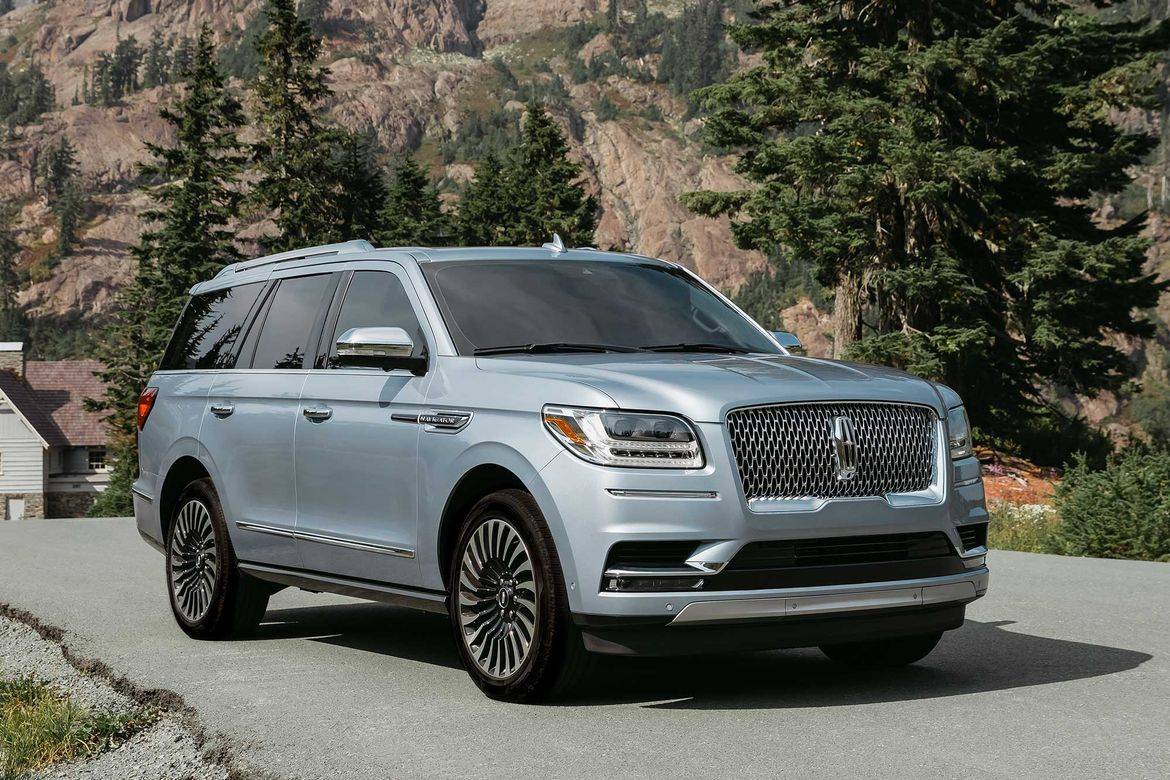 2019 Lincoln Navigator
The 2019 Lincoln Navigator is a full-size, truck-based luxury SUV that actually seems designed, inside and out, to be a luxury vehicle, not one in which luxury features and materials were grafted onto more humble truck roots. And that's even if you don't opt for the Black Label top trim level, though the Black Label interior "themes" do have a satisfying opulence, despite having silly names like Yacht Club and Chalet. The interior at each level is an impressive and stylish design with shapes, colors and textures that work together and aren't just a collection of upscale materials and trim pieces. The luxury is supersized inside, even if you don't get the long-wheelbase Navigator L, which adds cargo space; the sofa-like, adult-size third row is unmatched in the full-size class. It's also super comfortable up front if you opt for the unusual 30-way adjustable Perfect Position seats. The Navigator's first-class, user-friendly multimedia system is something other luxury brands should emulate.
The Navigator navigates like a genuine luxury vehicle as well, with plenty of power from the 450-horsepower, twin-turbo V-6 and 10-speed automatic and a smooth, quiet ride. Not everyone needs the size and capability of a land yacht like the Navigator, including towing up to 8,600 pounds, but if you do, you won't find it in a more genuinely luxurious package.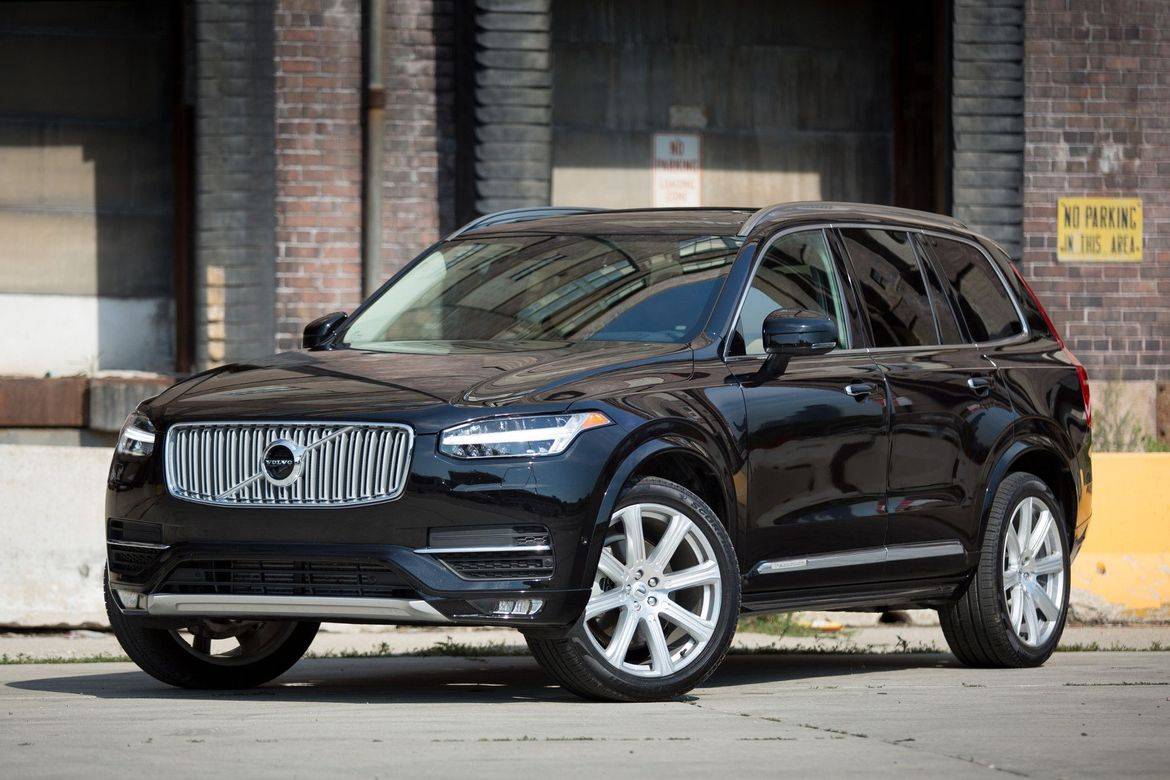 2019 Volvo XC90
The XC90 was our pick as the overall Best of 2016 in the current generation's debut year, and it continues to set the pace for mid-size three-row SUV luxury. Its stately styling only looks better for 2019, and the simple elegance of the interior design and its high-quality materials are a class act to which most rivals still only aspire.
Not that it has stood still. The latest generation of its distinctive Sensus vertical touchscreen multimedia and control system, for example, has improved in speed and responsiveness, addressing one of our few lingering misgivings. But the power and efficiency of its supercharged and turbocharged 2.0-liter four-cylinder engine, its smooth ride on the optional air suspension and its credible handling remain an engineering tour de force. And the XC90 still delivers family-friendly features and world-class safety technology that have been hallmarks of Volvo vehicles since before the XC90 kicked off a whole new and more upscale generation of the brand. The Pilot Assist system, which combines adaptive cruise control with lane-centering steering, is one of the best semi-autonomous driving aids on the market, and its performance in the XC90 seems to be the best among the Volvos.
After Volvo's history of near-luxury products, the XC90 was the model that moved the brand clearly into the luxury category, and other models have since followed suit. The XC90 competes directly with the best Europe has to offer, yet it does so in a very Volvo way.