2019 Mercedes-AMG GT 4-Door: A Not-Ridiculous 4-Door Coupe
To me, a coupe has two doors, a sedan has four. Calling a four-door anything a coupe just seems disingenuous, like marketing baloney that an automaker uses to try and make customers think their sedan is sexier than it actually is. Even Porsche never really referred to the Panamera as a coupe. Because it's not.
Related: More 2018 New York Auto Show News
The new 2019 Mercedes-AMG GT 4-Door Coupe, however … well, that just might change my mind. This is perhaps the best execution of a four-door-coupe idea that I've seen. Just starting with the styling — yes, it's longer than the standard AMG GT two-door, but it has to be to accommodate full-size seats in the back. The added length doesn't ruin its look, however. It's still long, low, wide and possessed of a muscular look that's menacing in the extreme, especially in the matte black AMG GT 63 S trim on display at the 2018 New York International Auto Show.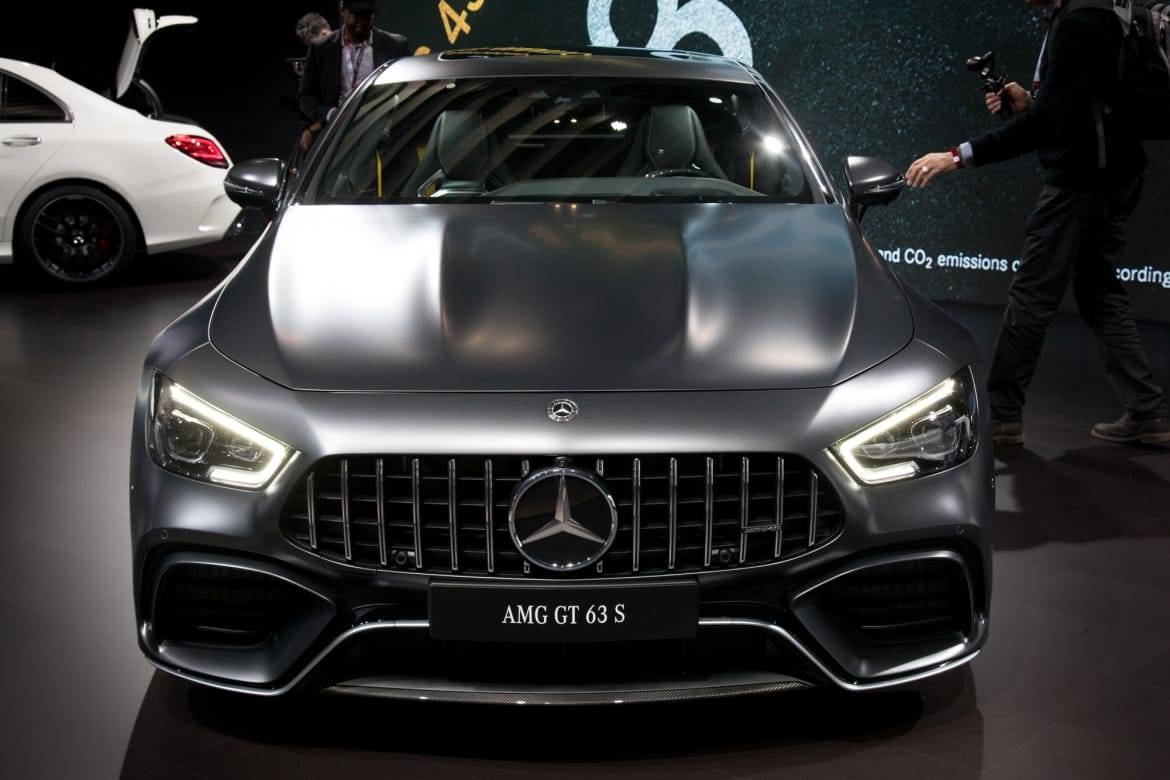 But it's the interior that seals the deal. Up front, it's not quite the cramped, intimate cockpit that the two-door AMG GT is, but that simply means there's better visibility to be had. The view out the front of the two-door was always compromised by the super-low roof and massive rearview mirror — in the four-door, a little extra headroom makes for better sightlines. It still features a wide console and is more stylish than the other four-door coupe in the Mercedes-Benz lineup, the CLS-Class. Whereas the CLS skews more toward the comfort end of the sporty-versus-comfort design spectrum, the AMG GT four-door goes the other way. It looks tremendous, like a proper sports car.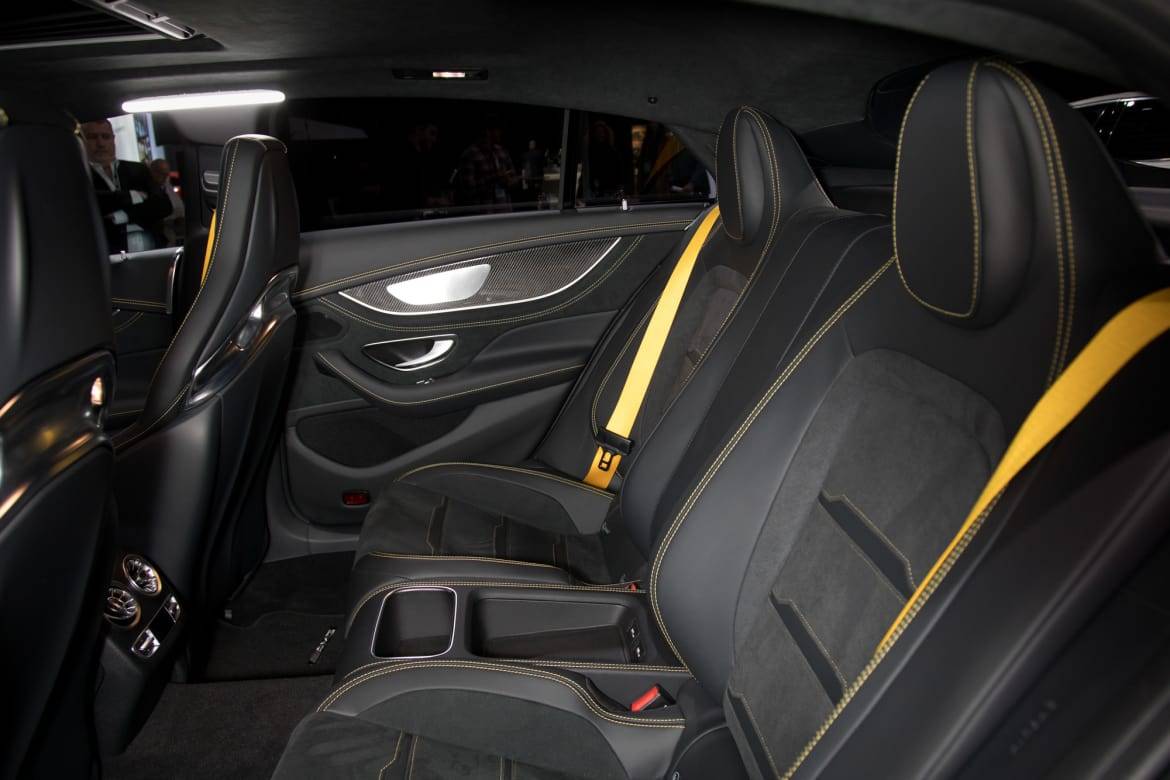 But perhaps the most impressive part of the AMG GT four-door is the backseat (at least until we get to drive one this summer, then other things may become the most impressive parts of the car). The U.S. only gets a four-passenger version of the car, and that's OK — those two heavily sculpted bucket seats are astonishingly comfortable and, wonder of wonders, Mercedes managed to craft a four-seat car with an impossibly low roofline but no lack of rear headroom. It's actually comfortable in back, with sufficient legroom, knee room and headroom. Even getting in and out isn't all that difficult.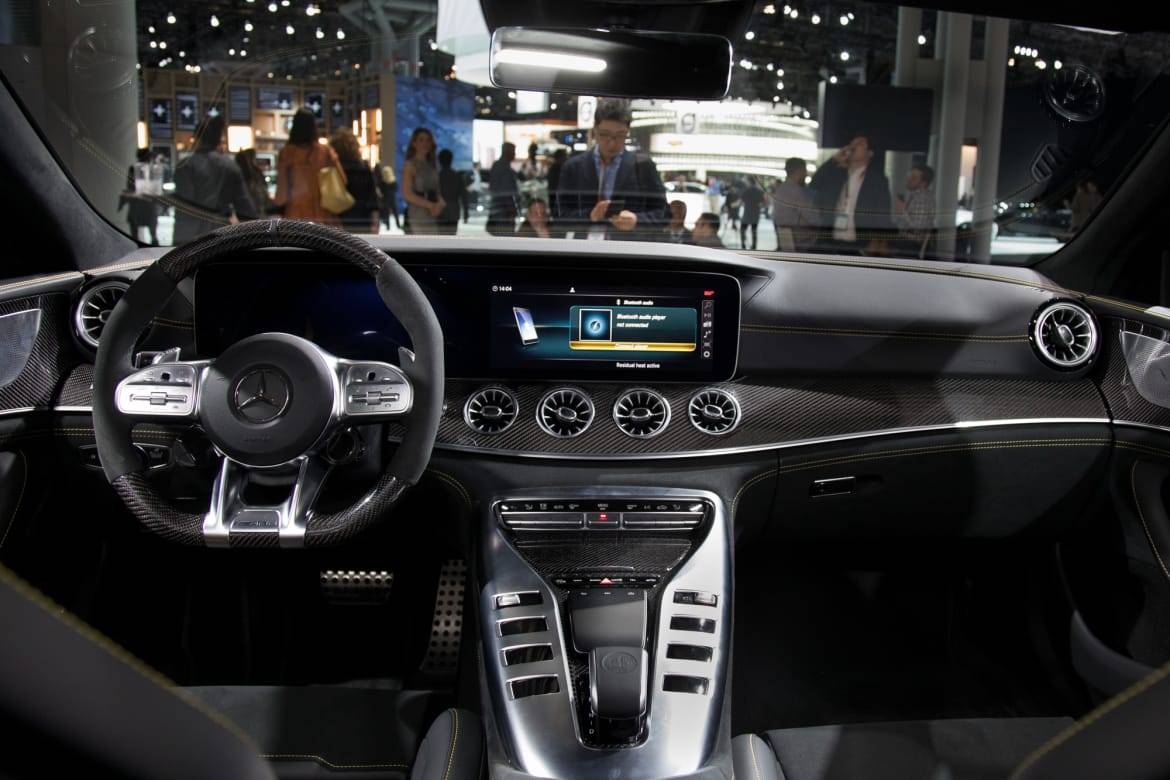 If it drives as good as it looks, this AMG GT might just give sports coupe intenders pause when they head to their local Mercedes-Benz dealer looking for a new toy. Now you can have the smashing style of the two-door without compromising practicality of a four-door sports car.
Cars.com's Editorial department is your source for automotive news and reviews. In line with Cars.com's long-standing ethics policy, editors and reviewers don't accept gifts or free trips from automakers. The Editorial department is independent of Cars.com's advertising, sales and sponsored content departments.