10 Great Holiday Gifts for Car Lovers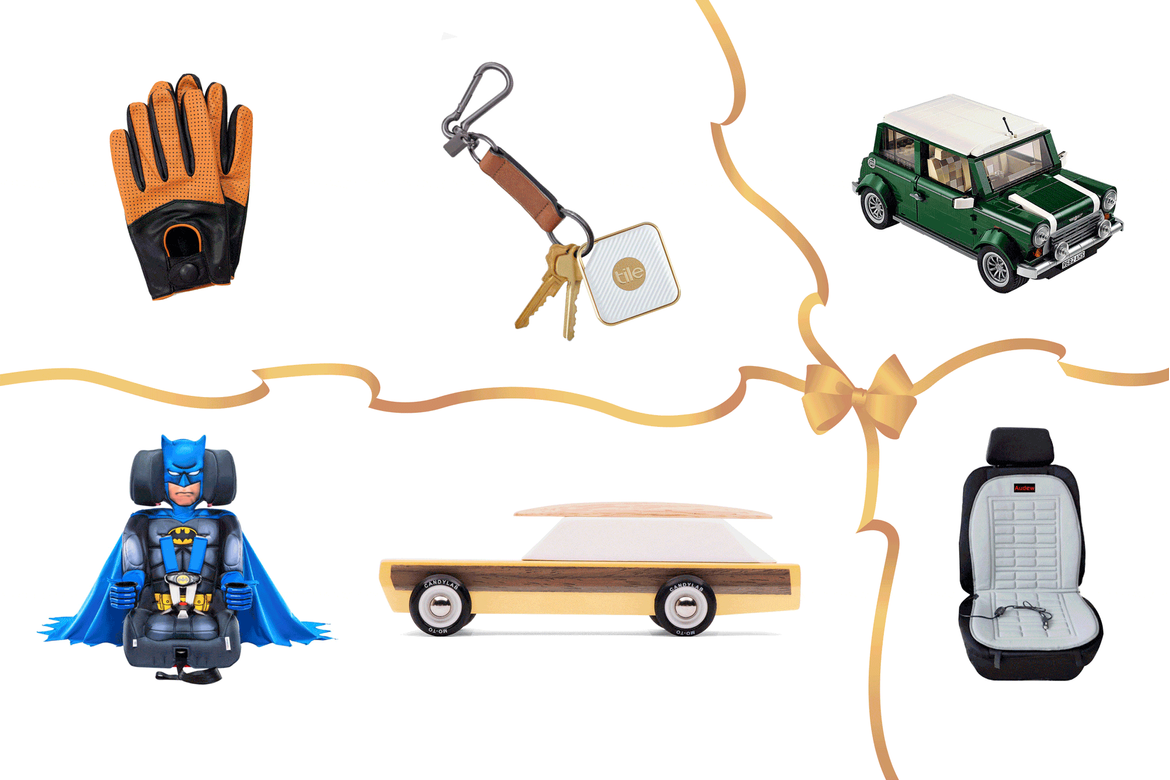 CARS.COM — Given Santa's preference for transportation without wheels, brakes or gas, it's safe to say your family's resident car enthusiast won't find a pair of gift-wrapped Pilotis from the North Pole come Christmas morning.
But that's OK, because they have you. And you have Cars.com's holiday gift guide.
Related: 8 Father's Day Gifts Car Guys Will Love
We gathered suggestions from our editors on gifts for drivers of all stripes, from workaday commuters to oil-in-the-veins enthusiasts. Here are our 10 favorites:
1. Driving Gloves
Just like with tires in the winter, steering a car with gloved hands requires grip — and that means leather. For stylish yet practical hand wear, check out the assortment of leather gloves for men and women at Riparo Motorsports. The pairs come in full and fingerless varieties; the latter might be necessary if your car has touch-sensitive controls.
How much? Ranging in price from around $27 to nearly $70, Riparo leather gloves come in a range of styles and colors.
More info: RiparoMoto.com
2. Key Finder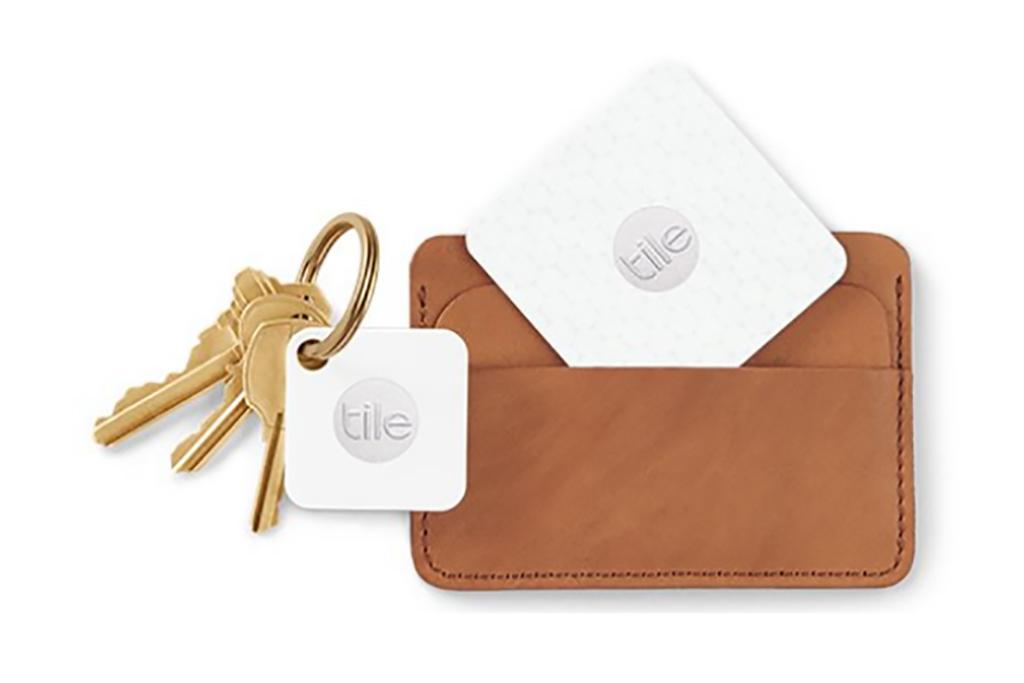 Last we checked, you still need keys to slip behind the wheel on a Sunday drive. If your resident enthusiast (or anyone who drives, frankly) misplaces theirs a lot, a raft of products is available to help find it. Most products attach a tracking device to the keychain that connects via Bluetooth to a smartphone app.
We particularly like Tile, which can ring your keychain if it's within 100 feet of your phone or share the last known location if you leave the app open. A slimmed-down version even exists for wallets. If your items are outside Bluetooth Low Energy range, Tile employs other users' phones (the company claims more than 10 million units sold) to alert you — but not them — of your item's location if another user passes within range.
How much? Individual Tiles run $25 to $35 with discounts if you buy more than one.
More info: TheTileApp.com
3. Tire Inflator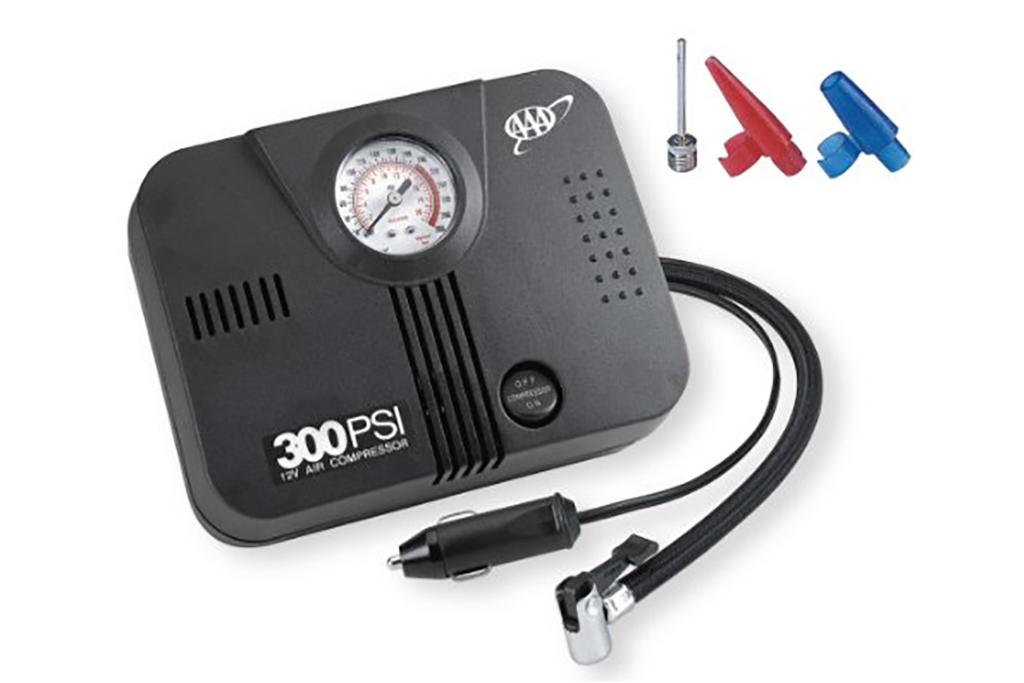 Tires can lose 1 to 2 pounds per square inch of pressure for every 10-degree drop in temperature, so wintry weather can leave them underinflated — and that's a major cause of blowouts. Fortunately, proper inflation is easier than ever with a portable tire compressor. We've owned our share through the years; you typically string them from your car's 12-volt outlet through an open window, turn on the ignition (in a well-ventilated area) and top off each tire. While you're at it, check the spare, too: Temporary spares typically require much higher inflation.
How much? Inexpensive examples start around $15, while higher-end models with additional features — lights, longer inflator cords or the ability to draw power from a household outlet or your car's battery itself — can run $40 to $50.
More info: Amazon has plenty.
4. Car-Seat Warmer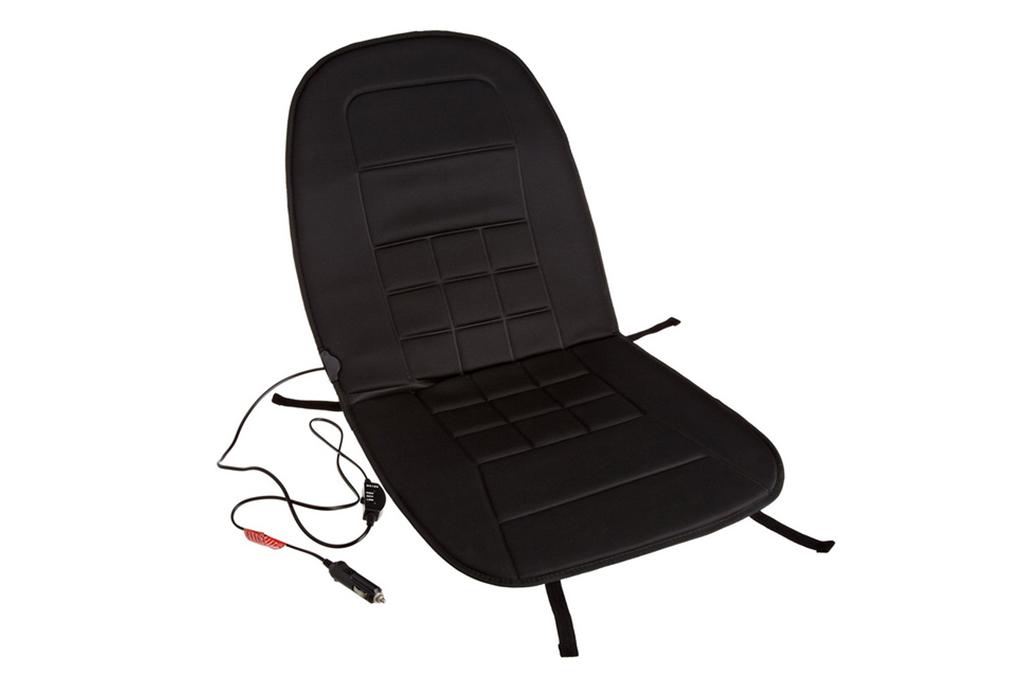 If your cold-weather cohort didn't buy a car with factory heated seats, have no fear. They can still nip winter in the butt, so to speak, with aftermarket seat inserts that toast their buns. Most examples involve a liner atop the cushion and backrest that draws power from the 12-volt outlet; a tethered remote controls the heat. It's an unaesthetic solution at best, but elegance doesn't count for much when it's colder than the reception for "Geostorm."
How much? We found basic units as low as $15.95. Feature-packed seats, which can include wireless remotes, seat cooling or vibrating massage, can run around $40 to $100.
More info: Amazon has plenty.
5. Superhero Car Seats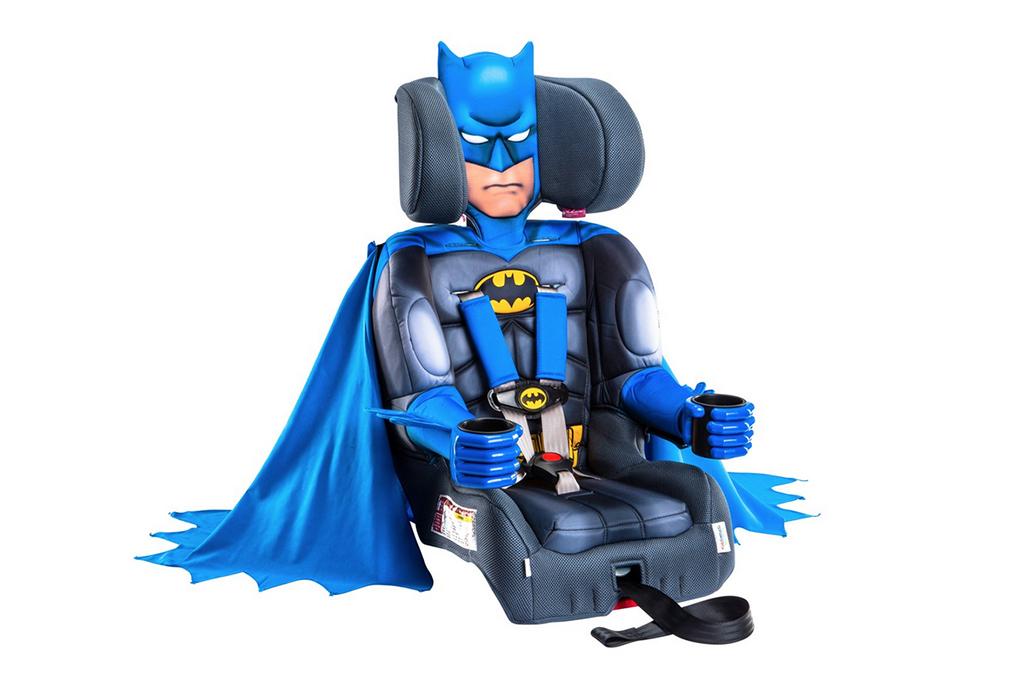 With the holiday season comes the holiday movie season. Among the would-be blockbusters this year are Marvel's "Thor: Ragnarok" and DC's long-awaited "Justice League," and as excitement around superheroes reaches a(nother) fever pitch, gift ideas for movie-loving motorists abound — from Thor's Hammer keychains and Wonder Woman cellphone car mounts to Batman seat covers and puddle lights. But perhaps the coolest thing we've seen is superhero child-safety seats, which wrap your kids in their favorite heroes.
How much? These booster seats are a bit spendy at upwards of $150 apiece, but how could your car-seat-age child be safer than literally sitting in the lap of the likes of Batman, Captain America or the Incredible Hulk?
More info: KidsEmbrace.com
6. Throwback Wooden Models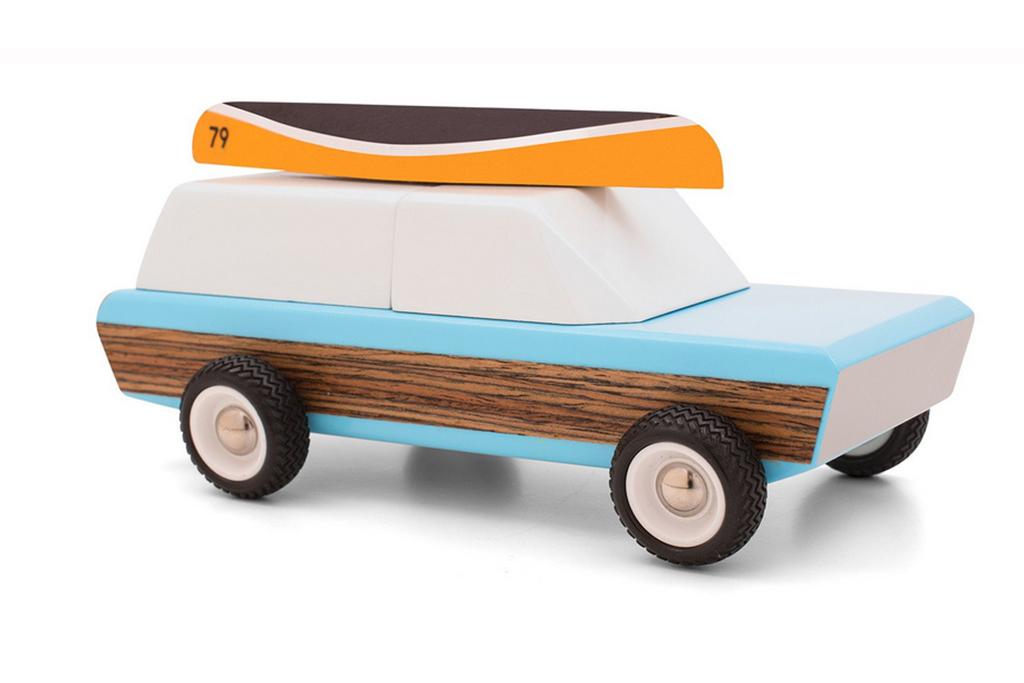 Candylab builds wooden toy cars that evoke vintage furniture. Half pinewood-derby racers, half 1960s collectibles, the simple designs have a slab-sided aesthetic inspired by classic American cars. They come in styles from a wood-paneled station wagon to a hood-scooped muscle car, with a few non-car accessories to spruce up the scene. Car enthusiasts need not be able to drive; Candylab rates its wares for kids age 3 and older.
How much? Based in Brooklyn, New York, the company sells the toys at retailers in the New York area, but you can also order them online. Prices on non-custom designs range from $9.99 to $39, with free shipping on orders $50 and up.
More info: CandylabToys.com
7. Lego Model Car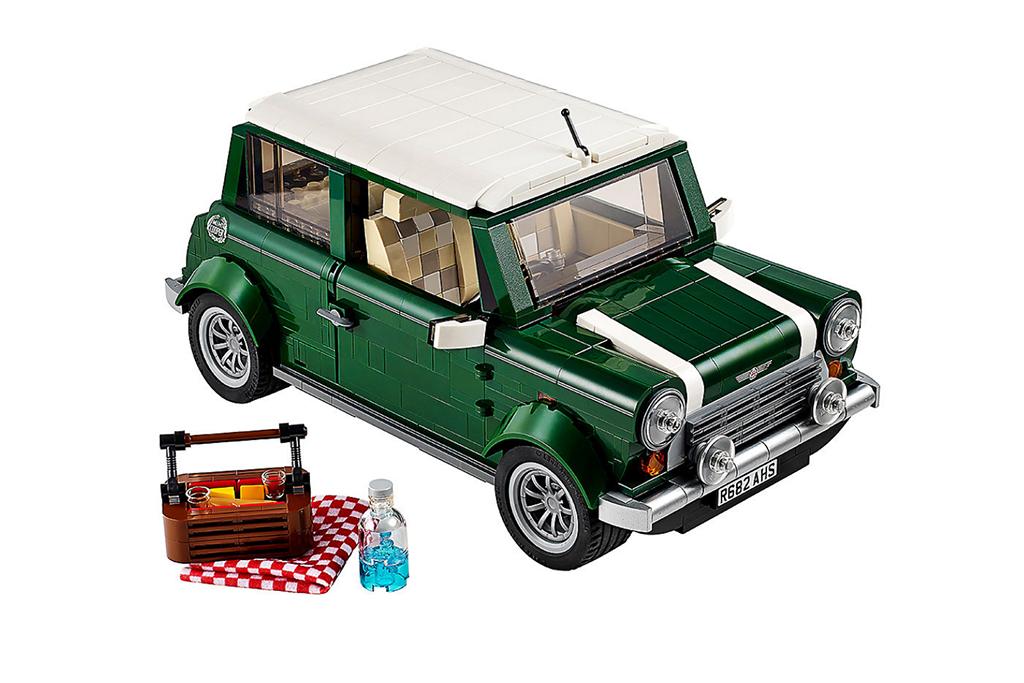 Most Lego sets pass off single-seat runabouts as cars, but the company goes the other direction with its ultra-detailed, larger-scale models. With everything from a classic Volkswagen Beetle and Mini Cooper to the Ferrari F40 and Porsche 911 GT3 RS, the sets — each with more than 1,000 blocks — lets car and model enthusiasts build a true mantle masterpiece.
How much? Prices range from $99.99 for the Volkswagens models to $299.99 for the 2,704-piece 911.
More info: Lego.com
8. Engine-Block Coffee Table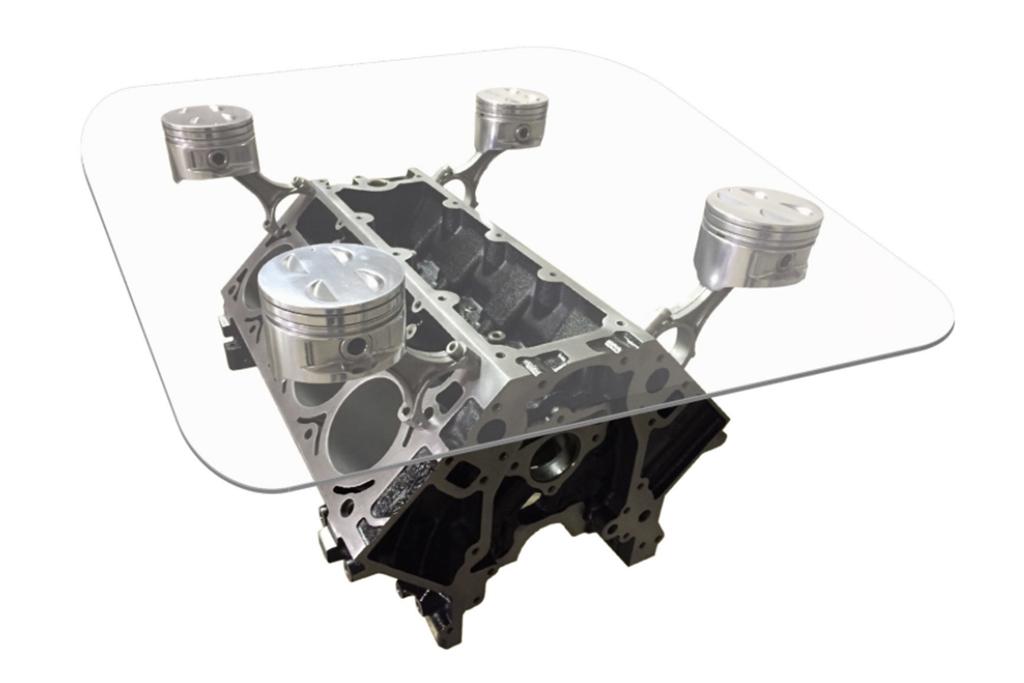 Most engines don't leave a place to rest your cup o' joe. An engine-block coffee table turns that on its (exhaust) head: You can put a beverage — nay, many beverages — on a surface mounted above the block. We found this example on Houzz, which uses a GM 4.8- or 5.3-liter V-8 with four pistons repurposed as legs for the glass surface. Many more examples exist, from upright four-cylinder corner tables to sprawling V-12 centerpieces.
How much? We found four-cylinder tables as little as $400, with V-8 and V-12 units running well into the thousands.
9. Snarky Car Shirt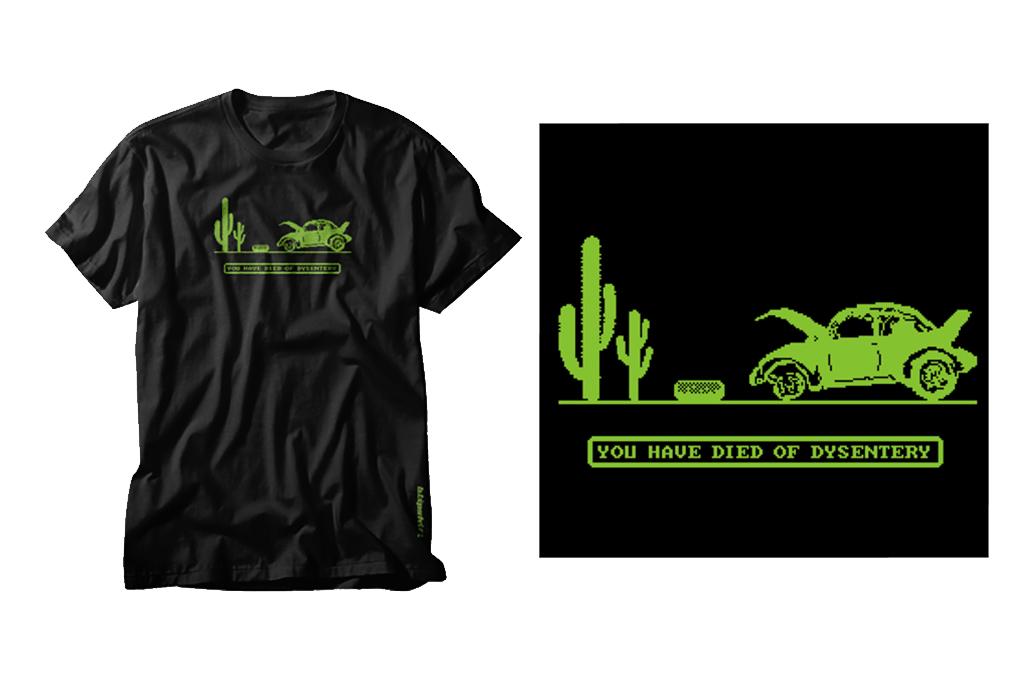 Internet memes aren't the only place for witty automotive banter. Blipshift goes old-school with stickers, shirts and accessories that memorialize racing, cult-favorite cars, engines and — of course — three-pedal driving. Our personal favorites: This reminder for when not to brake, and this mashup of the Baja 1000 race and the original "Oregon Trail" video game. Watch out for cholera, folks.
How much? Stickers start as low as $3; shirts and other apparel runs $15 to $36.
More info: Blipshift.com
10. Neiman Marcus Custom Rolls
We jest, but a pair of custom Rolls-Royce Dawn convertibles made Neiman Marcus' fantasy gift guide this year. It's reportedly the first time Rolls-Royce has made the retailer's annual fantasy catalog, which usually offers an uber-custom ride.
Naturally, these aren't just any Dawns. They're bespoke versions of the V-12 convertible for the deep-pocketed few. The first, inspired by Italy's Lake Como (where George Clooney lives!), boasts Coniston Blue paint and a brushed-metal dashboard. Rolls-Royce themed the second after France's Saint-Tropez; it has Saint-Tropez Orange and an open-pore wood dash.
How much? The Coniston Blue car runs about $442,000, while the Saint-Tropez Orange car is about $448,000. That's about $100,000 more than the 2018 Dawn's base price — though, as with every gift in the fantasy catalog, a small portion (in this case, $1,000) goes to charity. At that, the cars aren't even the priciest item in Neiman Marcus' 10-item catalog: That would be a $1.6-million, 300-person party above Times Square on New Year's Eve.
More info: NeimanMarcus.com
Jen Burklow and Matt Schmitz contributed to this report.
Cars.com's Editorial department is your source for automotive news and reviews. In line with Cars.com's long-standing ethics policy, editors and reviewers don't accept gifts or free trips from automakers. The Editorial department is independent of Cars.com's advertising, sales and sponsored content departments.