12 Days of Holiday Gifts for Car Lovers
Last year, we told you that Santa isn't really a car guy. In fairness, it's hard to have roads where the only solid surfaces are unstable sheets of sea ice — but if you believe Dodge, Santa's sleigh is now reindeer- and Hellcat-powered. Regardless, we're here once again to pick up the slack and give you some gift suggestions for the car lover in your life.
Related: Black Friday Car Shopping: Everything You Need to Know
For the Builders
Cars.com photos by Christian Lantry and Evan Sears
1. Lego Speed Champions Porsche 919 Hybrid 75887 Building Kit
This kit is perfect for the budding racing enthusiast — Lego recommends it for ages 7 to 14 — and just as good for anyone in need of a fun desk accessory. This particular kit represents the Porsche 919 Hybrid racecar that competed in the FIA World Endurance Championship from 2014 to 2017, including three consecutive manufacturers' and drivers' championships in the 2015, 2016 and 2017 seasons.
2. Lego Technic Bugatti Chiron 42083 Race Car Building Kit
If you're really feeling spendy — and know someone who really loves building things — why not this 3,599-piece, one-eighth-scale model of Bugatti's latest hypercar, the Chiron? The model has an active rear wing just like the real thing, along with a scale W-16 engine and an eight-speed transmission that both actually move and function similar to the real thing. The package also includes a collector's booklet. Each model gets a unique serial number, and the instructions are ordered in a way to mimic the actually assembly of a Chiron.

3. Haynes Build Your Own Porsche Flat-Six Boxer Engine Model Kit
For the more traditional model builders, here's a scale replica of Porsche's legendary boxer flat-six-cylinder engine. This kit contains all the parts necessary to build a "functioning" — there's no actual internal combustion going on here — quarter-scale model of the 2.0-liter version of the historic motor. It's admittedly not 100 percent accurate, as the casing is transparent to show the inner workings of the engine, but it makes for a great visualization of how engines work. Various other kits are available if Porsches aren't your, or your intended recipient's, thing.
Car Lovers Read, Too
Cars.com photos by Christian Lantry and Evan Sears
4. "Road Trip USA: Cross-Country Adventures on America's Two-Lane Highways"
Pack up your car and go on one — or all — of these 11 planned and mapped road trips. Filled with histories of the places each trip takes you through, and pictures and descriptions of all sorts of roadside attractions along the way, this is a great gift for anyone who prefers driving to flying and thinks getting to a destination is half the fun of a trip.
5. and 6. "Cars & Curves: A Tribute to 70 Years of Porsche" (English and German Edition) and "911 LoveRS"
Sticking to Porsches for a second more, though, since it's the Stuttgart-based manufacturer's 70th anniversary. Both of these books from publisher Delius Klasing provide histories of the iconic brand, with "Cars & Curves" tackling the entirety of the automaker's existence and "911 LoveRS" focusing on the special R and RS versions of the 911. As a bonus, this edition of "Cars & Curves" is published in both English and German, so pull out the ol' Langenscheidt if you're feeling adventurous and learn the history of Porsche in its native tongue.
For People Who Really Love Their Cars
7. Meguiar's Complete Car Care Kit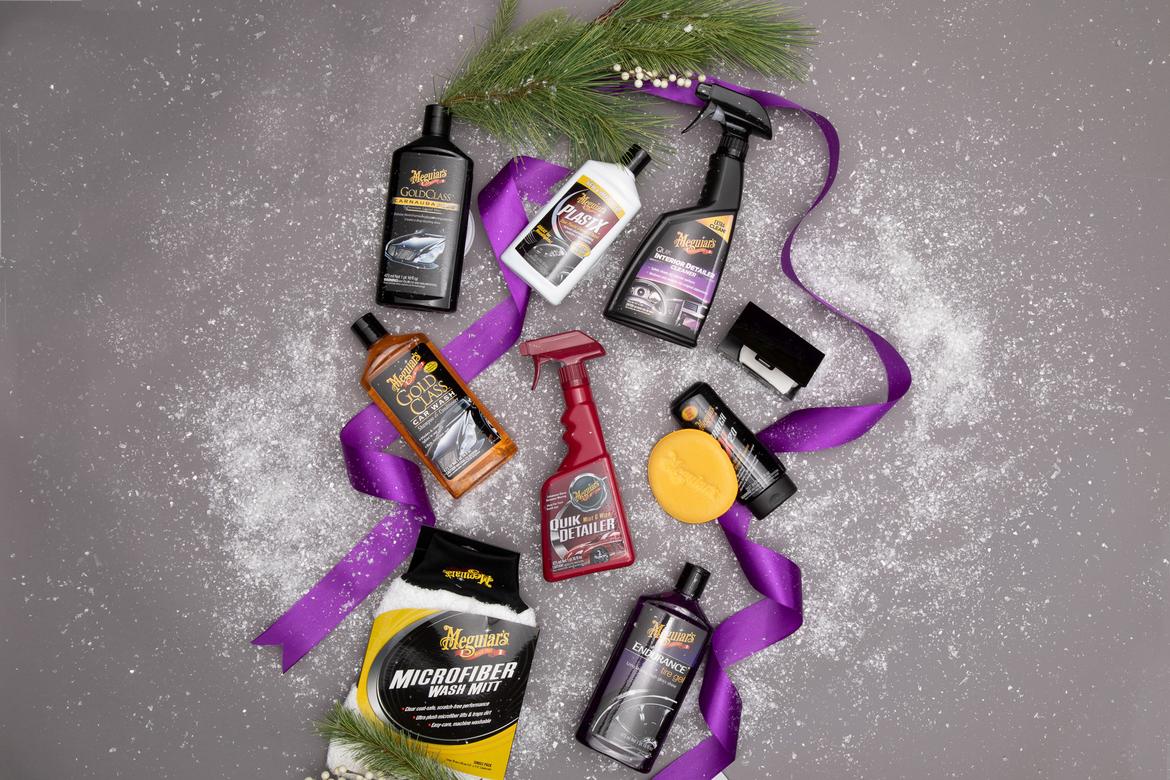 If you have this person in your life, you know. They'll never take their car to a car wash, refusing to trust the cleaning of their baby to another human or a machine. Meguiar's isn't the only brand out there, of course, so be sure to learn your loved one's preferences before committing to this; if Meguiar's is their brand of choice, this kit is perfect for taking care of nearly every part of a car, inside and out.
For People Who Drive a Lot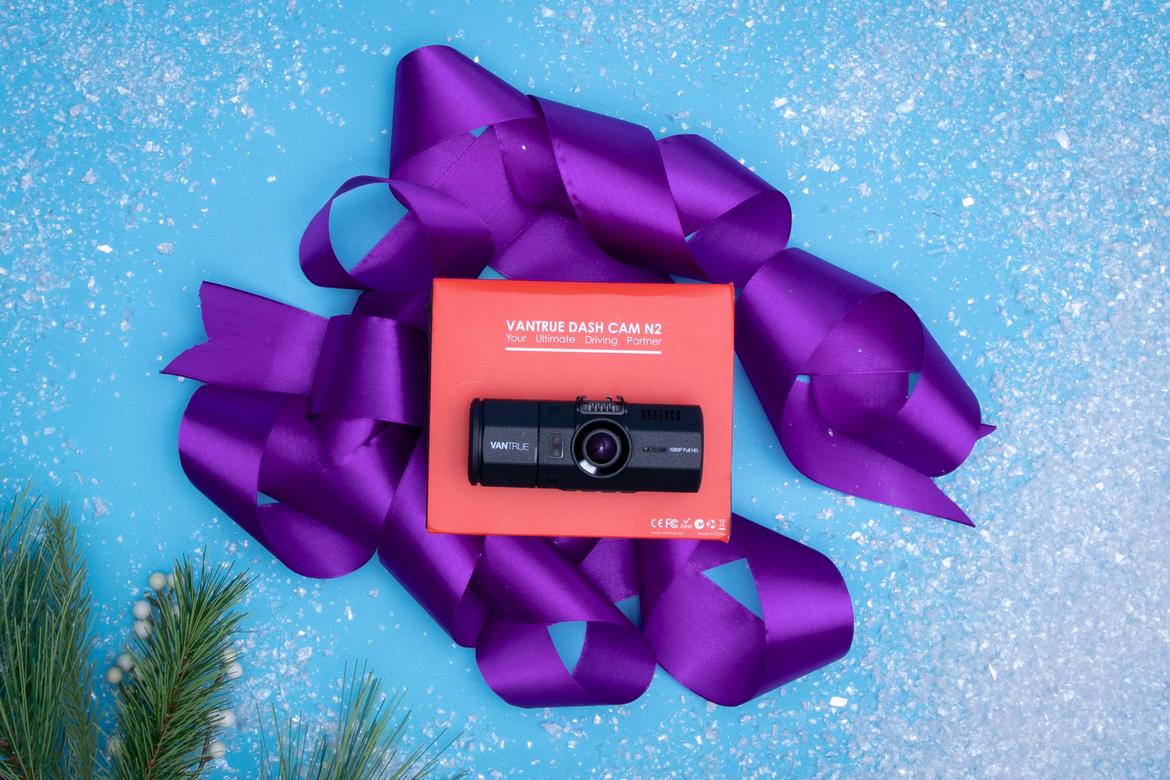 Driving around all the time leads to seeing some ... interesting things, be it poor drivers demonstrating their lack of skills to who-knows-what crossing the road. A way to record these sorts of events would make crazy stories more believable — plus, dashcam compilations are a great way to waste time on the internet. As an added bonus, a dashcam may be able to provide evidence regarding fault in case of an accident. This particular model is also great for ride-hailing drivers, as it has a second lens that records behind the driver, adding an extra layer of protection (be sure to confirm this is legal in the area in which any ride-hailing driving takes place).
An A-Plus Dad Gift
9. Audew Portable Air Compressor Pump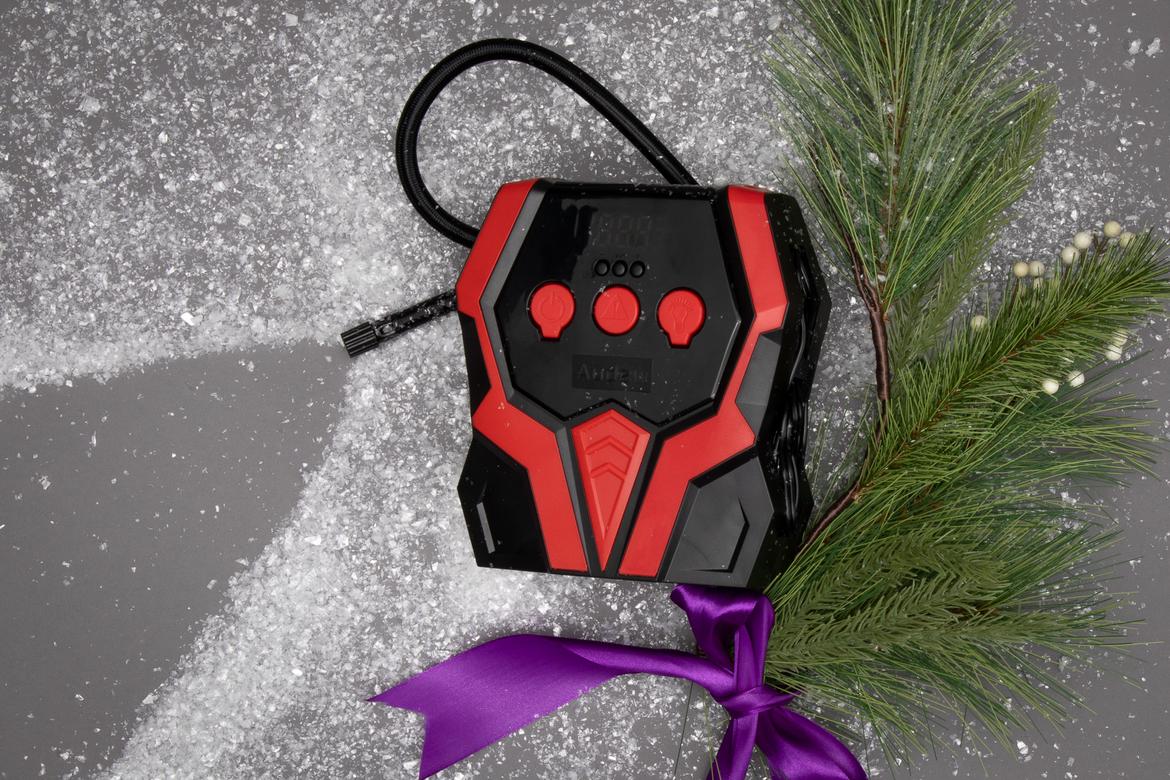 While the car lovers in your life are also the most likely to consistently check and maintain the tire pressure on their car, having a way to inflate those tires if the pressure gets too low is important for everyone. This Audew portable compressor plugs into a car's 12-volt outlet and includes an automatic shutoff when the desired pressure is reached. (To find your car's optimum tire pressure, check the sticker on the inside of the driver's doorframe or your car's owner's manual.) It also includes various attachments for the air hose for filling up other items, like bicycle tires or sports equipment.
Stocking Stuffers
Cars.com photos by Christian Lantry and Evan Sears
Socks? Yes, socks. You can find all sorts online; these ones say "clutch" on the left sock and "gas" on the right. Why isn't there a "brake" sock? You should definitely be using the brakes when driving.
11. Hot Wheels!
Who doesn't love Hot Wheels? It's the iconic toy's golden anniversary this year. You can find everything from individual 50th anniversary models to a complete set and display case if you're a member of the Red Line Club at the Hot Wheels Collectors website.
Spared No Expense
Sadly, Neiman Marcus doesn't seem to have a car in its catalog this year — just a $7.1-million yacht, unlike last year's pair of matched Rolls-Royces — but we've found another possibility, courtesy of Cars.com Detroit Bureau Chief Aaron Bragman:
Related: What's the Best New-Car Deal for November 2018?
"V-12 engine. Zero-to-62 mph in 2.9 seconds. Room for two. Never mind how much it costs — you can't actually buy one anyway," Bragman said. "They're already sold out and only went to Ferraristi loyalists who own something like a dozen other Ferraris already. So the only way you're going to get one as a gift is if it comes the traditional way on Christmas: from Santa himself."

Happy holidays from all of us here at Cars.com!

Cars.com's Editorial department is your source for automotive news and reviews. In line with Cars.com's long-standing ethics policy, editors and reviewers don't accept gifts or free trips from automakers. The Editorial department is independent of Cars.com's advertising, sales and sponsored content departments.