2007 Ford Edge: First Look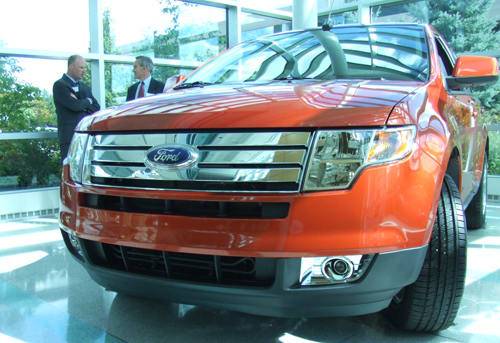 Ford expects crossover SUVs — Nissan Muranos, Chevy Equinoxes and the like — to outsell all other vehicle segments by 2010. The Detroit automaker hopes to grab a slice of the pie with its five-passenger Edge, which goes on sale this November for around $26,000. At a media gathering yesterday near Chicago, I had a chance to see the Edge up close.
In terms of styling, it's clear Ford has finally hit its stride. The Edge's razorblade grille looks like a Gillette scaled 500 to 1, and it's sure to set the car apart from other crossovers circling the mall parking lot. From most angles, the car looks bullish and hunkered down — so much so that the Toyota RAV4 I drove home seemed spindly in comparison.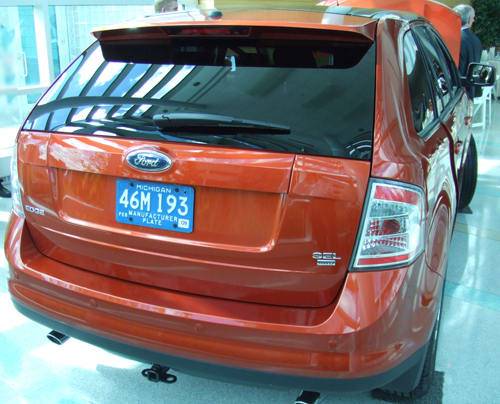 Inside, the Edge packs comfortable front seats and large dashboard controls. Gauges are enormous and so flashy they're almost absurd. A futuristic gear shifter took up my entire hand, and a two-panel moonroof spans both rows of seats.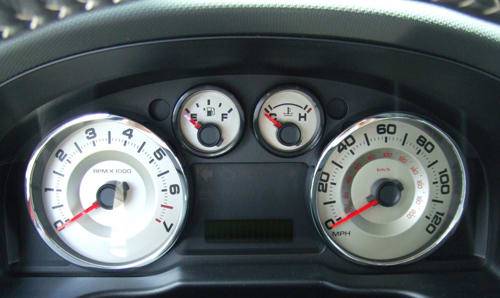 The backseat folds down manually or with optional power release buttons in the cargo bay. If it's folded along with the fold-flat front passenger seat, there's enough space inside to pack an entire dorm room. And since the roofline doesn't taper off until just before the liftgate, there's plenty of headroom for rear passengers and a smaller blind spot for drivers. Even so, that Toyota RAV4 somehow has more interior cargo room.
The function aspect of the Edge seems to override form almost completely when you sit in the driver's seat. The dashboard is a mix of ill-fitted panels, while the climate controls come from Ford's parts bin. We see them in everything from the Fusion sedan to the Lincoln Navigator SUV, and they're not the most attractive bunch. Headrests for all five seats feel flimsy and unsubstantial, and the center rear armrest is awfully thin.
Luckily for Ford, the Edge is not meant to be a luxury vehicle. That ball falls in Lincoln's court, with the Edge-based MKX. Edge shoppers, meanwhile, are looking more for on-road utility in a maneuverable package — as opposed to the towing and offroad capabilities in Ford's Explorer and Expedition, Edge marketing manager Jeri Ward said.
Unlike GM's plans to scale back the Chevy TrailBlazer and its siblings in favor of crossovers, Ward said Ford is committed to sustaining the Explorer and other truck-based SUVs because it wants to give customers as many choices as possible.
That's fine, as long as the Edge goes front and center. After my face time with the Edge, I think it's likely to be a strong contender in this ever-expanding segment.
Related: Ford Prices New Edge Crossover Under $26,000
More Photos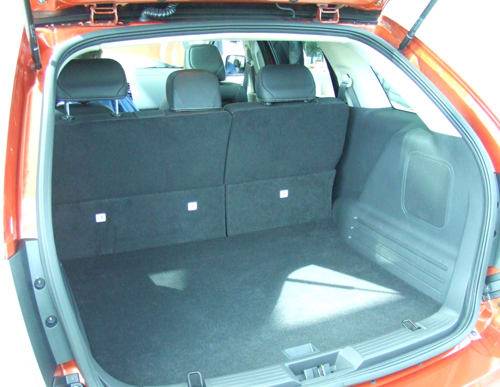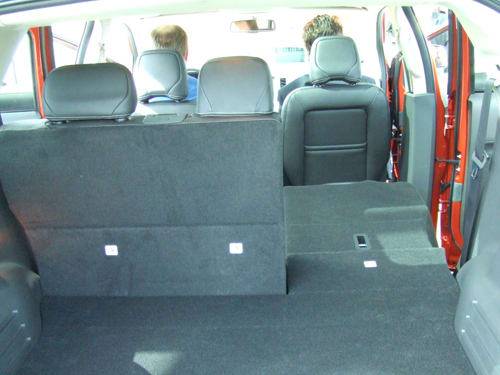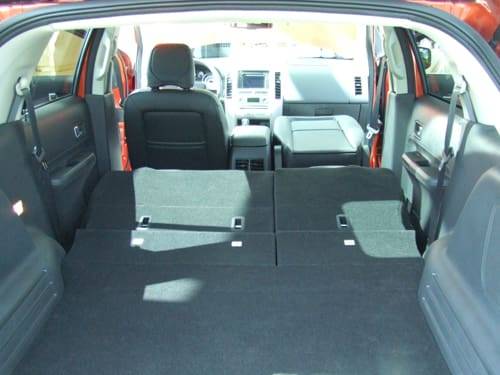 Cargo room (above) is plentiful and the rear seats are easy to flip down with the optional power button (below).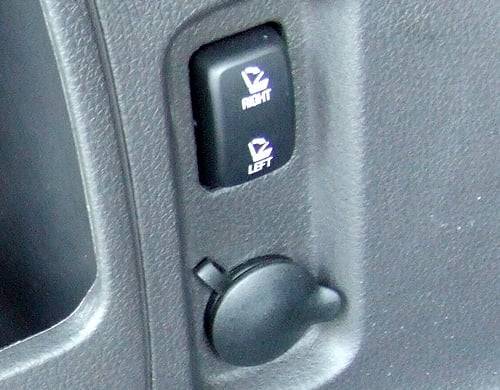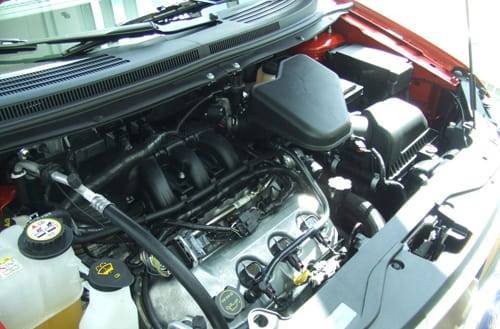 Ford's new 3.5-liter V-6 engine is a marked improvement over past powerplants. You can't tell by looking at this rather dull engine bay though. Most cars today feature sharp  looking engine covers. Even if engine covers are just for show, where's the show Ford Edge?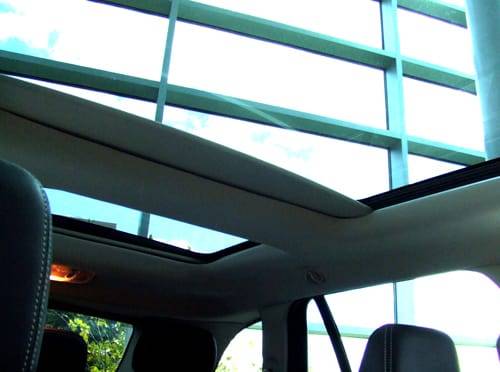 The two-panel moonroof (above) shows-off the architecture of the room the Edge was sitting in. The roof-mounted buttons (below) are easy enough to understand.