Business Driving Gets a Little Cheaper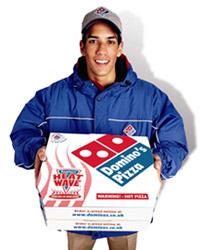 Business drivers will catch a break this tax season when they'll be allowed to deduct 50.5 cents for every mile they put on their vehicles in the course of their jobs. Driving 1,000 miles for instance, will net business drivers a $505 deduction on their tax returns.
It's important to note that this does not include those who simply drive to work, but people who use their vehicles as a part of their work. Examples would include small business owners, traveling salesmen, and pizza delivery guys (which this blogger dabbled in briefly in '08 before coming to work for KickingTires—it's a long story).
The business mileage deduction has grown steadily since 2002 when it was at measly 36.5 cents. The biggest jump came from 2004 to 2006, when it jumped 22% to 44.5 cents. This makes us think that the increase has plenty to do with gas prices, which spiked during that time.
If gas price trends continue, look for the business mileage deduction to keep pace.
Snapshot: Business Mileage Rate (USA Today)
IRS Announces 2008 Standard Mileage Rates; Rate for Business Miles Set at 50.5 Cents per Mile (IRS.gov)