CSI Detroit: Stacking Up The Center Stacks
Witness the center stack — that area on the dash that houses A/C, stereo and navigation controls. It draws plenty of scrutiny, and for good reason. The best designs have top-notch materials, intuitive functionality and attractive layouts. The worst are a mess of unevenly weighted and oddly arranged buttons, many of which perform rarely needed functions. They're mysteries just waiting to be picked apart by automotive investigators.
Hence, the CSI, the Center Stack Index. We ranked 20 upscale center stacks on button density alone at the Detroit auto show, going on through Sunday. To keep the CSI comparisons consistent, all have navigation systems. How much is too much? We rank them all. And if you're headed to the show you might start counting buttons yourself. Read on for the results, along with pictures of each ergonomic crime scene.
First, some procedural rules: Total area equals height times width of all major climate, audio and navigation controls — wherever they start to wherever they end. We didn't count any offset portions with auxiliary controls unless they sit nearby and are clearly part of the design. That means we excluded cars that maroon major audio or navigation controls elsewhere, like the Hyundai Genesis and most nav-equipped Audis and BMWs.
Some layouts integrate the nav screen into the stack itself, complete with flanking controls. Others consolidate the controls lower down and move the screen higher up, leaving a denser-seeming stack below. Excluding one or the other would cut too many cars from contention, so we've simply noted which is which. We counted three points for a knob, two for a toggle switch and one for a button, added the sum and divided it into the stack's total area. A higher score denotes a denser stack:
We're not surprised Ford's latest midsize cars have the densest layouts. The MKZ and Milan have high-quality but crowded designs, with lots of buttons shoehorned into a small space below the navigation screen. It can be a bit daunting to pick the right one out on the fly. The Acura RL comes in third — again, not surprising given its button-festooned steering wheel. On the other end are Toyota and Lexus models, whose larger buttons and integrated navigation screens occupy plenty of real estate. Saab and Chrysler prefer dials to buttons, and the resulting layouts are relatively simpler.
So what do all these buttons do? Most allow independent driver and passenger climate controls — and sometimes driver control over backseat temperatures — as well as the typical stereo and navigation controls. The Mercedes-Benz CLS550 on display at Detroit, whose 55 buttons top the count, includes controls for the rear sunshade and head-restraint releases, power door locks, rear temperature controls and more.
At the end of our investigation we were dizzy from counting, but we've seen these layouts one-by-one over the years, we knew there was an epidemic. Now we have the evidence.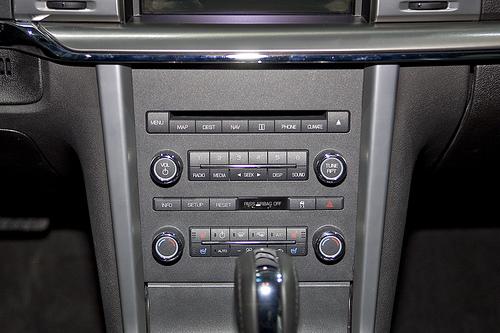 2010 Lincoln MKZ
---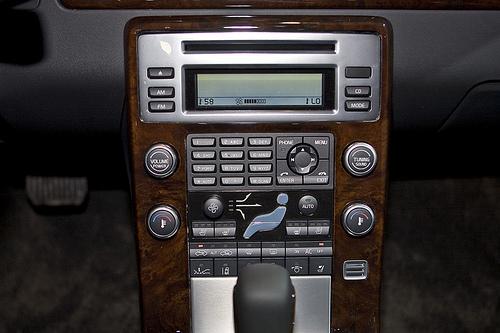 2009 Volvo S80
---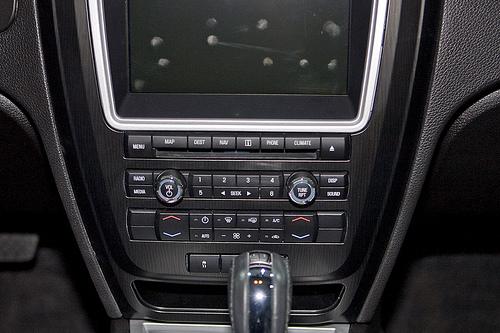 2010 Mercury Milan
---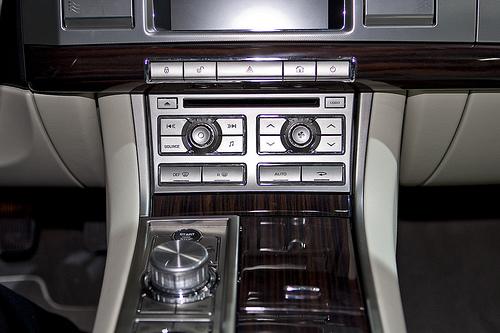 2009 Jaguar XF
---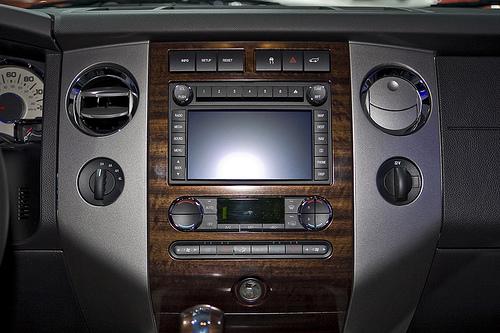 2009 Ford Expedition
---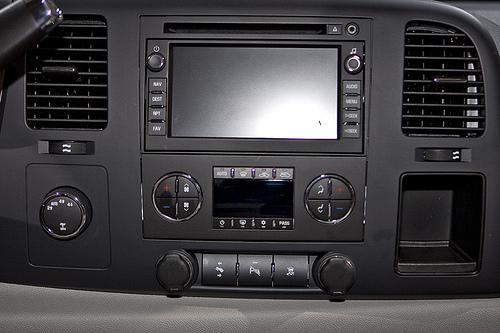 2009 Chevy Silverado Hybrid
---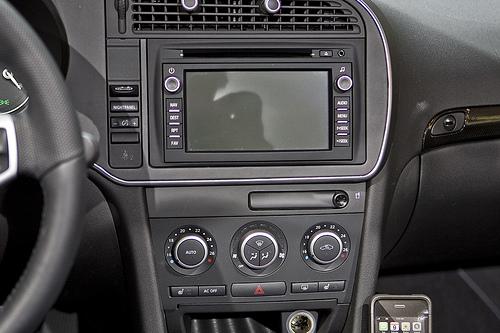 2009 Saab 9-3 Convertible
---
2009 Cadillac STS
---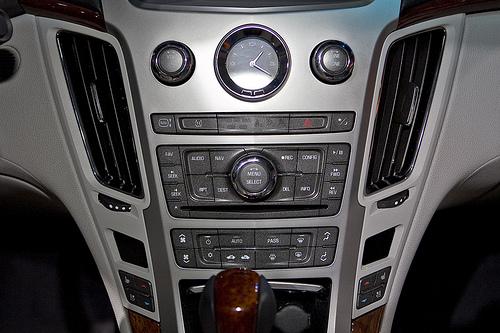 2009 Cadillac CTS
---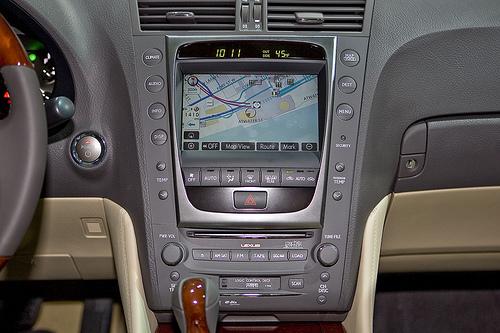 2009 Lexus GS450h
---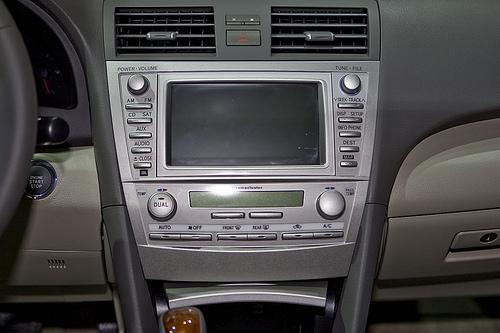 2010 Toyota Camry
---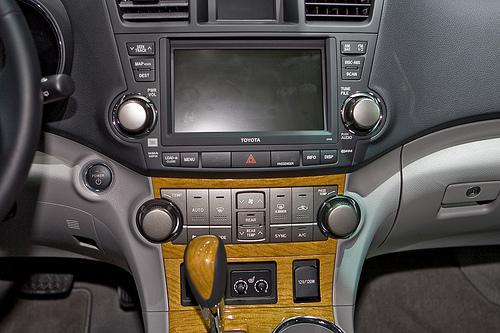 2009 Toyota Highlander Hybrid
---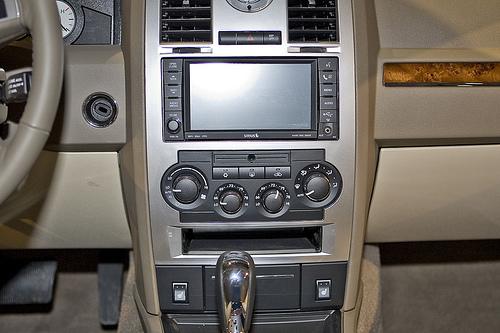 2009 Chrysler 300C
---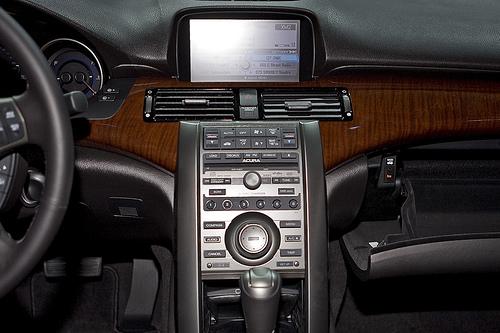 2009 Acura RL
---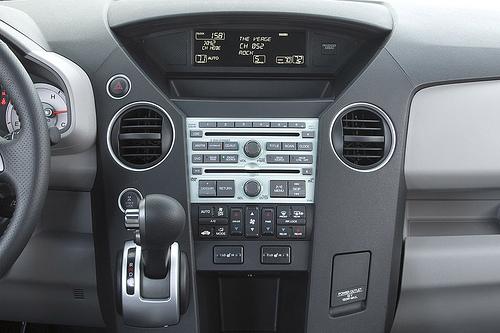 2009 Honda Pilot
---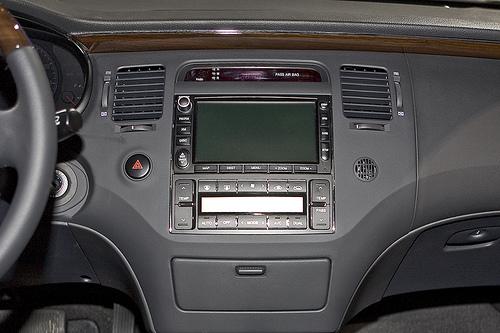 2009 Hyundai Azera
---
2009 Honda Accord Coupe
---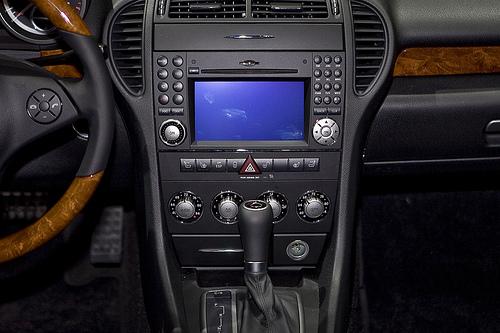 2009 Mercedes-Benz SLK 350
---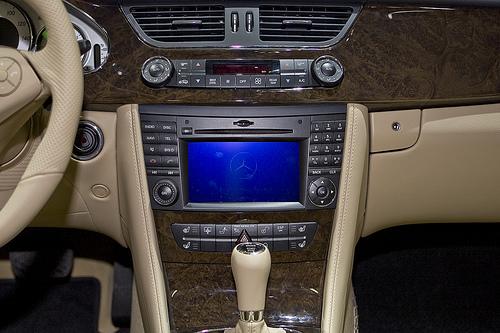 2009 Mercedes-Benz CLS 550
---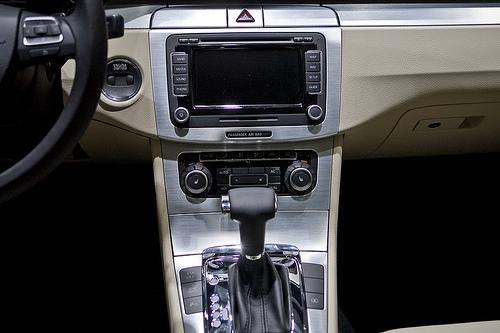 2009 VW CC
---