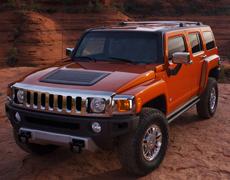 GM's
Red Tag sale
is over — as of yesterday — and with it so are most of the company's major cash-back incentives. What GM is offering now is much more conservative cash-back amounts — in the $750-$3,000 range — with cash back on the Hummer H3 hitting $5,000.
The company has, though, increased what it calls its Loyalty cash-back amounts to between $1,000 and $3,000, which can be used on top of other cash-back offers. The Red Tag sale had cash-back totals over $10,000 on some trucks and SUVs, including the H3.
Loyalty cash back offers are available to owners of 2000 or newer GM vehicles. GM has also expanded its low interest financing offers recently.
You can check out GM's current incentive offers here, or on Cars.com's Incentives page.