Reader Review of the Week: 2009 Pontiac Vibe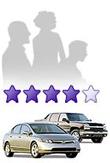 "Old Smokey" from Fort Worth, Texas, has a name that makes it sound like he owns a rusted-out pickup truck, but in fact he's a proud owner of a 2009 Pontiac Vibe GT. Old Smokey likes his Vibe quite a bit, from the gas mileage to the power he can coax from the engine. Find out what else tickles Smokey about the Vibe by reading his full review. After you finish that, head over
here
to post your own review.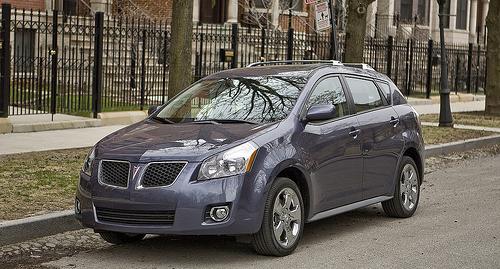 "I purchased my 2009 Vibe GT in September '08 and now have 9,800 miles on it. All-around driving averages 25.8 mpg, which is mostly around town. Basically, this vehicle is a Toyota Matrix with a Pontiac badge and is very reliable.
"The GT is top of the line and comes with a lot of extras, but if you add most of them to a standard Vibe its price is about the same. I like the sound system and the 18-inch wheels that come with the Vibe GT, though. The vehicle is very comfortable and fun to drive. The 2.4-liter engine has a lot of power for a vehicle this size, and it has great acceleration for passing on the highway.
"I am going to drive it from Fort Worth to Colorado and leave my GMC Envoy in the garage for a two-week summer trip."