House Passes $2 Billion in Funding for Cash for Clunkers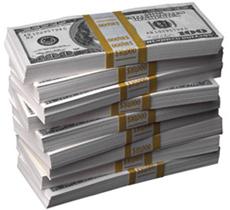 The U.S. House of Representatives just passed a measure to add $2 billion in funding to the popular Cash for Clunkers program. The House voted 316-109. The Senate will vote on the bill next week.
Originally, $4 billion was allotted for the plan when it was first conceived; it was later reduced to $1 billion. Problems arose yesterday when auto dealer organizations alerted the government to a backlog of unprocessed trade-in deals that might have exhausted the program's funding.
The House rushed through the emergency vote today to add more funding to Cash for Clunkers before its August recess; lawmakers were worried that the program would run out of money and leave dealers with disabled clunkers and IOUs from the government. It's unknown if the program will stand as-is, with the Nov. 1 cut-off date intact, after hitting the Senate next week. We'll update this post when we have more news.
With this bill's passing and the White House's assurances on Cash for Clunkers, it's likely safe to say you can go out this weekend and buy a new car through the program.