Dodge Adds New Ram Truck Brand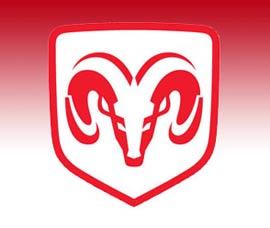 Long rumored to be a possibility, Dodge pickup trucks will be separated from Dodge cars under their own Ram brand. Sergio Marchionne, managing director of Fiat and Chrysler CEO, confirmed the shake-up.
Just how the lineup will be split has yet to be explained, but it's likely pickups, SUVs and vans will get a Dodge Ram badge. Cars and most crossovers will remain Dodge cars.
"The brand-focused strategy has been refined further with the unbundling of the Dodge brand, which now consists of the Dodge Ram brand and the Dodge car brand organizations," Marchionne said. "This reorganization will allow us to protect and develop the unique nature of the product offerings within the Dodge brand."
The Ram got a significant redesign last year, but sales have stagnated compared to the new F-150 from Ford. The smaller Dodge Dakota sold 399 units last month. Even though the Dodge Durango SUV is expected to return as a 2011 model, we just don't see a reason for a separate Ram brand. Especially since Chrysler successfully merged all of their brands into single stores featuring Chrysler, Dodge and Jeep.
Dodge Trucks to Be Separated From Cars Under Ram Brand (PickupTrucks.com)