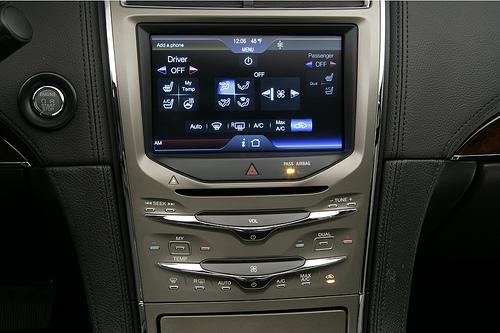 Fast Company — one of the few magazines making a case for print publishing's continued existence — has released its 2010 Most Innovative companies list. Even with a category just for transportation, only two established automakers were honored, BMW and Ford, but not for their cars.

Ford landed at No. 5 on the top mobile companies list behind Google, Apple, Amazon and HTC in that order. The magazine lauded Ford's use of Sync in the past and its new MyFord Touch platform. And get this, the walled-off world of the automotive industry was praised for opening up to third-party applications.

BMW the automaker actually wasn't honored at all. The company's DesignWorksUSA subsidiary made the most prominent list of the magazine — in the last No. 25 slot — for loaning its services to design better-looking computer printers and coffee makers. Yes, coffee makers. The whole cars-as-appliances jokes sort of apply to BMW now.

What companies landed on the actual transportation list? The top spot went to Alston, a next-gen train builder. Zipcar, Chinese car company BYD and Fisker Automotive were also listed.

One other automaker did get a mention, but not in a good way. Toyota was among the list of past winners that were highlighted for falling from grace, but the magazine said it wasn't just because of the recent recalls. We believe them, since we know these lists take months to put together.

Check out all of the lists here.