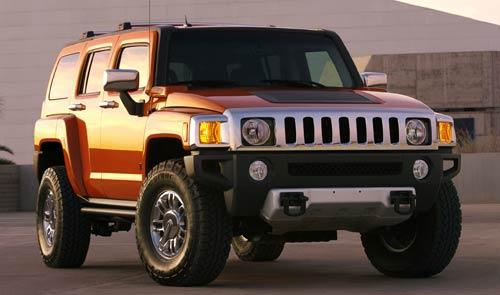 As GM attempts to off-load brands like Hummer and Saab, the entire process feels like the end of a horror movie when the monster keeps popping back to life.
Just as Hummer's fate appeared sealed when the Chinese industrial machinery company Tengzhong couldn't get the sale approved by the Chinese government, the Wall Street Journal reports that a flicker of hope remains for the SUV brand.
GM is apparently taking a second look at two previous suitors that made bids for Hummer before Tengzhong but were rejected as insufficient. The Journal did not say which companies made the offer, but it did confirm that GM turned both down sometime last year.
It remains likely that GM will simply have to wind down the brand as it did with Pontiac and Saturn, but Hummer remains a widely recognized — and for some, a fiercely beloved — brand.
GM Weighs Two Offers for Hummer (The Wall Street Journal)