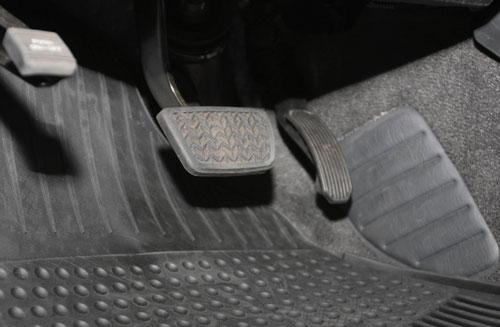 Updated 8:42 a.m. CDT: A letter sent to Toyota dealers and service managers has raised eyebrows across the Internet today.

The letter referenced how to order full pedal replacements for cars involved in the sticky accelerator recall this past January. However, the official fix for the recall was a metal shim to be inserted in the assembly, not an entirely new pedal.

The two statements that caught our eye are below:
A replacement pedal should be offered to a customer only after the reinforcement bar has been installed and the customer has expressed dissatisfaction with the operation and/or the feel of the pedal.
Accelerator pedal replacement is based upon specific customer request only. Dealers are not to solicit pedal replacement.
Toyota spokesman Brian Lyons said the offer to replace the pedal has been in place since the recall fix was announced and was part of the negotiated deal with the National Highway Traffic Safety Administration. However, we have re-read both official Toyota press releases about the fix (read them here and here), and neither one mentioned the fact that concerned owners could request a replacement if they weren't happy with the shim. Lyons did explain that the offer to replace the pedals is included in the recall notice that was directly mailed to owners of recalled vehicles. However, we have not yet seen a copy of that letter.

"The reason we told dealers not to solicit a pedal replacement was based in our extreme confidence in the rigorously tested remedies we had devised for both recalls," Lyons said in a follow-up call.