Next Hyundai Elantra Debuts Overseas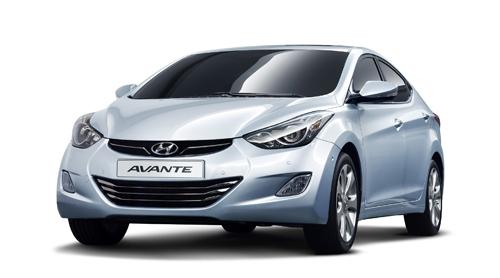 If you didn't have the Busan International Motor Show on your radar, you probably didn't expect to see Hyundai's redesigned compact take a bow. But there it was, the Avante as it's called in the automaker's native Korean market. Unlike the reveal of
the revamped Accent last week
, there was no confusion in the press release about this being the new Elantra that will eventually be sold in the U.S.
Hyundai spokesman Dan Bedore would not confirm if this model is anything like what the U.S. will get, but he did confirm a new U.S. Elantra is planned. "As part of our 24/7 (seven new products in 24 months) product surge, we will unveil a new Elantra in the U.S. later in 2010," he said.
The exterior is a radical departure from the current Elantra, but it's right in line with the new design of the Sonata and Tucson, which have seen brisk sales. The front of the Elantra looks a bit like the Mazda3, but the profile and rear are much more similar to the new Sonata.
Unfortunately, we can't confirm if the 1.6-liter direct-injection four-cylinder and six-speed automatic will be found in the U.S. version, but it'd be a good bet. Hyundai says the engine is 10% more efficient than its closest competitors, but the company wouldn't be more specific on that.
We expect other options like high-intensity-discharge headlamps and rear LED taillights to stay overseas as well, but we'll know more during the next U.S. auto show season that kicks off in Los Angeles in November and runs through the New York auto show in April 2011.
For now, check out more photos below.