Survey: 86% of Teens Drive Distracted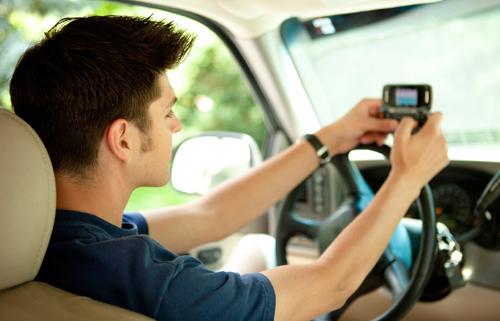 Here is one example of why we shouldn't take all survey headlines at face value. When we talk about distracted driving on KickingTires, we generally use it in terms of talking on a cell phone, text messaging or using other advanced in-car features. In its survey of 2,000 drivers ages 16-19, AAA and Seventeen magazine found that 86% of those surveyed drove distracted. However, they consider adjusting the radio and eating in the car as distractions.
Those two tried-and-true in-car institutions/distractions were what the teens engaged in most, with 73% guilty of adjusting the radio — the other 27% must drive in silence or have an awesome iPod Genius mix — and 61% eat while driving. Still, 60% talk on a cell phone while driving, which many studies suggest is as distracting whether you're using a handset or hands-free device.
Phone use is also more ubiquitous with this generation of teens — meaning, even automotive editors as young as, say, 34 didn't have a cell phone in their car until they were into their 20s.
So what about texting, which AAA says is one of the riskiest behaviors behind the wheel? Twenty-eight percent of those surveyed said they texted while driving. While that may not seem as high as the others, that 28% of drivers averaged sending 23 texts a month.