2010 Los Angeles Auto Show: Winners & Losers, Concept Cars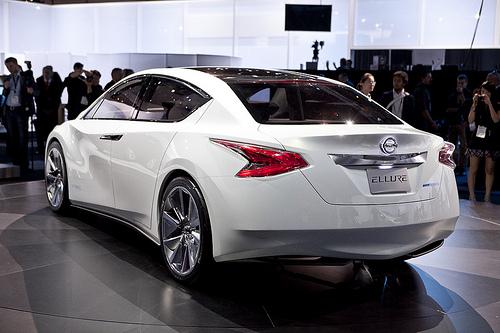 This year's 2010 Los Angeles Auto Show is about real-world production cars. We have extensive posts about the Winners and Losers for cars and SUVs, crossovers and minivans, but our editors also tackled the intriguing concepts under the lights of the Los Angeles Convention Center.
---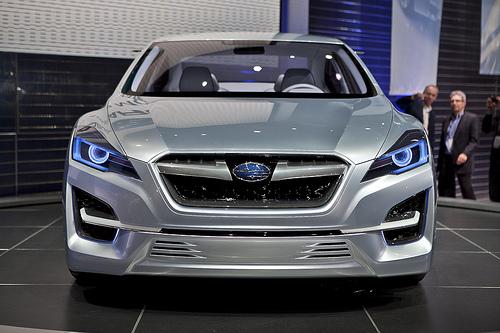 David Thomas: Winner
For a company with such a small lineup, it's strange that Subaru's vehicles don't have a uniform look. If the next Impreza takes on the design of this concept, it'll look similar to the larger Legacy sedan. The silver color didn't add any wow-factor to the concept, but it's a clean look that I can't wait to see on a production car.
Joe Wiesenfelder: Winner
When you look at this thing, there's a lot going on – more than we'll ever see in a real car – but it all works as a package: the wicked face, the various grilles and vents, and the multifaceted rear end. Among the hard edges, I'm especially pleased to see the curved fender flares. The recent WRX enhancements have brought overly squared-off flares, which are also a bit too wide for the car. Even though this concept is a busy design, nothing seems out of place.
Kelsey Mays: Winner
Turbo variants notwithstanding, the current Impreza boasts solid drivability but marginal appeal in terms of styling and interior quality. This concept suggests Subaru is addressing both issues – and how.
Mike Hanley: Winner
Subaru lost its way a bit with the recently redesigned Legacy, but if this concept is what the next Impreza will resemble it appears they've found their way again. This is one sharp-looking car – even when you discount the overly aggressive bumper styling.
---
DT: Winner
When I wrote our First Look post on this concept I said it reminded me of something out of "Tron" because of its chrome band wrapping around the front. The interior gets an upgrade that puts it on par with the new Honda CR-Z hybrid, and you still get all that Fit practicality with a 100-mile range. The upcoming production version of this car could make people hold off on rushing out to get a Nissan Leaf or Mitsubishi i-MiEV.
JW: Loser
Even if this thing were a design study, it would be a yawner. But it's supposed to represent a future product, and as such, it fails. Its interior was mocked up, and the drivetrain wasn't integrated, so we don't know how it might affect interior space. A battery-electric car based on the roomy Fit will be a winner. This concept's a loser.
KM: Winner
I'm not convinced an electric drivetrain will exact any serious detriment to the Fit's cabin. Until we learn otherwise, the concept bodes well.
MH: Loser
While the idea of the Fit EV holds a lot of promise, as an auto-show concept car it fell flat.
---
DT: Loser
I didn't like the current Maxima's design when it debuted a few years ago, but it's grown on me. This, however, would take decades to grow on me. I'm just glad Nissan openly said this design is not on the short list for future production models. Phew.
JW: Loser
A lot of things can make an auto-show car a winner. If it's a production-intent concept or prototype, you can look at the interior design, the roominess and the real-world styling. When it's a traditional concept car with a far-out interior and exaggerated features that would never make it to production, it just has to be stunning, at first glance and the 100th. This simply isn't.
KM: Loser
Nissan's reticence to attribute any production intentions to this car loses it points, and like the others said, I'm not blown away by the car's styling.
MH: Loser
Some of the Ellure's angles work for me, like its taut profile, but the front-end looks like Nissan put a Maxima in front of a blast furnace for a few hours before dropping it into a wind tunnel on full bore. The styling is stretched.
---
DT: Winner
This is the best-looking concept car of the show, and I really hope Mazda incorporates this design theme into its lineup faster than it did with the smiley-face grilles we now see everywhere. Hurry, Mazda. Hurry.
JW: Winner
What Dave said, times 10. Granted, the real products won't look like this, but time has proven we're not alone in our distaste for the smiley grilles. Mainly, as a show car, it's a winner. You can just watch it turn on a turntable two or three times before thinking about moving on.
KM: Winner
The RX-8 should be so lucky to have a successor that looks like this. I still see a bit of the Mazda smile, but it's joined by menacing headlights that look much more serious.
MH: Winner
The evolution of the smiling grille into one that more closely resembles a shield is a welcome change, but beyond that it's one sinister-looking concept car. If the Shinari had been around a few years ago, it would have been the perfect car for the Joker in "The Dark Knight."
---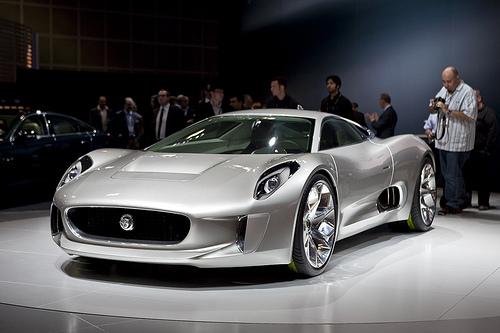 DT: Winner
Sure, it has a not-gonna-happen twin-turbine hybrid powertrain, but that's just for engineers to take part in what is otherwise a design masterpiece. The C-X75 reminds me of the classic supercars of the 1960s and 1970s, with swoops and curves that are generally absent in cars of any stripe today.
JW: Winner
Photos simply don't do this thing justice. The front view is a little more challenging than the Mazda and Subaru concepts, which look unified at a glance, but I think it's a design that will grow on you. You'll hear that about any design that's not easily digested at first, but here I think it's true. The profile is dynamite, and I have no idea what's going on with that ducktail rear end, but I like it.
MH: Loser
The twin turbines are cool concept-car features, but the design doesn't seem to break a lot of new ground. If the front end foreshadows future Jaguars, I'm unmoved. This is the type of car that should be able to wow, but it didn't.
---
JW: Winner
I liked the previous 6 Series generation overall, but the trunk had that dormer look that had failed on the earlier 7 Series. This concept does a remarkably good job of preserving some degree of the previous 6's tall hood while wisely going more conventional with the trunklid. I was concerned because the current 5 and 7 Series look pretty similar, but this one is definitely distinct.
KM: Winner
It's too bad BMW probably won't bring the 6 Series concept's Bang & Olufsen stereo here – there's no sign of it in the production 6 Series convertible – but the automaker has a decent track record for stereo quality. Apart from that, the 6 Series is a sharp car that builds on the good looks of the redesigned 5 Series. I haven't said this in a while, but stay the course, BMW.
MH: Winner
Agreed. With the 6 Series concept, BMW has refined what was already one of its better-looking cars. That sound you hear is BMW fans rejoicing at the company's new design direction.