40 mpg Ford Fiesta, Other Small Cars Flounder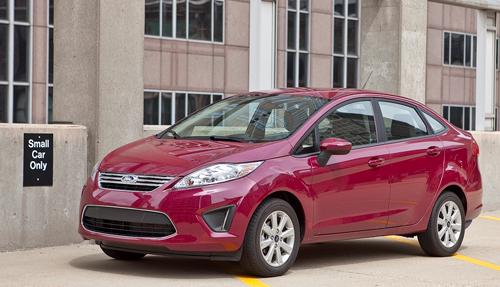 Automakers quickly turned to small cars when gas hit $4 a gallon in 2008. Folks everywhere downsized, trading in giant SUVs for traditional compacts and the latest subcompacts, like the Toyota Yaris. The trend prompted Ford to bring its best global small car to the U.S., the Ford Fiesta, while it looked to beef up its compact, the Focus, to be a more premium offering. This trend of subcompact and larger compact is being seen across the industry.

The Fiesta has been on sale for a few months with a full inventory on most lots. (There are more than 9,000 in Cars.com's national inventory.) However, the Fiesta isn't setting the sales world on fire, and the rest of the segment isn't, either.
The Fiesta was the fourth best-seller in the subcompact segment at 3,473 units, behind value leaders like the Nissan Versa (6,724) and Hyundai Accent (4,052) and the well-established Honda Fit (4,052). Even Chevy's much-forgotten Aveo sold only a few hundred fewer units (3,262) than the Fiesta with less available inventory.
What are buyers gravitating toward? Compact cars, or what were compacts. The compact class is seeing new models getting bigger as the subcompacts take up their former position on show floors as the entry-level models.
In what could be considered its first full month of sales, Chevy's new Cruze sold 8,066 units, which is a good number. The much-maligned Cobalt it replaces sold 5,112 units during November last year, likely at much lower transaction prices.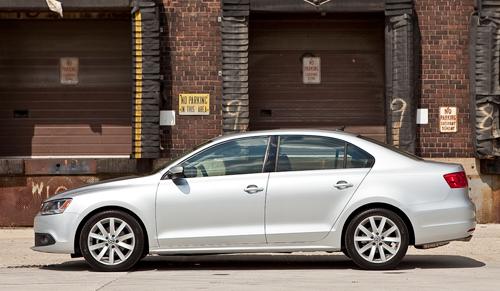 Volkswagen's new Jetta helped overall Jetta sedan sales climb to 8,955, a 49% increase over last year.
Hyundai's new Elantra just went on sale in the final days of November, totaling 192 units, while the 2010 still managed an impressive 8,439 units.
Sales of the Mazda3 rose 9.3% to 6,474 while Mazda's all-new Mazda2 sold 462 units in its first full month on sale.
Don't cry for Ford, though, because its soon-to-be replaced Focus saw sales jump 27.8% to 13,030.
The outlook for new compact cars like the Cruze, Jetta and upcoming Focus seems positive, while compact SUVs and midsize sales remain steady. The only cars that seem to be floundering are the smallest ones out there.
Subcompact Sales in November 2010
Nissan Versa 6,724
Honda Fit 4,180
Hyundai Accent: 4,052
Ford Fiesta: 3,473
Chevy Aveo: 3,262
Toyota Yaris: 2,154
Suzuki SX4: 1,140
Kia Rio: 966
Scion xD: 810
Mazda2: 462