Ford Vertrek Concept: Up Close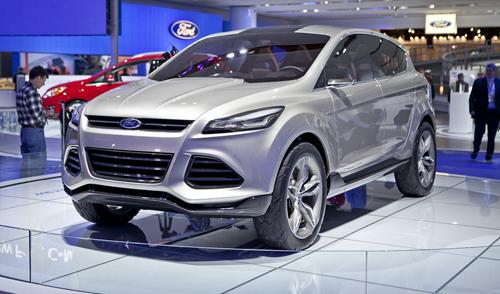 The Vertrek concept shows about 80% of what buyers will see on a production model, a Ford spokesman told me. If that pans out, the next-generation Ford Escape will certainly pack more visual appeal than its forebear, and it could give Kia Sportage and Hyundai Tucson shoppers something in the same vein in terms of appearance.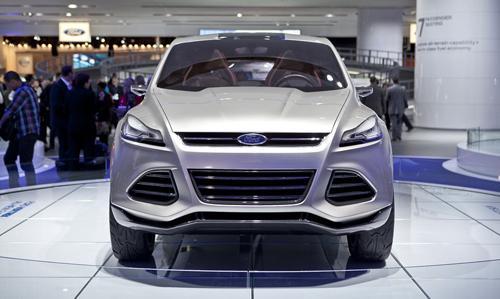 The Vertrek looks more like Ford's compact cars than its crossovers. Its grille is almost an afterthought — a placeholder for the company's oval logo — and a different tack from the prominent bars that cascade down the Explorer, Edge and Flex.
More details and photos of the Ford Vertrek concept
The lower air dam looks straight off the new Focus, complete with triangular outboard sections. It makes sense: The Focus is a global car. So, likely, will be whatever crossover the Vertrek becomes.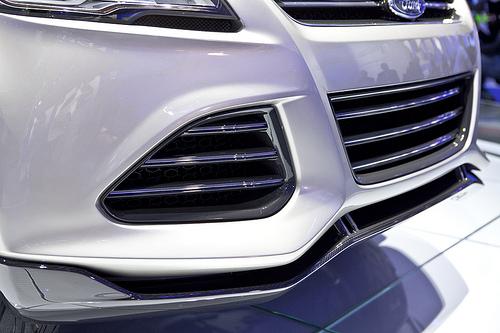 It should be a looker, at any rate. Longer and wider than the Escape, the Vertrek's design doesn't go anywhere new; the beltline rises, the roofline curls down and the taut front end leaves little overhang in profile, but it comes together harmoniously.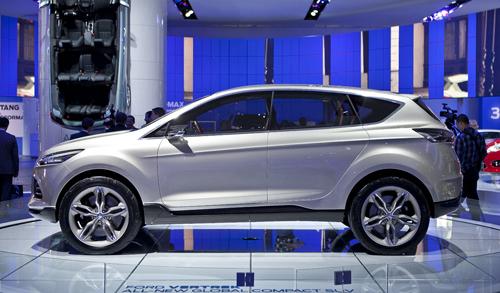 I hope the production version is easier to see out of, though. As with most concept cars, Ford wasn't letting anyone sit inside of it. Peering in it gives you a sense of visibility and it looks to be a far cry from the current Escape, whose upright windshield and large windows make for good sightlines. Not here: The Vertrek's D-pillars get thick at their base, and the small rear window sits high. Ford stretched the windshield back pretty far overhead, so the roofline shouldn't obscure many traffic lights. But a bit more glass in the rear quarters wouldn't hurt.