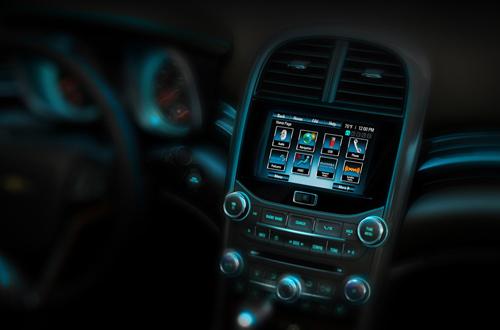 We saw some sketches of the new Chevy Malibu's exterior last week. Today, the company released the above image. It's no sketch; this is the center stack of the Malibu showcar that will be revealed before the New York International Auto Show later this month.
While it certainly features a similar layout and color treatment as the Chevy Camaro and Equinox, the overall design isn't as modern in appearance. The dual cockpit theme of the current Malibu looks to be carried over here, as well.
What do you think? Does this glimpse offer promise for the next Malibu?