SiriusXM Reordering Channels: One Lineup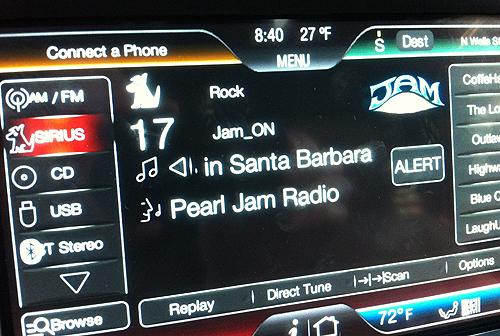 When Sirius and XM satellite radio networks merged to form SiriusXM, they consolidated channels but kept different lineups and channel numbers. So if you liked Hair Nation, you would listen to it on Sirius 23 or XM 44. That changes on Wednesday.
Starting May 4, subscribers of either the original Sirius or XM will now be on one consolidated lineup. It will follow the current Sirius lineup more closely, with Pop and Rock leading the low numbers and Sports and Talk beginning at channel 84.
Howard Stern fans will remain on Howard 100 and Howard 101. Jason Ellis fans will find Faction radio on 41, and my personal favorite, Pearl Jam Radio, finds a new home on channel 22. It also gets its own logo now.
Jam On, the channel dedicated to bands like Phish that Pearl Jam usurped, returns to the radio lineup on channel 29. It had been relegated to an online-only station.
We doubt many subscribers of either service will be overjoyed with another lineup change, but for automotive journalists who switch between cars with one service or the other, it alleviates one of our few gripes with the job.
You can check out the full lineup in Download SiriusLineup.