2012 Buick LaCrosse V-6 Rated at 27 MPG Highway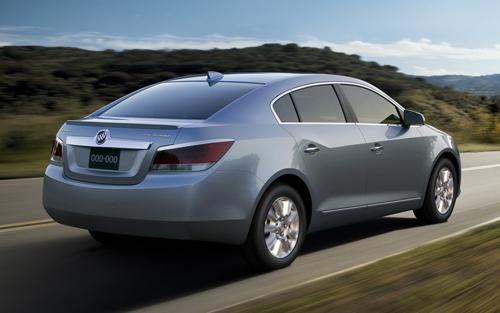 The 2012 Buick LaCrosse will go on sale later this summer and come with either a new mild hybrid four-cylinder power plant or a V-6 powertrain. Today, we learned that the 303-horsepower V-6 powertrain will receive a 17/27 mpg city/highway fuel-economy rating.
While that's the same gas mileage that the V-6 got in 2011, the 2012 model's V-6 has 23 more horsepower. An all-wheel-drive option will also be available, but it's not yet rated. The all-wheel-drive 2011 LaCrosse got 16/26 mpg.
The V-6 LaCrosse starts at $29,960, excluding an $860 destination charge; the new mild hybrid eAssist model, which gets 25/37 mpg, can be had at no extra cost. To read more about the standard features on the 2012 LaCrosse, go here.