2012 Toyota Camry Coming Soon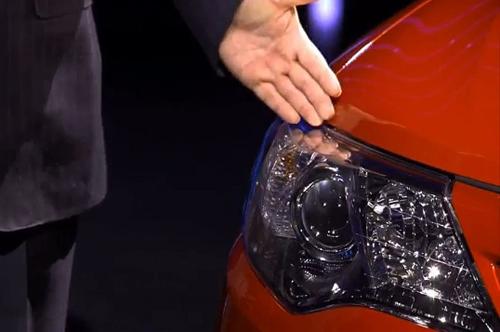 Toyota will launch an all-new next-generation Toyota Camry and Camry Hybrid by the end of the year, according to the automaker. While we don't know much about the car, the Japanese automaker does say it will offer "technologically advanced features, a contemporary design inside and out, improved performance and refined ride and handling." We also have this above snapshot of the new sedan's headlight design.
Despite a rocky first half of the year for the Camry, with sales down 5% year-to-date, the Toyota midsize sedan is still the most-popular car in America. It's the third best-selling vehicle so far for 2011. The Camry has been the best-selling car for the past eight years.
Along with the two Camry models, the Prius V and Scion iQ will both go on sale this fall, said the car company. Looking ahead, Toyota said it's preparing the Prius c, Prius Plug-In, RAV4 EV and other all-new models for 2012.