Repairing Car Tough for 9-to-5 Workers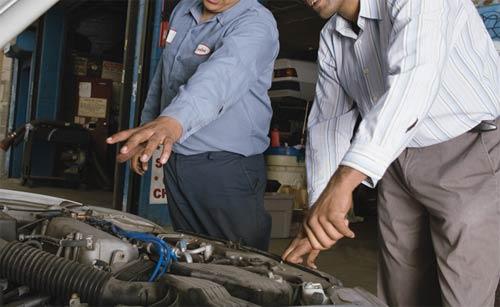 Finding time to repair your car, especially when it's your only car, can be tough. Like scheduling a doctor's or dentist's appointment or — heaven forbid — trying to get your driver's license renewed, getting these services done can be next to impossible if you're single and work conventional hours, as Detroit News columnist Melissa Preddy can attest.
After a recent mishap with her car's air-conditioning system, Preddy wondered why there aren't more after-hours or overnight auto repair shops.
Sure, the logic seems sound, but many service shops have tested such a system and have failed, according to Preddy. There are some places that try and succeed, though. Preddy points to All Night Auto in Livonia, Mich., as a shining example of a business that runs long hours Monday through Sunday and can usually repair autos overnight. The shop sometimes will give its clients free rides to work.
Why don't more shops offer such service? The problem is finding enough certified technicians that want to work late hours, and qualified technicians are hard to come by, according to the Detroit News. There are also issues with having enough spare parts around to run a repair shop for 15 hours a day.
Service shops that don't offer after-hours service are at least trying to make waits more comfortable by offering Wi-Fi, lounge areas, cafes and salons. Depending on what you do for a living, you could even treat your scheduled car maintenance as a retreat from the office.
Late-night car repairs prove hard to find (The Detroit News)
Related
Western U.S. Has Highest Car Repair Costs
GM Gives Makeovers to Buick, GMC Showrooms