Would You Pay for Better Roads?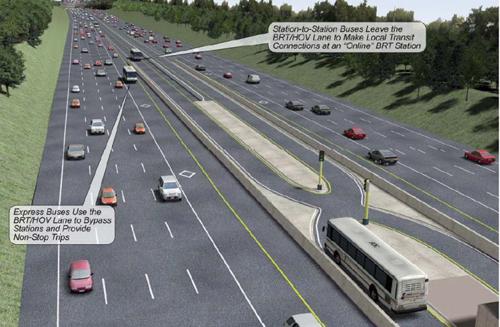 Paying more at the tollbooth for better roads is a question being discussed in and around Chicago, which happens to be home to Cars.com's headquarters. That's because the Illinois State Toll Highway Authority has come up with a plan that supposedly would decrease congestion and create jobs, but motorists would have to pay dearly for it. Or would they?
The plan includes $8.32 billion in road improvements to some of Chicago's busiest highways and another $3.83 billion in brand-new highways, interchanges and ramps.
The project's biggest part is the reconstruction of the Jane Addams Tollway — a turnpike that connects Chicago's northwest suburbs to O'Hare International Airport and downtown Chicago, as well as serving as the throughway to Rockford, Ill. The road is in such a state of disrepair that ISTHA says 80% of the road surface is already in need of major repair. Speaking from personal experience, driving this highway is typically a nightmare.
Among other improvements, the $2.37 billion investment into the road would add an additional lane of traffic both ways, allowing for an additional 30,000 cars to use the road each day. The improvements are estimated to shave 25 minutes from the 30-mile drive from the suburbs to Chicago, according to the ISTHA's own research.
That sound you hear is Cars.com senior editor David Thomas shouting in ecstasy at the thought of a smoother commute.
The plan also includes adding a high-occupancy toll lane for a mass transit option such as express buses (shown above) or a suburb-to-suburb commuter train.
New roadways include adding an interchange that would connect two major highways (Interstates 294 and 57) in Chicago's southwestern suburbs. It's one of only two places in the nation where interstates cross but do not connect, says ISTHA.
This sounds like a good plan, so what's the catch? The Illinois Tollway is a user-funded system that receives no tax dollars, so all the money for these updates would have to come from the tolls collected. Tolls would effectively double in many places to pay for the new roads. A car using the electronic toll collection system, called I-Pass, would pay $1.40 each trip, up from 70 cents today, on the Jane Addams Tollway. Motorist paying cash would be forced to pay $2.80 per trip, up from $1.40 now. If you used the I-Pass during your commute to and from Chicago on the Jane Addams Tollway every work day that's an extra $336 to your commute costs every year.
Is paying double to drive the roads you use currently worth a speedier commute home? Tell us in the comment section below, along with any information about road projects going on where you live.