Japanese Automakers Show Signs of Recovery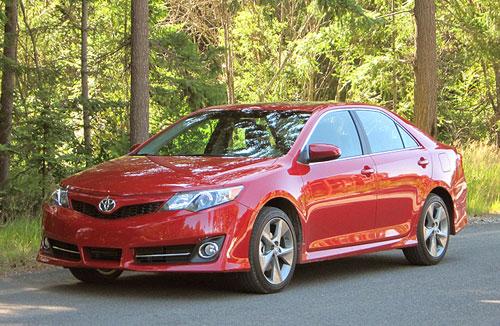 A natural disaster can have a devastating impact on not just a country's people but also its economy. That's certainly the case with March's earthquake and tsunami in Japan that hampered the health of the country's automotive industry.
Last month, we saw the strongest signs yet that Japanese automakers are recovering, but there are still obstacles to overcome.
Back in January and February, America's top two Japanese automakers, Toyota and Honda, had posted significant year-over-year gains.
Indeed, compared with 2010, 2011 first-quarter sales had improved for every Japanese auto brand except Lexus. Halfway through the year and after the tsunami, Toyota sales (excluding Scion) were down 3%. At the end of July, the Honda brand was 2% off of last year's pace.
At first glance, this doesn't appear particularly encouraging for the two brands, but they did make two of October's best-selling cars — the Honda Accord and Toyota Camry — and the best-selling SUV, the Honda CR-V. Look a little deeper and there are more signs of recovery.
Compared to September, America's new-vehicle market shrunk by 3.1% in October, yet sales at the Toyota division jumped 9% and Honda sales climbed 10% month-over-month. The best-selling brand, Ford, saw sales up 13% year-over-year but fell 4% from September to October. Toyota, with Lexus and Scion in tow, saw its market share increase from 11.5% in September to 13.1% in October.
Positive spin aside, it's been a rough year for Toyota and Honda. Not seven months after the Japanese earthquake and tsunami, Honda's North American production has been impacted by catastrophic flooding in Thailand.
Meanwhile, other Japanese auto brands have squeezed the proverbial lemons and made a decent batch of lemonade. A rough month for the outgoing Impreza brought Subaru slightly below last year's pace, but its year-to-date sales are down by only 703 units. The Outback, responsible for 39% of all Subaru U.S. sales this year, is up 12%.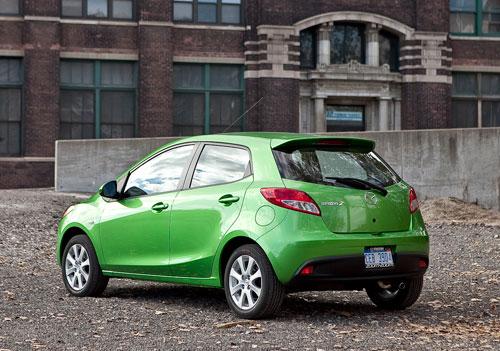 Mazda reported slim 2% gains in October. Mazda sales are up 9% year-to-date. Exclude the Mazda2 from the calculation and Mazda's year-over-year increase slides back to 3.5%. The company's most popular model, the Mazda3 hatchback and sedan, is down 5% this year, perhaps due to buyers waiting for a 40 mpg version that recently went on sale. Smaller sellers like the Mazda5, CX-7 and CX-9 are up 20%, 31%, and 16%, respectively.
But there is no bigger beneficiary of Toyota's and Honda's troubles than Nissan.
With more than 116,000 additional sales this year, the Nissan brand is up an impressive 18%. Ford's 17% improvement translates to 250,419 more sales than Ford had in the first 10 months of 2010.
With an 18-model lineup, there are bound to be ups and downs for Nissan. The 370Z, Cube, Maxima, Versa, Armada, Murano, Titan and Xterra have all posted declines this year.
But since the redesigned 2012 Versa sedan, the cheapest car on the market, hit dealerships, sales of that model were up 68% in September and 47% in October.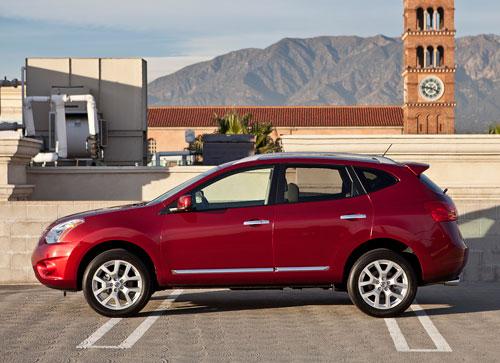 The rest of Nissan's growth comes from a handful of core models. Altima sales are up 19% — it's America's second-best-selling passenger car in 2011. Sentra sales are up 26% and Rogue sales have jumped 27%. Between these three vehicles, Nissan has 76,244 additional sales for the year.
Nissan's luxury division hasn't been able to report the same kind of increases, down 5% this year. But that figure far outpaces Honda's luxury division, Acura, off 7% and Toyota's Lexus brand, down 16%.
To see Japanese automakers post the numbers they did in October versus the slight decline in sales across the industry points to last month being a turning point in their recovery.
Tim Cain is a contributing writer for Cars.com and the editor-in-chief of Good Car Bad Car, a site that analyzes both U.S. and Canadian car sales.