NHTSA Wants All Keyless Ignitions to Work the Same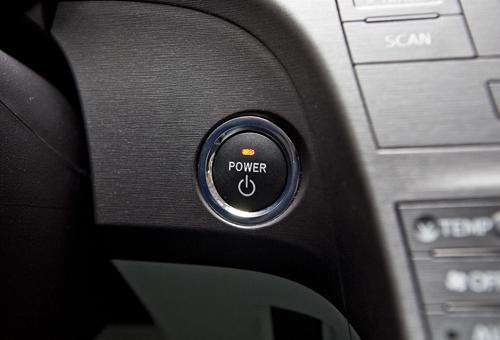 The National Highway Traffic Safety Administration is proposing a rule that would make all keyless ignition systems operate in the same manner, according to Bloomberg News.
The safety enhancement would make turning off the car's engine easier in an emergency situation, according to the proposal. The rule would require all keyless ignition systems to be able to turn off the engine regardless of the position the gear selector is in. Normally, the transmission must be in Park for the push-button start to work. Some vehicles have push-button starts that will shut the motor if you press and hold the button for a certain length of time. Under the new rule, holding the button for half a second would stop the engine.
The rule also proposes an audible warning to the driver if he or she tries to shut the motor without first selecting Park. The warning would also sound if the driver leaves the vehicle without turning off the engine or tries to exit the vehicle without first selecting Park even if the engine has been turned off.
NHTSA is proposing the rule because of the increasing popularity of push-button start. In 2002, only 5,000 vehicles were sold with the feature. By 2008, the number had jumped to 1.2 million vehicles, according to NHTSA. Standardizing the feature would cost less than $500,000 a year to implement for all automakers, the agency says.
The rule will be submitted to the Federal Register on Monday. The proposal is meant to fix issues first seen during Toyota's unintended-acceleration problems. Push-button starts in some vehicles — including the out-of-control 2009 Lexus ES 350 that killed four people — require the driver to hold down the button for as long as 3 seconds to stop the engine. The audible warning would also prevent more people from leaving vehicles in the wrong gear or with the engine on, preventing chances of a vehicle rollaway or carbon monoxide poisoning, Bloomberg says.
Panic-Stop Ignition Standard for Cars Proposed by U.S. (Bloomberg)