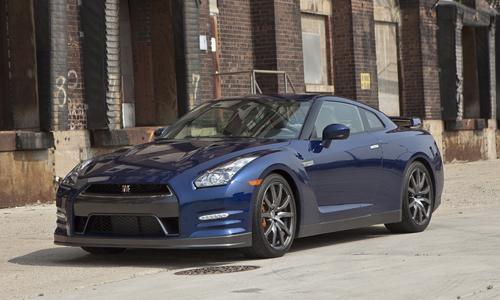 Nissan's most expensive car is getting even pricier for 2013. GT-R prices are going up — way up. The automaker just announced the following base prices for the 2013 GT-R sports coupe:
2013 Nissan GT-R Premium:  $96,820
2013 Nissan GT-R Black Edition: $106,320
Last year, the GT-R Premium started at $89,950 and the Black Edition at $95,100. All prices exclude a $1,000 destination fee.
Nissan's refreshed-for-2012 halo car gets more horsepower and a standard backup camera for 2013. Black Edition models also get a new dry carbon fiber rear spoiler. The GT-R's twin-turbo 3.8-liter V-6 now makes 545 horsepower compared with last year's 530 hp. Torque is up too, from 448 pounds-feet in the 2012 model to 463 pounds-feet for 2013.
The 2013 GT-R is on sale now.