2012 Jeep Patriot: Car Seat Check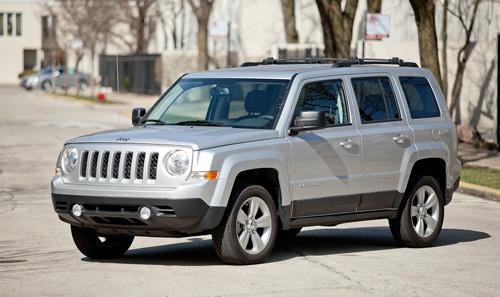 The rugged 2012 Jeep Patriot is a compact SUV that seats five. One of the Patriot's trims has Jeep's Trail-Rated designation in case parents want to take the road less traveled while driving the kids to baseball practice. This means it meets certain off-road standards for traction, water fording, ground clearance and more. Patriot competitors include the Ford Escape, Honda CR-V and Subaru Forester.
For the Car Seat Check, we use a Graco SnugRide 30 rear-facing infant-safety seat, a Britax Roundabout convertible child-safety seat and Graco high-back TurboBooster seat.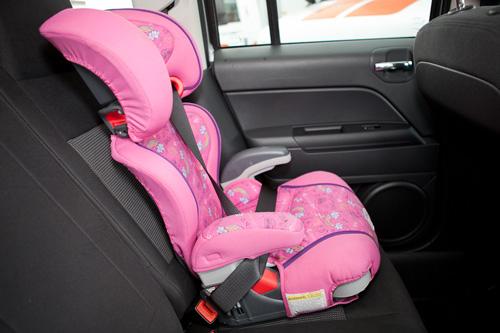 The front seats are adjusted to a comfortable position for a 6-foot driver and a 5-foot-8 passenger. The three child seats are installed in the second row. The booster seat sits behind the driver's seat, and the infant seat and convertible seats are installed behind the passenger seat. We also install the infant seat in the second row's middle seat with the booster and convertible in the outboard seats to see if three car seats will fit. If there's a third row, we install the booster seat and a forward-facing convertible.
Here's how the 2012 Patriot did in Cars.com's Car Seat Check:
Latch system: There are two sets of lower Latch anchors in the outboard seats. There's plenty of room between the back and bottom cushions, so it's easy to see the anchors. However, the seat belt buckles sit in front of the inboard anchors, making them difficult to use. Three tether anchors are found midway down the second row's seatbacks and are easy to use.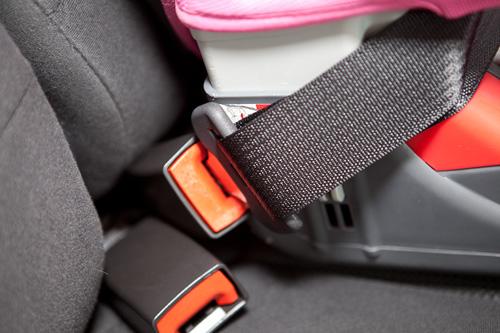 Booster seat: The booster seat fit well in the Patriot, thanks to its flat seat cushions and reclining seatbacks, but the floppy seat belt buckle kept falling behind the booster seat.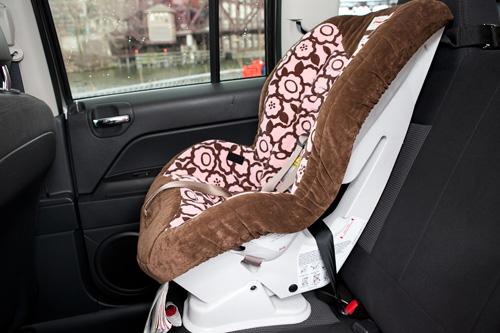 Convertible seat: The forward-facing convertible fit well in the Patriot. To fit the rear-facing convertible, we had to move the front passenger seat forward a few inches, which compromised our front passenger's legroom.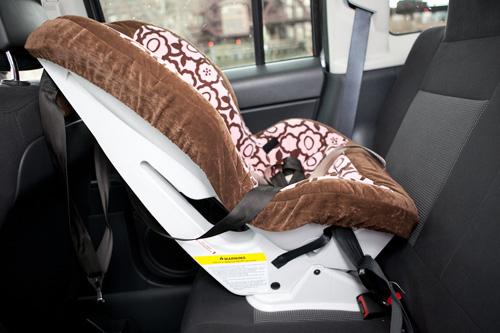 Infant-safety seat: We also had to move the front passenger seat forward to fit this rear-facing car seat. The front passenger had even less legroom than when the rear-facing convertible was installed behind her.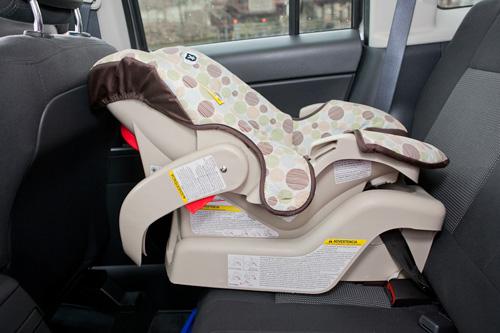 How many car seats fit in the second row? Two
Editor's note: For three car seats — infant-safety seat, convertible and booster seats — to fit in a car, our criterion is that a child sitting in the booster seat must be able to reach the seat belt buckle. Parents should also remember that they can use the Latch system or a seat belt to install a car seat.