An Overview of Apple's Eyes Free for Cars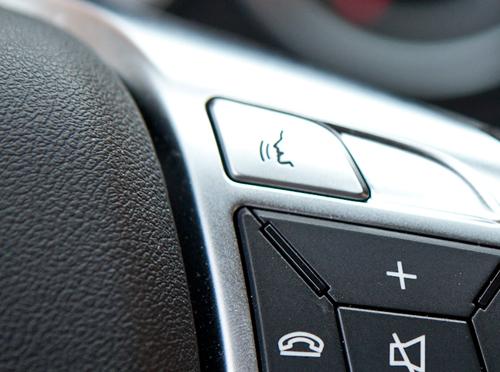 We learned last week of not only Apple's new Maps application for the next iPhone operating system (iOS 6) but also a feature called Eyes Free. While the Maps app is familiar — we tested it last week — Eyes Free is all-new and hasn't been widely described.
Today, Car & Driver is reporting on the system's basic workings after interviewing engineers at Chevrolet and Mercedes-Benz.
The car magazine discovered what we had guessed that the automakers will update their software so currently installed voice-activation buttons — used for navigation and other functions like music search — will work with iOS 6 and new versions of Siri, Apple's voice-activation software.
"Once the car and phone are running the correct software and paired over Bluetooth, the actual hardware interaction is fairly simple: The driver presses the voice-command button — usually located on the steering wheel to allow for "eyes-free" operation — and receives the normal Siri prompt over the car's stereo speakers. The button press will have to be different from the normal momentary tap that brings up control of built-in systems such as navigation."
Related
Siri Integration Explained: How Apple's Eyes Free Feature Will Work (Car & Driver)
Cars.com Tests New iPhone Maps App in a Mercedes-Benz SL550
More Car Gadget News