Nissan's Juke Lineup Gets Nismo Boost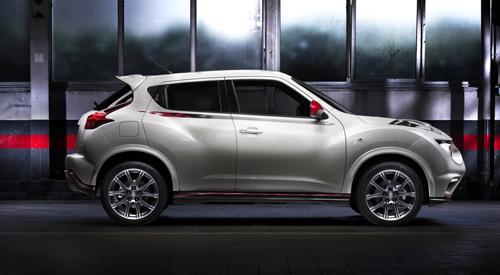 If the limited-edition 530-horsepower
Nissan Juke R
is out of your price range, the
Juke
Nismo from Nissan's performance arm is the consolation prize. The sport-tuned version of Nissan's compact crossover debuted Wednesday at the 24 Hours of Le Mans 24 race in France.
Nissan says the Nismo version uses a tuned-up version of the Juke's turbocharged 1.6-liter four-cylinder. In regular Jukes, it makes 188 hp; there was no word on the Nismo's power rating. Nismo versions get stiffened suspension tuning and steering modifications for sportier handling. It will also get a torque vectoring system for better cornering ability, according to Nissan.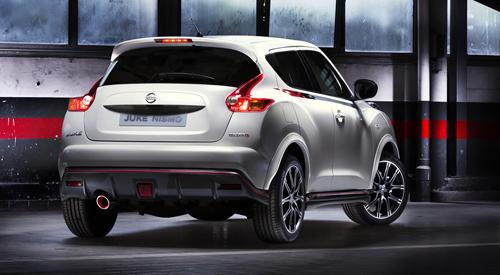 The Juke's curvy exterior lines look even more dramatic in the Juke Nismo, with a body kit featuring lower front and rear bumpers, wider wings and side skirts, a unique grille and a new tailgate spoiler. Wider 18-inch alloy wheels complete the more aggressive look. Suede-trim Nismo sport seats are the biggest change to the interior.
No word yet on pricing, but details will be announced closer to the vehicle's launch date. It goes on sale first in Europe in January. Japanese and U.S. markets will follow.

Related
Research the 2012 Nissan Juke
Nissan Will Build Juke-R for Europe
More Nissan News at Cars.com