2012 BMW 7 Series, 3 Series to Get Speech-to-Text Service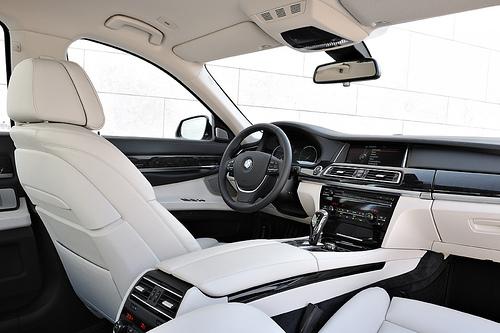 Model-year 2012 versions of the BMW 7 Series and 3 Series now have access to a sophisticated speech-dictation software, according to The Wall Street Journal.
The app, called Dragon Drive Messaging, is made by Nuance, a popular speech-recognition developer known for its software suites available on PCs and Macs.
The Dragon Drive service pairs with the driver's smartphone to allow for text-message dictation, The Wall Street Journal reports. The platform lets the driver speak, listen, edit and respond to text messages and emails, according to Information Week. It is sophisticated enough for the driver to format messages and emails, dictating the type of punctuation, new paragraphs, new lines and other formatting commands, according to Information Week.
The app will be a part of BMW's Connected marketplace, which already includes popular apps like Facebook, Twitter and Pandora. No word yet if the Nuance system will work with those apps, but Information Week says it will work with BMW's on-board navigation systems. Spoken commands such as "Call John Doe on mobile" will also work, according to Nuance.
The app — which works with U.S.- and British-accented English, French, Italian, German and Spanish — isn't free. After a 60-day trial, it's available for an annual subscription fee. Pricing hasn't been revealed yet.
The app will be available on the 2012 BMW 7 Series and the 2012 BMW 3 Series Touring trim level and the BMW ActiveHybrid 3 starting this month.
Related
BMW To Offer Voice Control in Certain Cars (Wall Street Journal)
BMW Adds Pandora Streaming Audio
2013 BMW ActiveHybrid 3 Priced at $50195